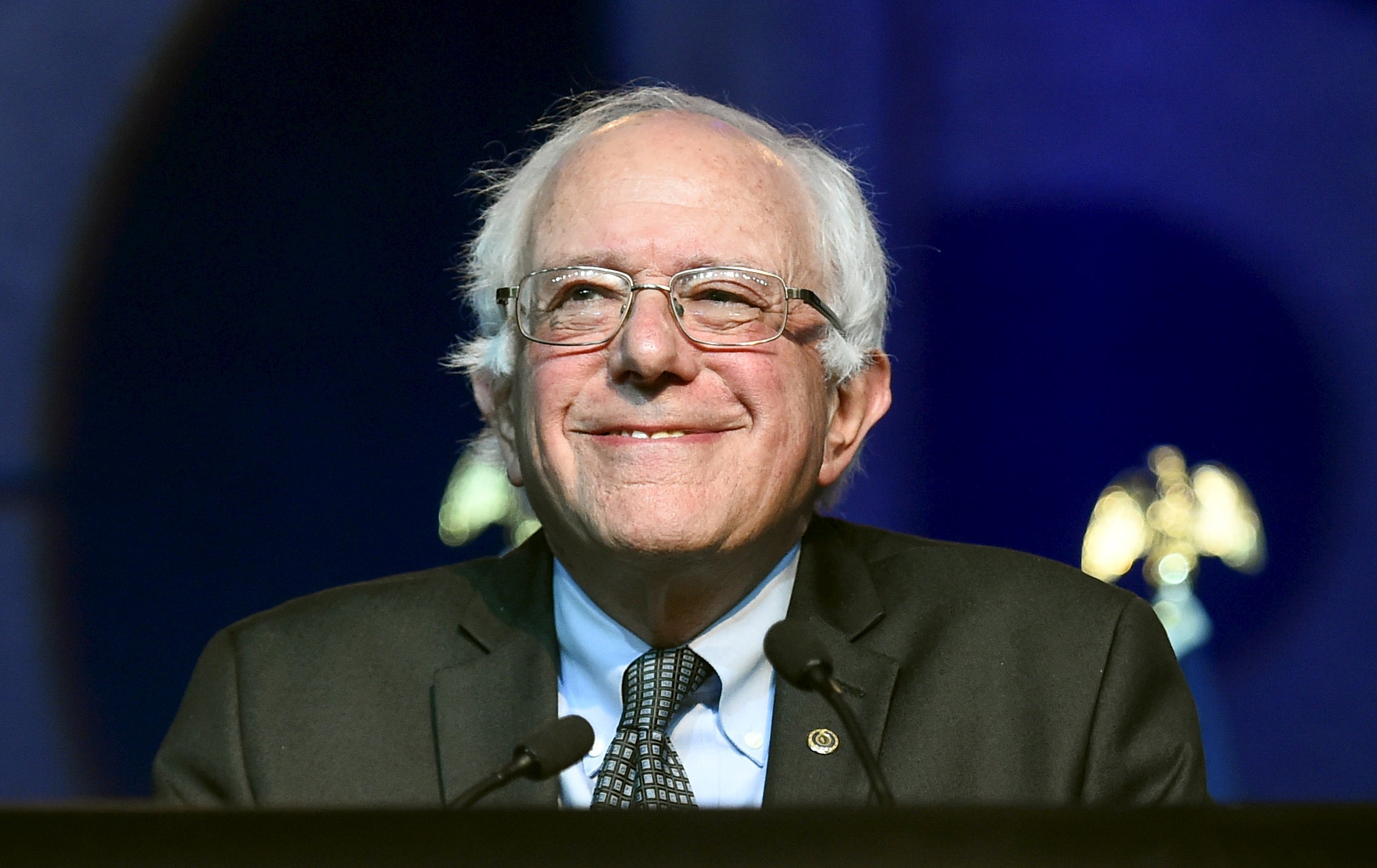 Independent Bernie Sanders tells DNC it's time for a grassroots movement
Addressing Democratic party leaders is not something independent Senator Bernie Sanders is used to, but as he took the stage at the DNC summer gathering in Minneapolis he challenged the party to break from politics as usual and told the Democratic faithful they needed the grassroots to win the 2016 election. Democrats, he said, needed to be revived from the outside.
"We need a movement which takes on the economic and political establishment, not one which is part of that establishment," Sanders pressed.
In a press conference after the speech Sanders declined to elaborate on who he meant by "political establishment," saying he would let reporters use their imagination. Sanders did mention Hillary Clinton at other instances, asserting at once point that his own campaign was doing "pretty well," considering that his name recognition was -- and remains -- much lower than Clinton's.
Money continues to be an touchstone of Sander's campaign and a way for him to distinguish himself from Clinton. In the swag rooms this was evident: DNC visitors could invest in BERNIE tee shirts, inscribed in rainbow font, for $15 -- while grey Clinton t-shirts printed with a white H went for $30.
Sanders mentioned some of the issues he's fighting for, like raising the minimum wage, affordable public college, ending unequal pay for women, defeating the Keystone XL pipeline, investing in infrastructure, ending mass incarceration and taking on big banks. And on stage, Sanders basked in his freedom from the bonds of big money. He touted his campaign donations averaging $31 as a badge of honor that showed his appeal to everyday Americans.
"We need a political grassroots movement which tells the Koch brothers and the billionaire class that they will not be able to continue to buy candidates," Sanders preached as the crowd leapt to their feet in one of several standing ovations of the afternoon.
"Sanders came with his guns out," said one Minneapolis democrat. Multiple DNC meeting attendees said they came for Clinton but stayed for Sanders. Clinton's organizational heft was on display, too, though. Clinton stickers adorned the shirts of almost half of the people in the room, at least in part because the Clinton organizers handed stickers to everyone in the entrance line. And the Bernie stickers? They were there, but they were just harder to find.
Thanks for reading CBS NEWS.
Create your free account or log in
for more features.