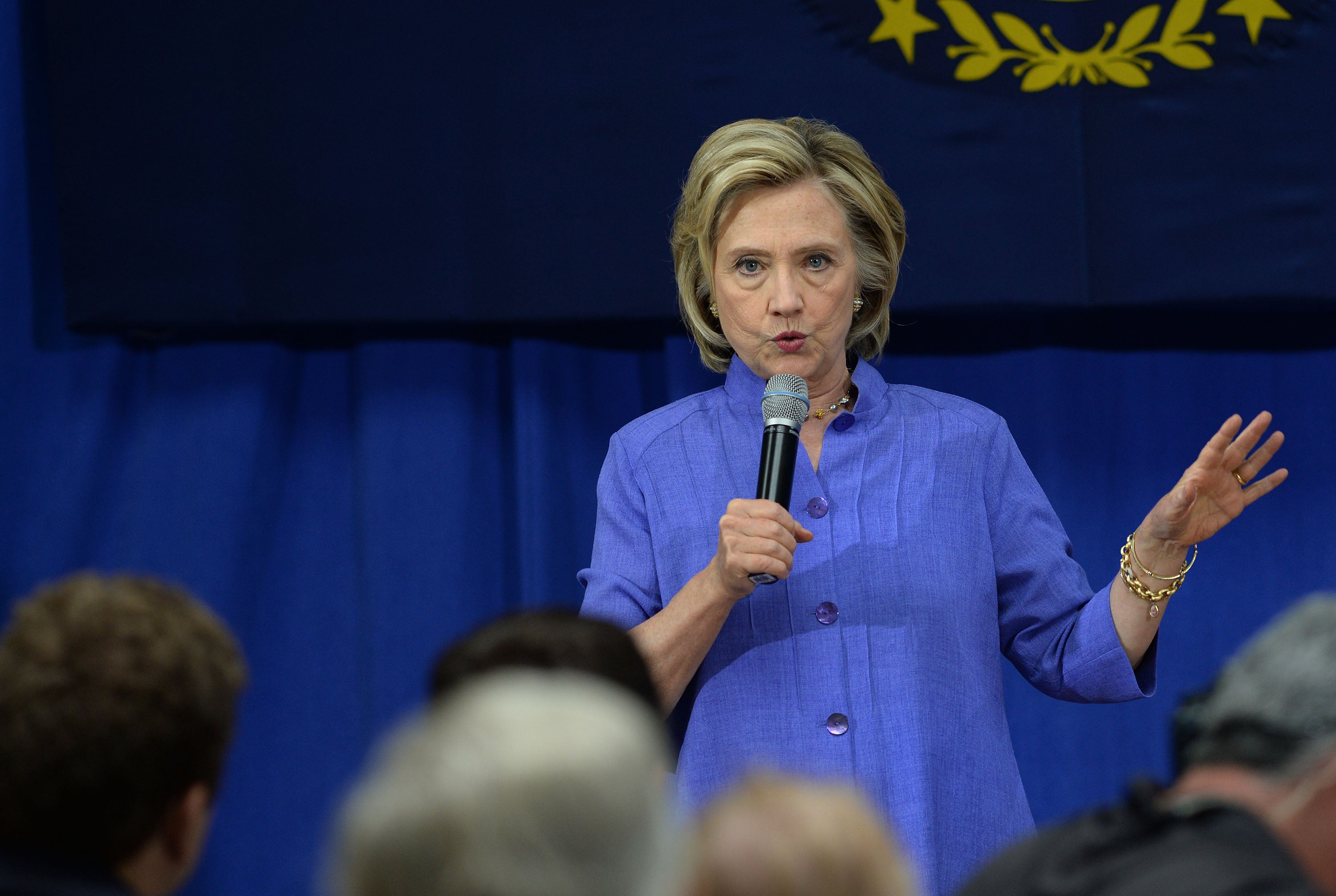 Hillary Clinton unveils $10 billion plan to combat addiction
New York -- Hillary Clinton unveiled a $10 billion plan to combat drug and alcohol addiction Wednesday, following up on a campaign promise she didn't expect to make.
"On my first trip to New Hampshire this spring, a retired doctor spoke up," Clinton wrote in an op-ed published Tuesday night in the New Hampshire Union Leader . "He said his biggest worry was the rising tide of heroin addiction in the state, following a wave of prescription drug abuse. To be candid, I didn't expect what came next. In state after state, this issue came up again and again."
Clinton's plan sets five goals focused on prevention, treatment and recovery, and encourages developing programming to educate young people earlier, increasing investment in rehabilitation centers and better access to training for first responders using nalaxone and professionals who write prescriptions.
"It's time we recognize that there are gaps in our health care system that allow too many to go without care -- and invest in treatment," Clinton wrote. "It's time we recognize that our state and federal prisons...are no substitute for proper treatment and reform our criminal justice system."
The final component of Clinton's initiative tackles a different force in the fight against addiction: the "era of mass incarceration." The policy that Clinton has laid out seeks to end prison time for "petty drug offenses," and prioritize treatment over sentencing for low-level, nonviolent drug offenses.
Clinton has given issues of mental health and addiction noticeable priority in her campaign for the Democratic presidential nomination . When it quickly became a regular point of conversation on the campaign trail, Clinton directed her staff to reach out to experts and leaders in the recovery community for more information and advice that would eventually shape her policy. Last month in Keene, New Hampshire, Clinton participated in a roundtable with elected officials and advocates to discuss substance abuse and, in particular, opiate addiction.
On Wednesday, two of Clinton's senior policy advisors, Maya Harris and Sara Solow, hosted a question and answer session on Clinton's Facebook page, where the campaign also posted a testimonial from a woman in Dubuque, Iowa whose sister faces addiction.
When asked how Clinton would prevent addicts who serve time in prison from relapsing after their release, Harris and Solow emphasized that Clinton is also advocating for closer coordination between prisons and the public health system to provide better care for inmates who suffer from issues of substance abuse.
Clinton's plan sets aside $7.5 billion in a substantial new fund to support states that design and commit to comprehensive plans to meet Clinton's goals which, according to an advisor, will rely heavily on states' willingness to develop plans that fit their unique needs. Eligible states can receive four dollars of federal money for every dollar they contribute to programs in their respective states, according to the plan which also lays out a myriad of specific measures states can take to serve their populations.
At a federal level, Clinton has proposed expanding the Substance Abuse Prevention and Treatment Block Grant by 15 percent over 10 years in order to increase inpatient and outpatient care options. She would also call for a federal reevaluation of payment, insurance and reimbursement practices for care and direct the U.S. Attorney General to issue guidance to state counterparts on putting rehabilitation ahead of jail time for low-level drug offenders. The money that the criminal justice system would save through reducing the level of incarceration would partially fund Clinton's initiative, according to the plan.
Thanks for reading CBS NEWS.
Create your free account or log in
for more features.