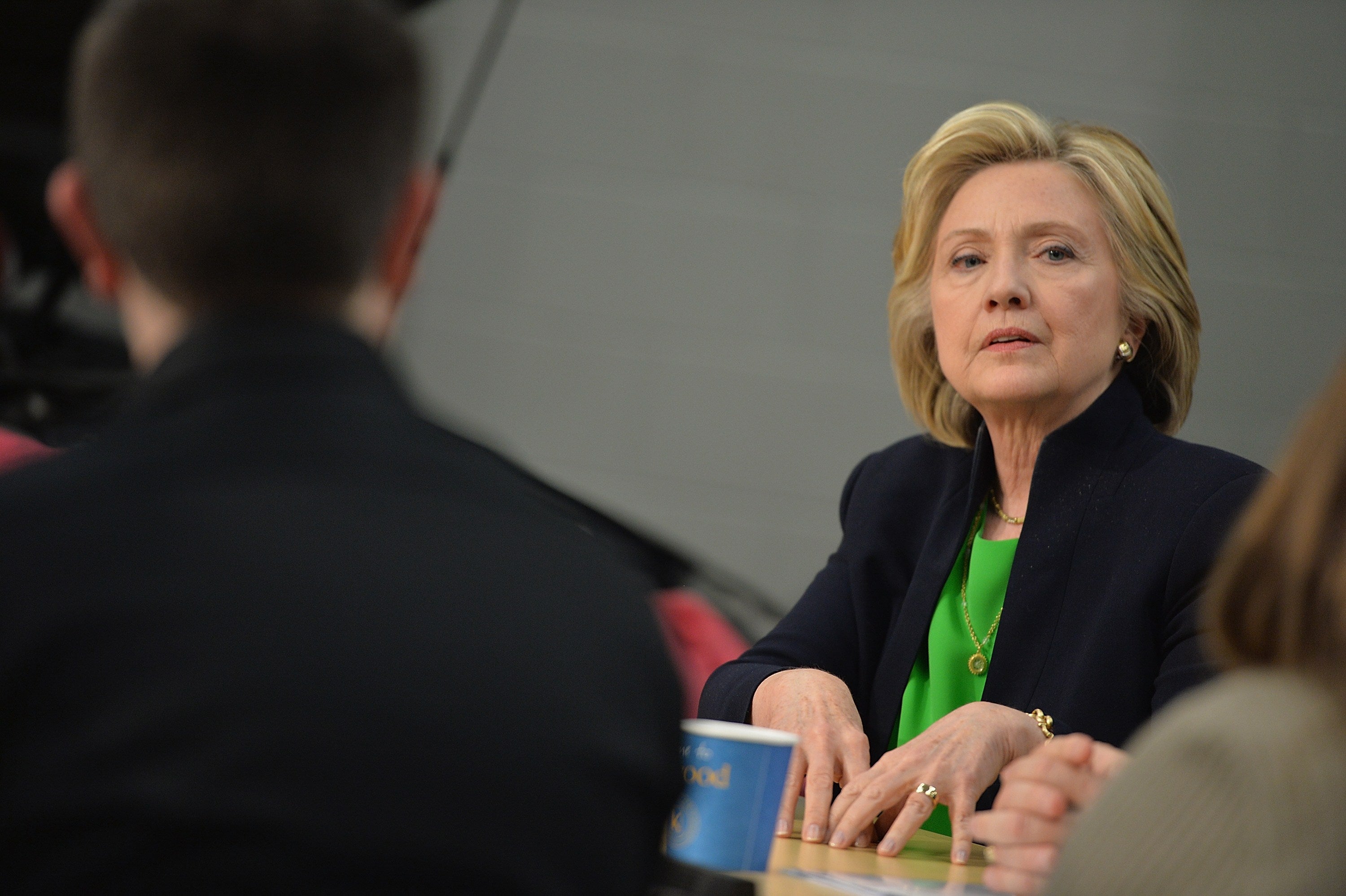 Clinton campaign won't "unilaterally disarm" on fundraising
Hillary Clinton is expected to raise hundreds of millions of dollars for her 2016 presidential campaign - some expect the sum to approach $2 billion.
But on her first full day of campaigning, during a roundtable at Kirkwood Community College in Iowa on Tuesday, Clinton stressed the need to curb the role of money in politics. "We need to fix our dysfunctional political system and get unaccountable money out of it once and for all, even if that takes a constitutional amendment," she said.
Clinton's communications director, Jennifer Palmieri, suggested Clinton's stance isn't hypocrisy - it's just smart strategy, given the current the current structure of campaign finance laws.
"Here's what Hillary Clinton doesn't do - unilaterally disarm," Palmieri told CBS News' Nancy Cordes on Tuesday. "So as long as the rules are what the rules are, she is going to work hard to raise as much money as she needs to wage an effective campaign."
"But she thinks this is having a very corrosive impact," Palmieri added. "It's something she's really concerned about."
Palmieri's response - that Clinton won't cede a valuable tool in her arsenal when there are plenty of Republicans willing to deploy that same tool against her - echoed that of then-Sen. Barack Obama, D-Illinois, when he was asked why he decided to forsake public campaign financing in 2008 after previously pledging to seek public financing.
"This was not an easy decision," Mr. Obama told his supporters in a video explaining his decision. "I support a robust system of public financing of elections. But the public financing system as it stands today is broken, and we face opponents who have become masters at gaming this broken system."
In 2012, President Obama was asked about his decision to back a super PAC supporting his reelection after previously criticizing super PACs for accepting unlimited corporate and union donations.
"The challenge is we've got some of these super PACs that have pledged to spend up to half a billion dollars to try to buy this election and what I've said consistently is, we're not going to just unilaterally disarm," the president told Charlotte's CBS affiliate, WBTV.
Thanks for reading CBS NEWS.
Create your free account or log in
for more features.