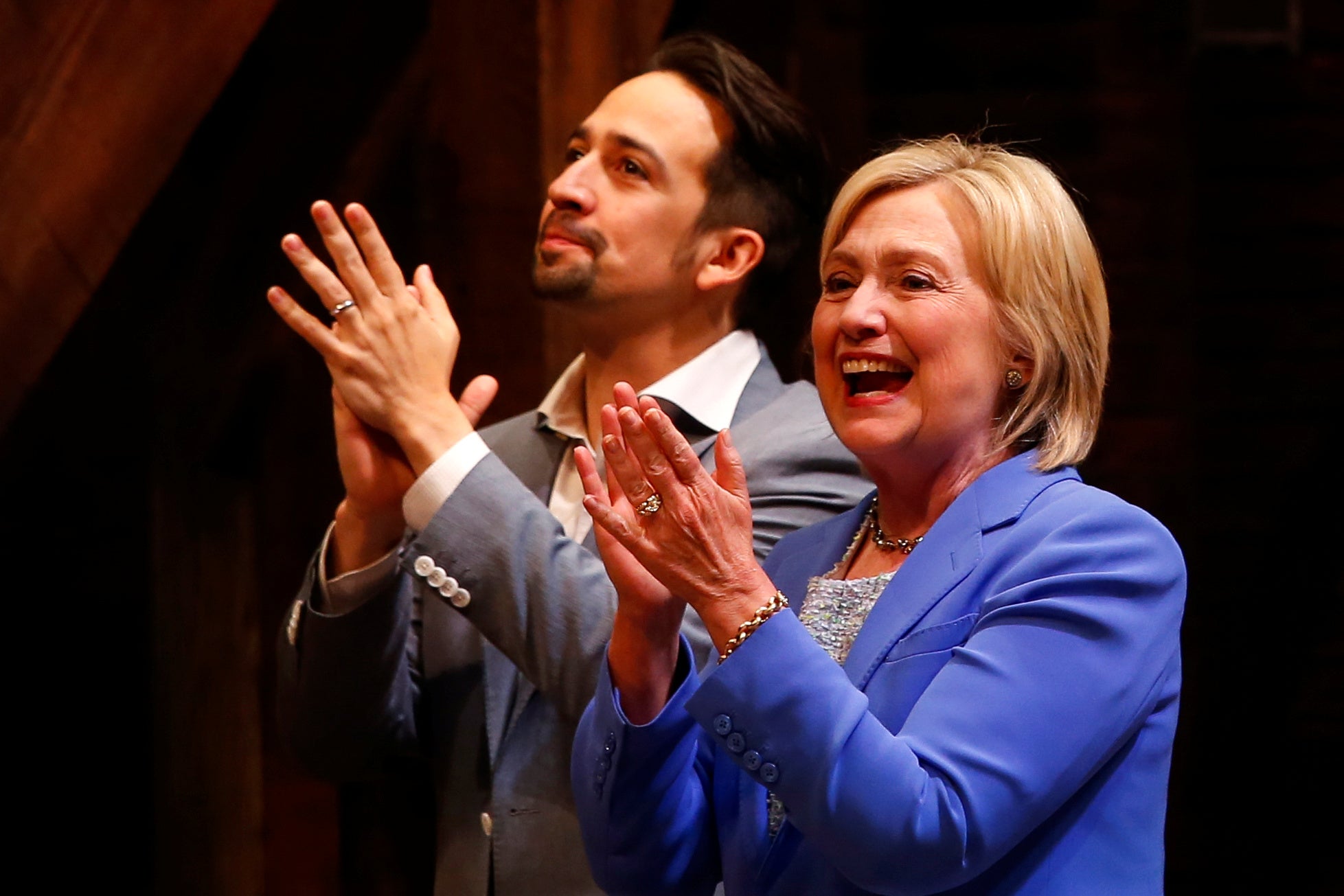 Clinton, at "Hamilton:" Let's not throw away our shot
NEW YORK Hillary Clinton told supporters gathered for a special performance of "Hamilton" on Tuesday they could all learn something from the hit musical. Perhaps the most important lesson?
"Let's not throw away our shot," she said, a play on one of the famous refrains from the musical, "I'm not throwing away my shot."
Clinton was speaking after the curtain call of a matinee show that also served as a fundraiser for her campaign. The performance benefitted the Hillary Victory Fund, Clinton's joint fundraising committee with state parties and the Democratic National Committee. In her remarks, Clinton stressed her belief that "America's best years are still ahead of us."
"Our Founders were not perfect people, but they were united in their conviction that they could build this new country from nothing," she said, "and with all the fits and the starts that we have endured over the course of our history, we are still going strong."
In order to set up the event, according to a campaign aide, the Hillary Victory Fund rented out the Richard Rodgers Theater and purchased all of its 1,300 seats. Donors paid between $2,700 and $100,000 for tickets.
"As Washington tells us, history's eyes are on us," Clinton said. "So I want to thank all of you for supporting our vision of the kind of America that does try to keep moving us toward that more perfect union. That has to be our mission."
Clinton then turned to refer to her rival, presumptive Republican nominee Donald Trump.
"We cannot be detoured by those who would play to the worst of our feelings, who would divide us, who would scapegoat us," she said. "We have to keep that vision in front of us."
Lin-Manuel Miranda, whose last performance as Alexander Hamilton was over the weekend, also watched the performance. He introduced Clinton to the sold-out crowd as the "45th president of the United States," and told the audience the differences between her and Trump could not be more stark.
"Are you going to vote for the guy who's channeling your fears, who's acting on your fears or acting toward your hopes," he said. "Are you going to vote for the guy who wants to build a wall or for someone who's building bridges?"
Thanks for reading CBS NEWS.
Create your free account or log in
for more features.