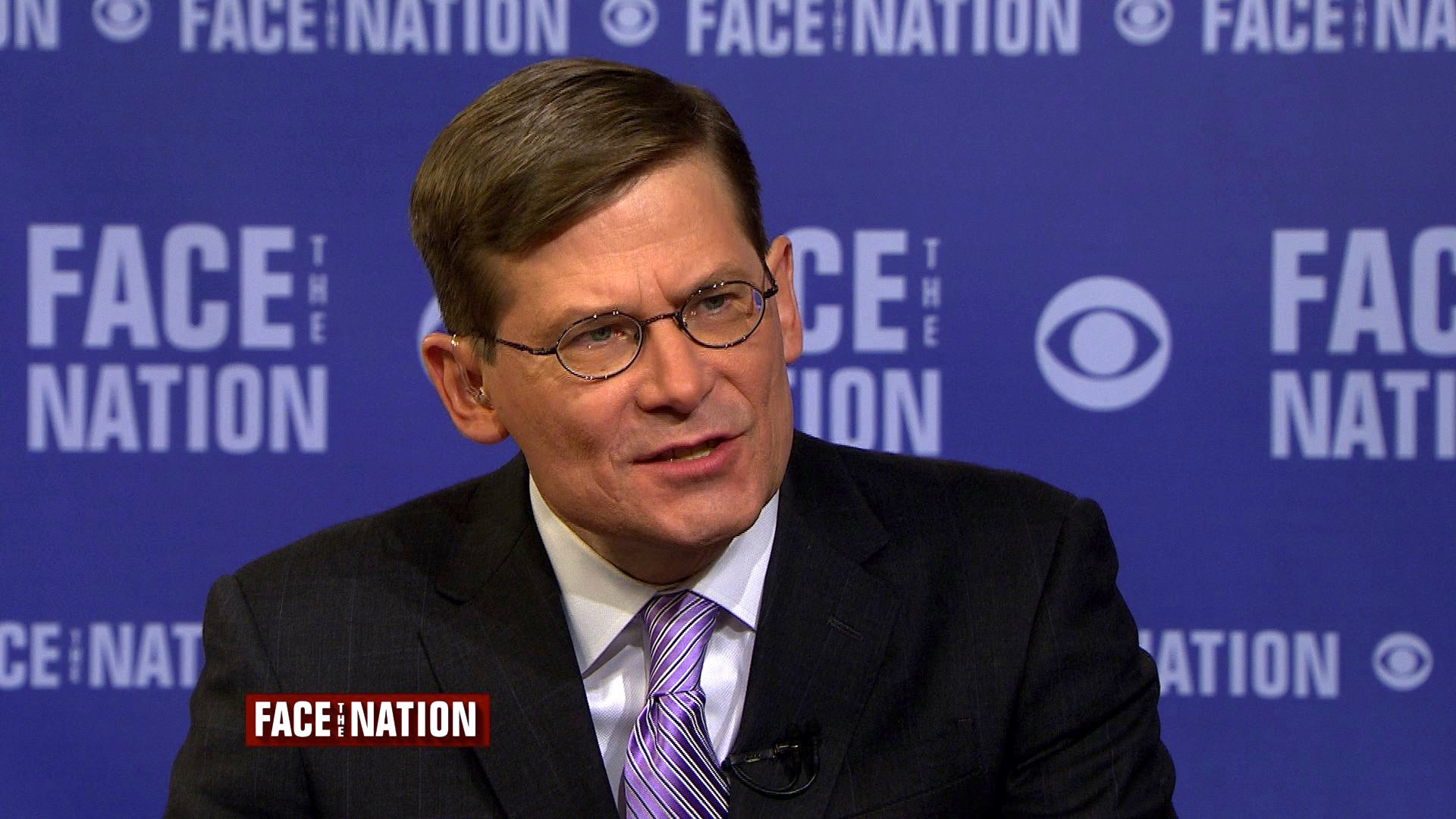 Former CIA official: Obama's ISIS strategy has failed
With the Islamic State of Iraq and Syria (ISIS) claiming responsibility for using a bomb to down a Russian airliner over the Sinai desert and the Paris attacks this weekend, the former deputy director of the CIA says it's time for a new strategy to fight the militant group.
"We've had an ISIS affiliate in the Sinai apparently - we don't know for sure yet - bringing down an airliner, only the third airliner brought down by a bomb in the last quarter century. And we've had the second largest terrorist attack in Western Europe since 9/11, the largest since Madrid in 2004," Michael Morell, CBS News' senior national security contributor, said on "Face the Nation" Sunday. "When you put those two things together and you put together this attempt to build an attack capability in the West, I think it's now crystal clear to us that our strategy, our policy vis-à-vis ISIS is not working and it's time to look at something else."
The deadly coordinated terrorist attacks on Paris that left at least 129 people dead and 352 injured have raised fresh concerns about the group's capabilities and what it means for security in the United States. Morell said the attacks in Paris are a first success for the group at building an attack capability in the West. Eventually, hey said, they will try to replicate it in the United States.
"It looks like this was planned, organized, directed from Iraq and Syria," Morell said. ISIS had to get a large number of operatives into France as well as explosives and other weapons, and they had to communicate between themselves and back-and-forth with Iraq and Syria.
"That is a level of sophisticated that we have not seen since the London bombings in 2005," he said. "What you're actually seeing now is something akin to state-sponsored terrorism in the West by ISIS."
Now, Morell said, it may be time to reconsider one of President Obama's top priorities in the Middle East: That Syrian President Bashar Assad needs to leave power for a solution to the Syrian civil war. ISIS has also claimed territory amid the other chaos in Syria.
"I do think the question of whether President Assad needs to go or whether he is part of the solution here, we need to look at it again," Morell said. "Clearly he's part of the problem. But he may also be part of the solution."
He suggested an agreement where Assad stays in power for another year and fights ISIS with the Syrian army and support from the U.S.-led coalition and Russia "may give us the best result." Russian President Vladimir Putin has escalated Russia's involvement in the conflict, but has defended Assad as the best option to fight ISIS and does not call for his exit from power.
The former CIA deputy director said that he believes investigators will learn that the perpetrators of the attack used encrypted apps to communicate. He said it "very difficult if not impossible" for the government to break the encryption and that the producers of those apps don't always give law enforcement the keys necessary to read the messages.
"We need to have a public debate about this," Morell said. "We have, in a sense, had a public debate. That debate was defined by Edward Snowden, right, and the concern about privacy. I think we're now going to have another debate about that. It's going to be defined by what happened in Paris."
Thanks for reading CBS NEWS.
Create your free account or log in
for more features.