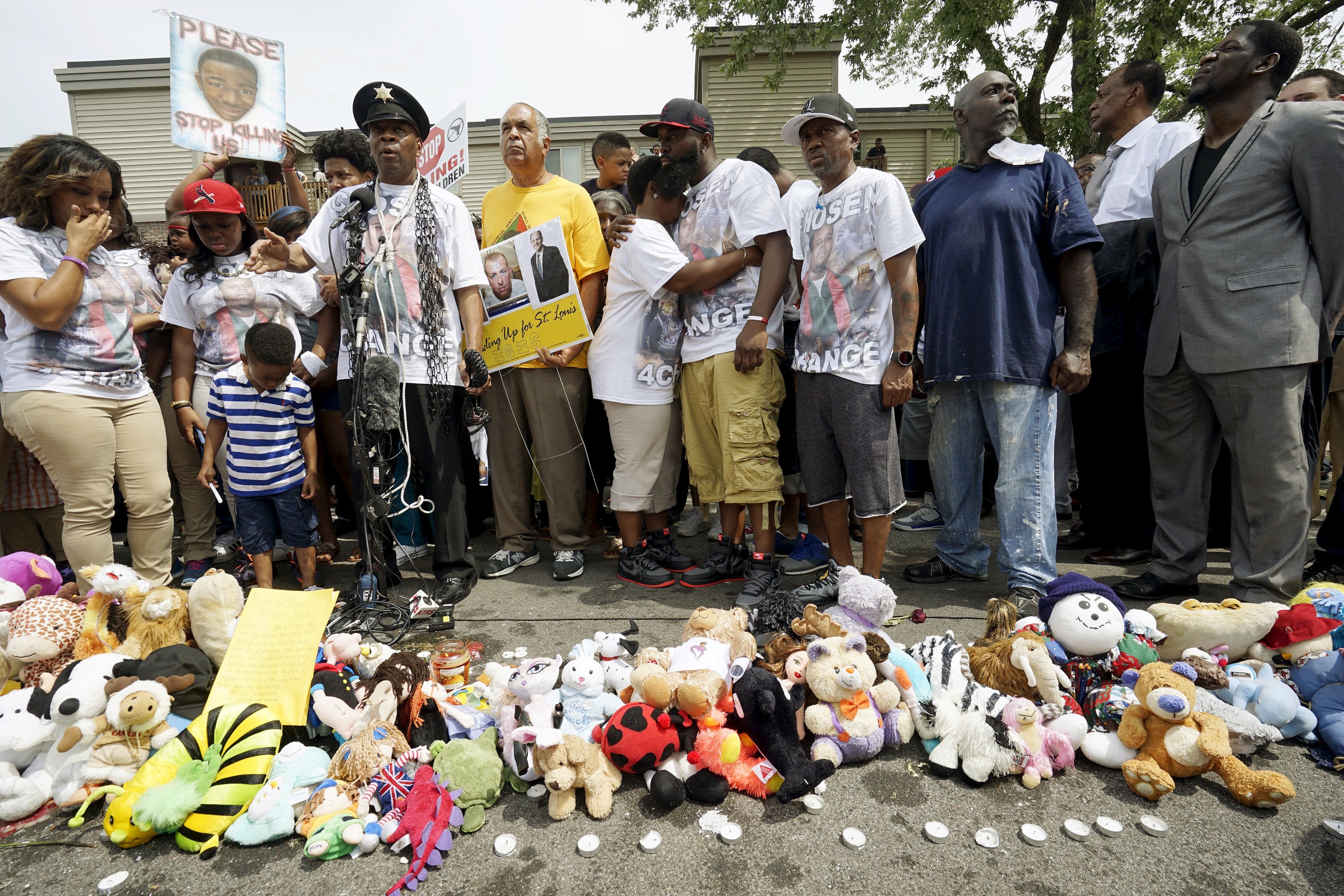 Ferguson marks one year since Michael Brown shooting
FERGUSON, Mo. -- Sunday marks one year since Michael Brown was killed during a confrontation with Ferguson, Missouri police officer Darren Wilson.
The shooting sparked protests across the country and put police tactics in the spotlight.
A year later, the anger in Ferguson is still raw. More than a thousand people gathered Sunday where Brown was killed. His father, Michael Brown Sr., admitted to the crowd the pain hasn't eased.
"The biggest question that is always asked to me is, how I feel," Brown said. "I think that's just the dumbest question you could ever ask me."
The family then led a four-and-a-half-minute-long moment of silence -- each minute for the number of hours Brown's body laid on the ground.
The officer involved in the shooting was cleared of any wrongdoing and resigned from the department. The case exposed the deep mistrust between the community and a police force the Department of Justice later found routinely discriminated against minorities.
"A hard part with me, trying to convince my peers that all police are not bad and there are some good police officers," Frankie Edwards told CBS News.
Edwards grew up in the area. We spoke with him last October when many in the media and activists had turned their attention away from Ferguson.
Today, he's more optimistic.
"Change is happening, it takes one day at time," Edwards said.
The efforts by local police to bridge the divide are evident. Throughout protests this weekend, officers have been seen engaging the public.
Missouri State Highway Patrol Capt. Ron Johnson was tapped with trying to calm the unrest in the months after Brown's death. He says officers have more work to do.
"I just tell people, it's going to take time," Johnson said. "We're a year later. We haven't gotten there."
Crowds were expected to gather along West Florissant Avenue Sunday night, the same strip that saw violent clashes between protesters and police after Brown's death. The Brown family called for peace to prevail.
Thanks for reading CBS NEWS.
Create your free account or log in
for more features.