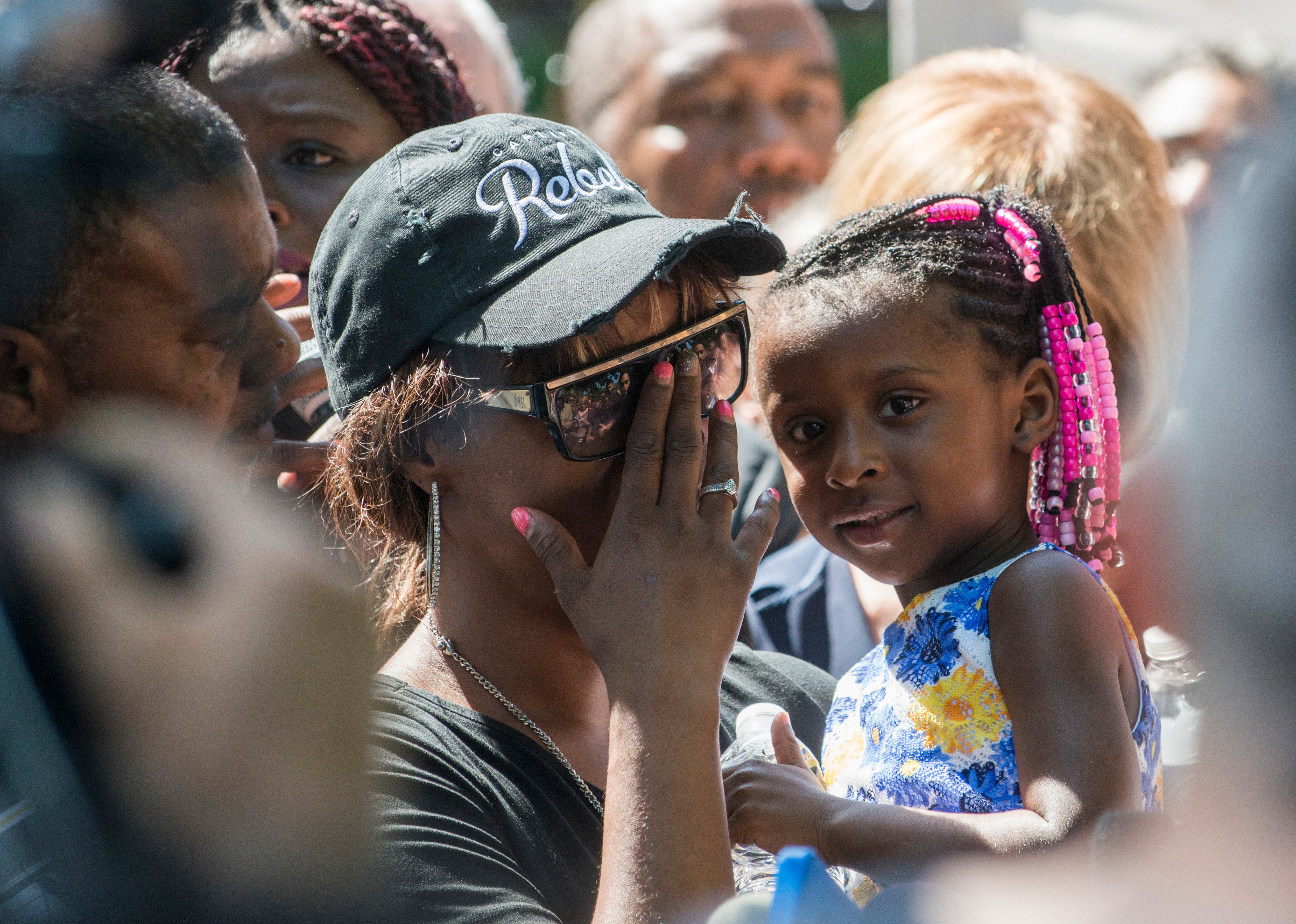 Facebook Live videos, social media make tragedies "difficult to ignore"
In a time span of about 24 hours, two Facebook Live videos went viral, each chronicling different tragedies. In one filmed Wednesday night, Diamond Reynolds looks into her phone's camera and describes how her boyfriend Philando Castile -- seen slumped in the seat next to her -- had just been shot four times by a police officer during a traffic stop in Falcon Heights, Minnesota. One night later, a three-minute Facebook video streamed by Dallas resident Michael Kevin Bautista documents a shooting in Dallas that left five police officers dead and an additional seven wounded. (Earlier this week, cellphone videos also documented the police shooting death of Alton Sterling in Baton Rouge, Louisiana, although they were not streamed live.)
The videos not only went viral, they underscored the visceral power of live social media videos that allow everyday citizens to be reporters of major events and everyone around the world witnesses to tragedies as they happen in real time.
"It's game-changing technology," Sree Sreenivasan, the former chief digital officer at New York's Metropolitan Museum of Art and Columbia University, told CBS News. "You see so many people using these tools, and I'm sorry that we are understanding the power of these tools because of these circumstances. Clearly, we are just getting started to use them -- we don't even understand their full potential yet. We're in the early days."
Sreenivasan stressed that we are now living in an era when "everyone is a broadcaster," where, he said, "everything in the world is being recorded and transmitted."
This technology is quite new. Facebook Live officially launched in April, touted as a new, interactive way to share experiences with friends.
Following the release of Diamond Reynolds's video -- which is raw, jarring and tragic, especially toward the end when the grieving woman's 4-year-old daughter can be heard in the background -- Facebook CEO Mark Zuckerberg released a statement reflecting on the impact of the tools his company had unleashed.
"The images we've seen this week are graphic and heartbreaking, and they shine a light on the fear that millions of members of our community live with every day," Zuckerberg wrote on his official Facebook page. "While I hope we never have to see another video like Diamond's, it reminds us why coming together to build a more open and connected world is so important -- and how far we still have to go."
Reynolds herself was more than aware of the power of the video. On Thursday, she addressed the press outside the Minnesota's governor's residence.
"I wanted it to go viral so the people could see," Reynolds told the media. "I wanted everybody in the world to see what the police do."
Reynolds's act of live streaming the awful scene underscored a growing trend that allows everyone to become their own broadcast news service, essentially.
For Greg Munno, an assistant professor at the S.I. Newhouse School of Public Communications at Syracuse University, there is a unique, intimate power that comes from everyday citizens broadcasting events that doesn't necessarily come from more traditional media sources.
"It's really important because you see it, and you say 'this affects my life, too.' It combines the power of the interpersonal and the mass media. In the St. Paul [Minnesota] story, for example, you are getting it directly from this source who you don't even know. We don't know her personally, but she becomes a real person to us, and it gives the death of her boyfriend more of an impact to see her direct account," Munno told CBS News. "It has affected me personally, just watching that video has affected me personally in a way that it wouldn't affect me if I was just reading a mass media account without that viewpoint."
Part of the power is in Reynolds' measured but uncensored everyday voice recounting the events she is actually experiencing as the video unfolds.
"She does a remarkable job of showing herself and being a witness by quickly narrating to the camera what she had just seen," Munno added. "She is panning over and is showing him (Castile), and it's powerful. It's sad and powerful. I don't know if she has any storytelling or journalism training herself, but she does have a sense of what it was that made that event so newsworthy and so gripping and she captured it."
From a psychological level, these kinds of videos engage people in an immediate, emotional way, according to Dr. Pamela Rutledge, the director of the independent nonprofit Media Psychology Center.
"They offer people an immediate and emotionally engaging experience that moves the viewer from casual observer to participant," Rutledge wrote in an email to CBS News.
Beyond this, she said "the intensity" of these videos "shifts people's perceptions about the frequency of this type of event and the level of danger in the world. Viewers can lose sight of the number of things that happen every day and start to view horrific events as common, increasing social anxiety over the disregard of human life in one quarter and lessening empathy for others."
Rutledge added that when such emotionally charged events are captured on camera, sometimes they can galvanize people in unexpected, sometimes unwanted ways.
"The understandable sense of injustice starts to drive larger rifts in society. However, when people are angry and lash out, others retreat and become defensive, no matter how right the claim. In the case of the protests in Dallas, the death of the police has the opposite effect of the goals of the protest march," she wrote. "What should draw attention to a serious problem becomes a confirmation of the conflict and increases the 'othering' and finger-pointing. The ultimate result is that it dehumanizes everyone."
Moving forward, what can we expect five or 10 years down the line? Will this kind of personal broadcast become even more universal?
"The evolution is so rapid. On one hand, you will probably just see more of what we are seeing -- we'll see even more police and citizens captured on film. You'll see more of that streamed-in-live-time video instead of stills," Munno said.
Sreenivasan concurred that live streaming coverage of newsworthy events -- good and bad -- will only escalate more.
"You'll see good things and bad things and more of it," he said. "People will use it more and it will continue to change the ways people interact the world. I think that you'll look around and worry 'is somebody going shoot videos of me right now?' I think those are things that people will think about a lot."
Rutledge said that, while these videos "do raise awareness" and bring certain issues to the fore "in the social discourse," if "the narrative is too aggressive on either side, it drives a bigger rift rather than creates bridges for solutions."
"Diamond Reynold's video is powerful evidence of a problem -- one that has been consistently argued by #blacklivesmatter. But equally, we can't assume that all police are bad or we end up with continued senseless violence such as Dallas. We have to find a solution that overcomes prejudice, not drives it deeper," she added.
"We also have to remember that media, live streaming, etc. are curated by even as simple a thing as when you turned on the recorded and where you pointed the camera. They don't (and can't) show full context; they show a selective point of view," Rutledge wrote. "This doesn't make them less valuable, but it means we have to honor the reality of the teller without ignoring the reality of other participants. All that being said, the use of real-time videos makes these events poignantly real and much more difficult to ignore -- and that's a good thing."
Thanks for reading CBS NEWS.
Create your free account or log in
for more features.