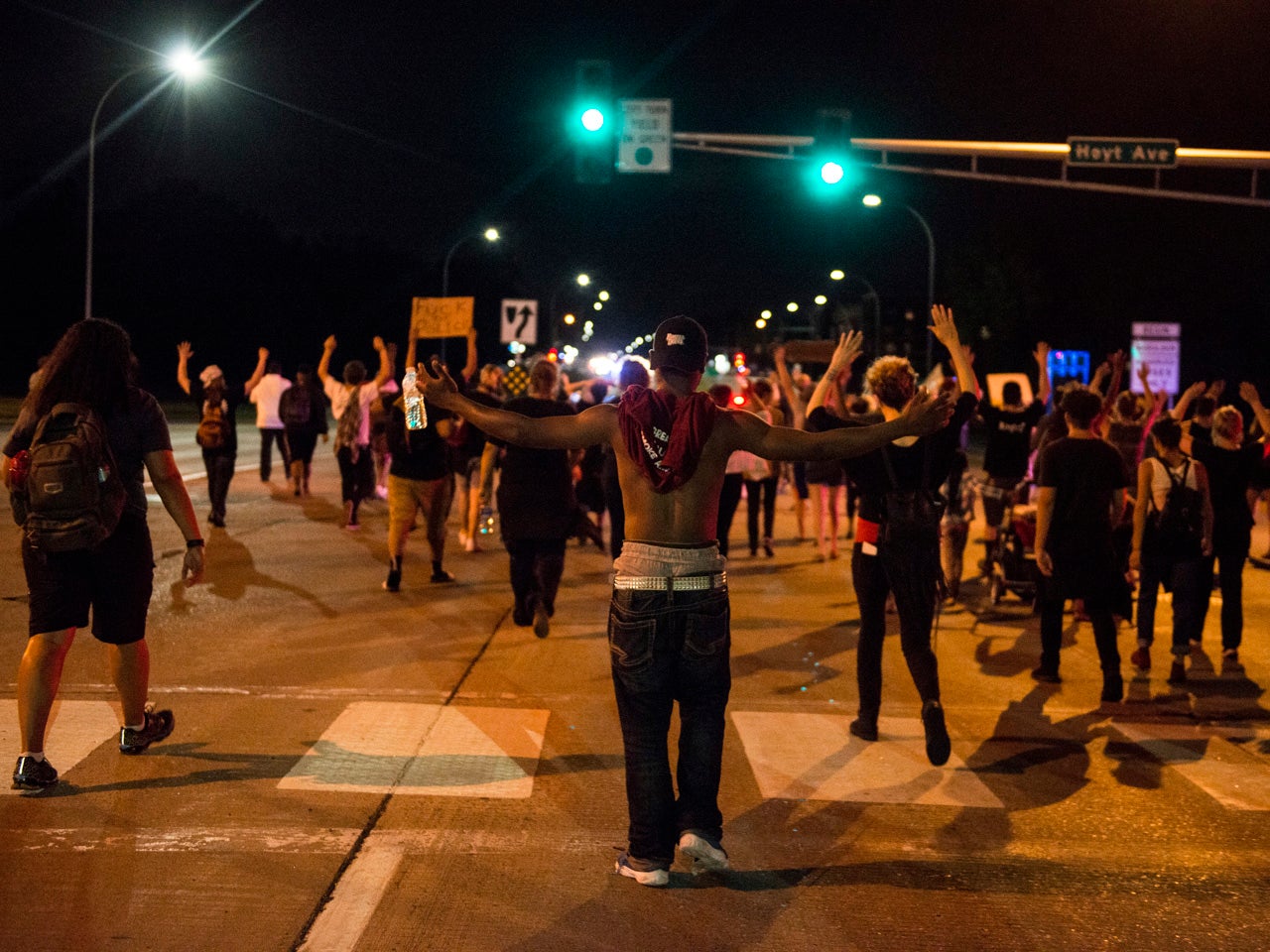 ​Black Lives Matter condemns Dallas, pushes forward with protests
Leaders and supporters of the Black Lives Matter movement sought a delicate balance Friday by both condemning the slaying of five Dallas police officers and promising more demonstrations against deadly shootings by law enforcement.
"There are some who would use these events to stifle a movement for change and quicken the demise of a vibrant discourse on the human rights of Black Americans," the Black Lives Matter group wrote. "We should reject all of this.
"Black activists have raised the call for an end to violence, not an escalation of it. Yesterday's attack was the result of the actions of a lone gunman. To assign the actions of one person to an entire movement is dangerous and irresponsible. We continue our efforts to bring about a better world for all of us," BLM wrote.
In Philadelphia, a group planned a "Weekend of Rage" to draw attention to police disparities, while in Atlanta, an organizer said a demonstration would go on Friday night, less than 24 hours after the slaughter in Dallas. In turn, police across the country said they would step up their patrols.
One Black Lives Matter organizer, Sir Maejor, said the rally in Atlanta was scheduled before the Dallas shooting. People are angry over police violence against blacks and need an outlet to demonstrate peacefully, he said.
"Black Lives Matter doesn't condone shooting law enforcement. But I have to be honest: I understand why it was done," Maejor said. "I don't encourage it, I don't condone it, I don't justify it. But I understand it."
Black Lives Matter began in 2013 after black teenager Trayvon Martin was shot to death by one-time community watch volunteer George Zimmerman in Florida. Zimmerman was later acquitted, and the movement grew amid a string of fatal shootings of blacks by police officers, many of which were captured on video and shared on social media.
Jeff Hood, an organizer in Dallas, described hearing shots and seeing officers fall as he marched with hundreds of people through downtown after a rally Thursday night.
"This is a devastating time for us as activists and organizers. We cannot about bring justice through violence," said Hood, a pastor.
In Philadelphia, Erica Mines of the Philly Coalition for REAL Justice said the group is planning a "Weekend of Rage." She is worried about her safety, but said continued action is necessary to bring about change.
"Everyone is not going to be on our side, but those who understand will join in the struggle and help educate the masses. We are hurting. We are tired. We are fed up," she said.
Police said at least one gunman ambushed Dallas officers as they walked along streets filled with demonstrators upset over police shootings in Louisiana and Minnesota. Authorities identified the gunman as Micah Johnson, a 25-year-old Army veteran from suburban Dallas. Police haven't given any indication that the Dallas shooter had anything to do with Black Lives Matter or any other group.
Police Chief David Brown said the gunman told a police negotiator during a standoff that he was "upset about Black Lives Matter" and had acted on his own. Brown didn't elaborate on the man's statements about the group, but added: "He said he was upset about the recent police shootings. The suspect said he was upset at white people. The suspect stated that he wanted to kill white people, especially white officers."
Two civilians also were hurt, but police appeared to be the prime targets. Rather than tactical gear, many officers were wearing uniform shorts. A few posed for photos with the demonstrators before the gunfire began.
Some took to social media to blame the killings on Black Lives Matter, and the Rev. Al Sharpton's National Action Network appeared to strike a critical tone of the movement in a statement that said Sharpton "reaffirms his commitment that the movement must continue but that it must be anti-police misconduct, not anti-police."
A law enforcement source told CBS News that monitoring of social media overnight indicated an increase of threats to police online, with one post saying "kill cops," CBS News senior investigative producer Pat Milton reports.
A Texas organizer of Black Lives Matter, Ashton P. Woods, said criticism of the group was unfair.
"We could say the same things about white hate groups that inspire xenophobia or hatred against Muslims," said Woods, of Houston. "We can't really focus on whether people are going to cast us as a hate group when we are working to dismantle hate."
Woods said the repeated shootings by police are pushing some unstable people over the edge.
"That does something to the human psyche. I don't care what color or ethnicity you are," he said.
Thanks for reading CBS NEWS.
Create your free account or log in
for more features.