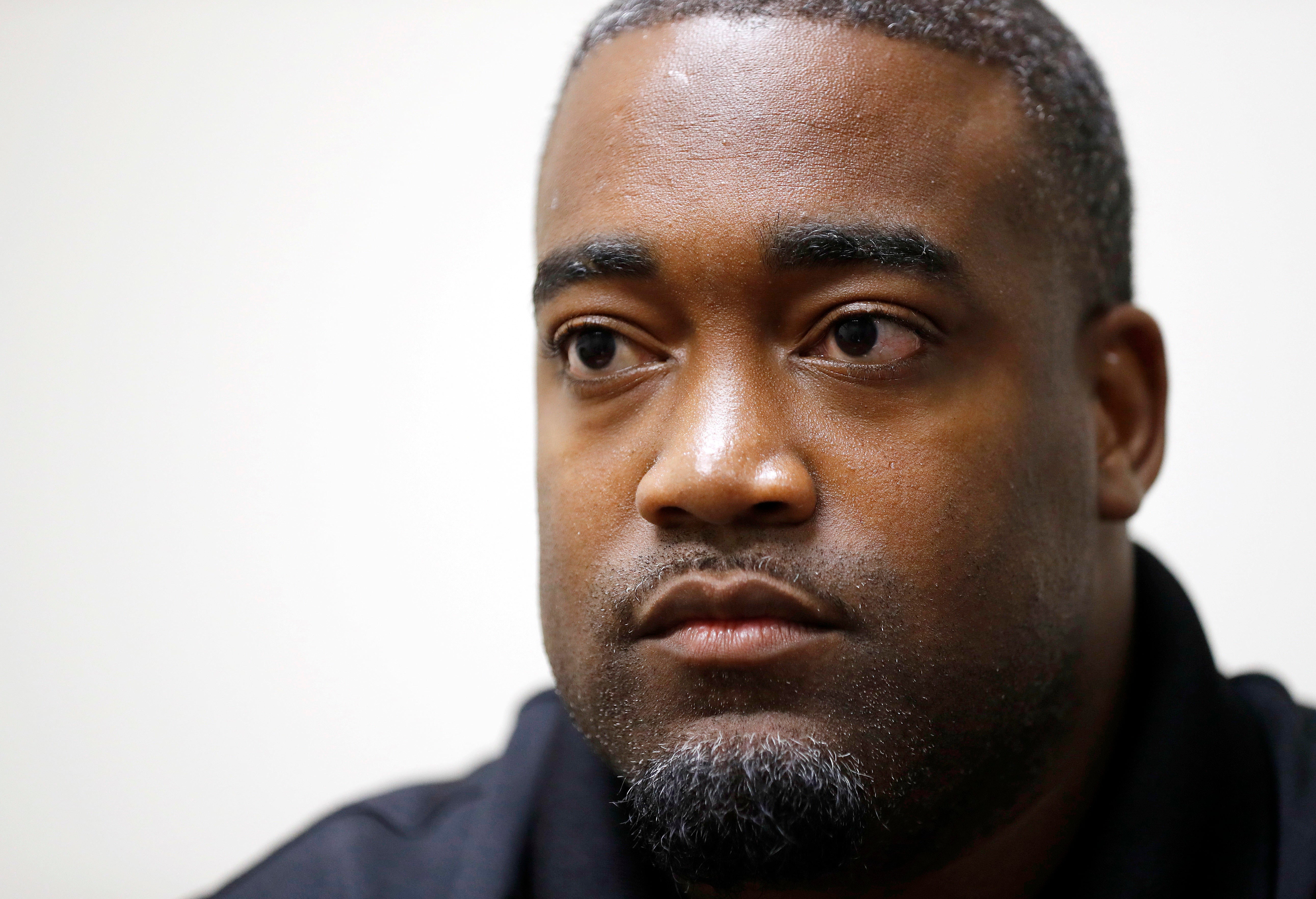 Man wrongly identified as suspect in 2016 attack sues Dallas police
DALLAS -- A man wrongly identified by Dallas police as a suspect in the 2016 fatal shooting of five officers has sued the city and its police department. The federal lawsuit filed Monday alleges Dallas police detained Mark Hughes and his brother, Cory, without reasonable suspicion or probable cause.
Both are listed as plaintiffs in the lawsuit, which says the brothers were interrogated "without proper Miranda warnings" following the July 7, 2016, ambush that killed four Dallas police officers and one transit officer.
Dallas police on social media posted a photo of Mark Hughes holding his rifle, saying he was a suspect in the shooting and asking for the public's help in finding him. Yet the real suspect was later identified as army veteran Micah Johnson. Authorities killed him using a robot-delivered bomb after the shooting.
A Dallas police spokesman said Wednesday that the city and the department do not comment on pending litigation.
Mark Hughes was carrying the rifle during the anti-police brutality rally that preceded the shooting, according to the lawsuit, and had presented the firearm to a nearby officer before joining the protesters.
The lawsuit said he turned his rifle over to an officer after the gunfire broke out, but later learned police identified him as a suspect and immediately surrendered to officers, who confiscated his shirt and car keys.
He spoke to CBS station KTVT after he was released around 1 a.m. on July 8, 2016.
"I just got out of the interrogation room for about 30 minutes with police officers lying, saying that they had video of me shooting, which is a lie, saying that they have witnesses saying that I shot a gun, which is a lie, so I mean, at the end of the day, the system was trying to get me," Mark Hughes said.
Cory Hughes was detained after hearing about his brother's arrest and going to police headquarters, according to the lawsuit.
The litigation claims the brothers were "wrongfully detained" and said there was "significant evidence" the two were not involved in the shooting. Both were released after passing forensic testing and denying any involvement in the shooting, the lawsuit said.
Thanks for reading CBS NEWS.
Create your free account or log in
for more features.