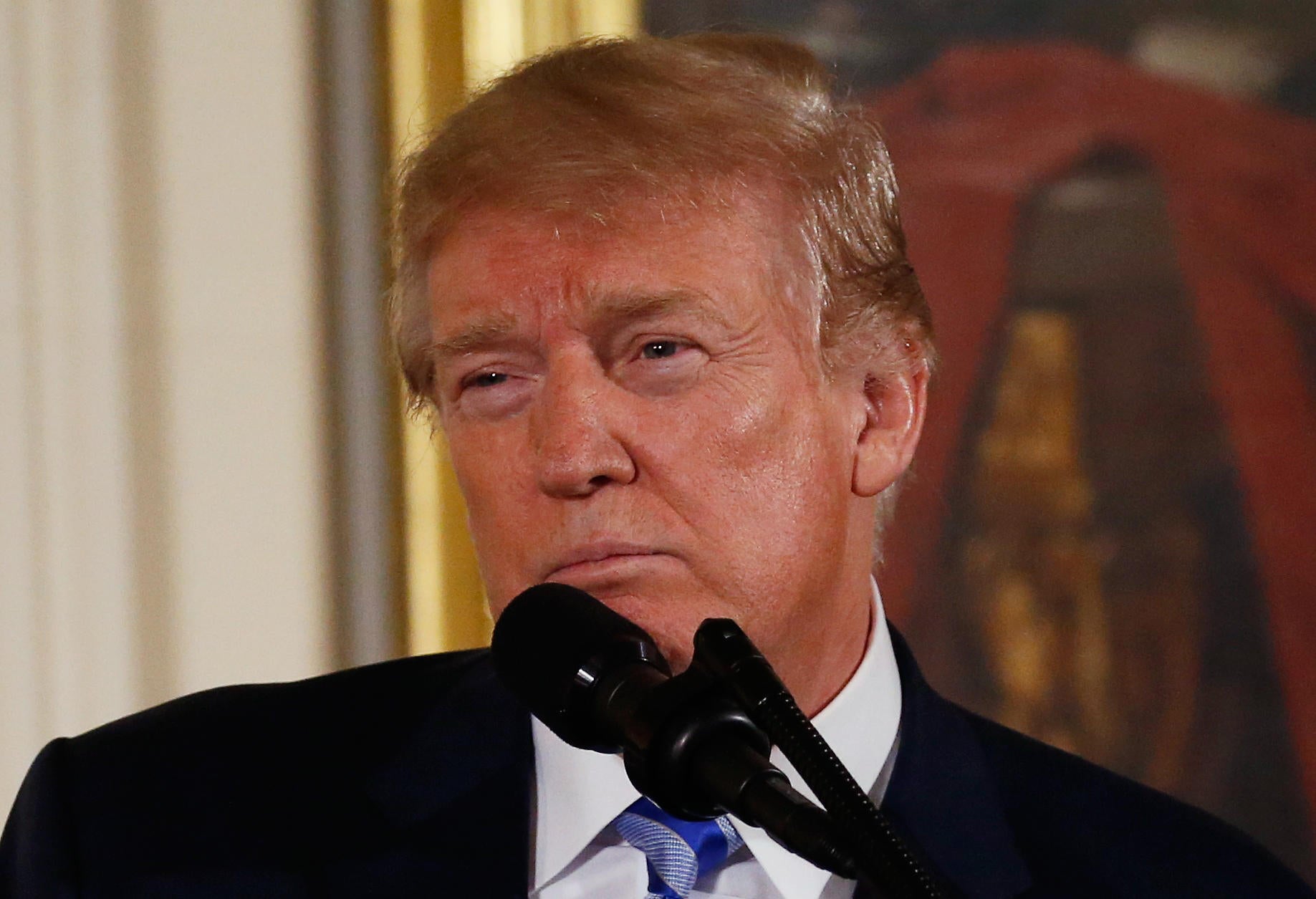 White House defends response to Russian meddling amid Mueller probe
WASHINGTON -- On Tuesday, President Trump tweeted that he's been "much tougher on Russia" than his predecessor. His chief spokesperson picked up the theme during the White House press briefing Tuesday afternoon.
"He has been tougher on Russia in the first year than Obama was on eight years combined," White House press secretary Sarah Huckabee Sanders said.
Last week, special counsel Robert Mueller indicted 13 Russian nationals and three companies for interfering in the 2016 election.
"The defendants allegedly conducted what they called 'information warfare' against the United States," Deputy Attorney General Rod Rosenstein said.
But the president has soft-peddled criticism of Russia and its President Vladimir Putin, casting blame at a top House Democrat, the media and even suggesting the FBI missed a tip that might have averted the Florida high school massacre because it was distracted by the Russia probe.
"We would like our FBI agencies to not be focused on something that is clearly a hoax in terms of investigating the Trump campaign and its involvement," Sanders said.
The president also lashed out at National Security Adviser H.R. McMaster -- who spoke about Russian interference at a global security conference in Munich on Saturday.
"The evidence is incontrovertible," McMaster said.
Mr. Trump faulted McMaster because he "forgot to say that the results of the 2016 election were not impacted or changed by the Russians."
"He still has confidence in General McMaster," Sanders pointed out Tuesday.
Shortly before leaving office, former President Obama expelled 35 Russian diplomats in retaliation for the meddling. And former Obama administration officials continue to condemn the Kremlin.
"Quite frankly, ladies and gentlemen, it is irrelevant to me who they were trying to influence vote for or against. They have no damn right," former Vice President Joe Biden said. "No right whatsoever. It's our sovereign right to be able to conduct our elections unfettered. Period."
Sanders said Mr. Trump has been tough on Russia because he kept sanctions put in place by Mr. Obama. But this White House has not imposed new sanctions even though Mr. Trump signed legislation calling for just that.
In other news Tuesday, Mr. Trump ordered the Justice Department to develop a rule banning so-called "bump stocks" -- a device that can make a semi-automatic rifle fire automatically. The bump stock was not used in the Florida high school shooting, but it was used four months ago in the Las Vegas music festival attack that left 58 people dead.
Banning bump stocks is something even the National Rifle Association supports, but a rule does not have the force of law and will take time to implement. Congress could ban the device much faster, but Republicans have shown no interest in considering such legislation.
Thanks for reading CBS NEWS.
Create your free account or log in
for more features.