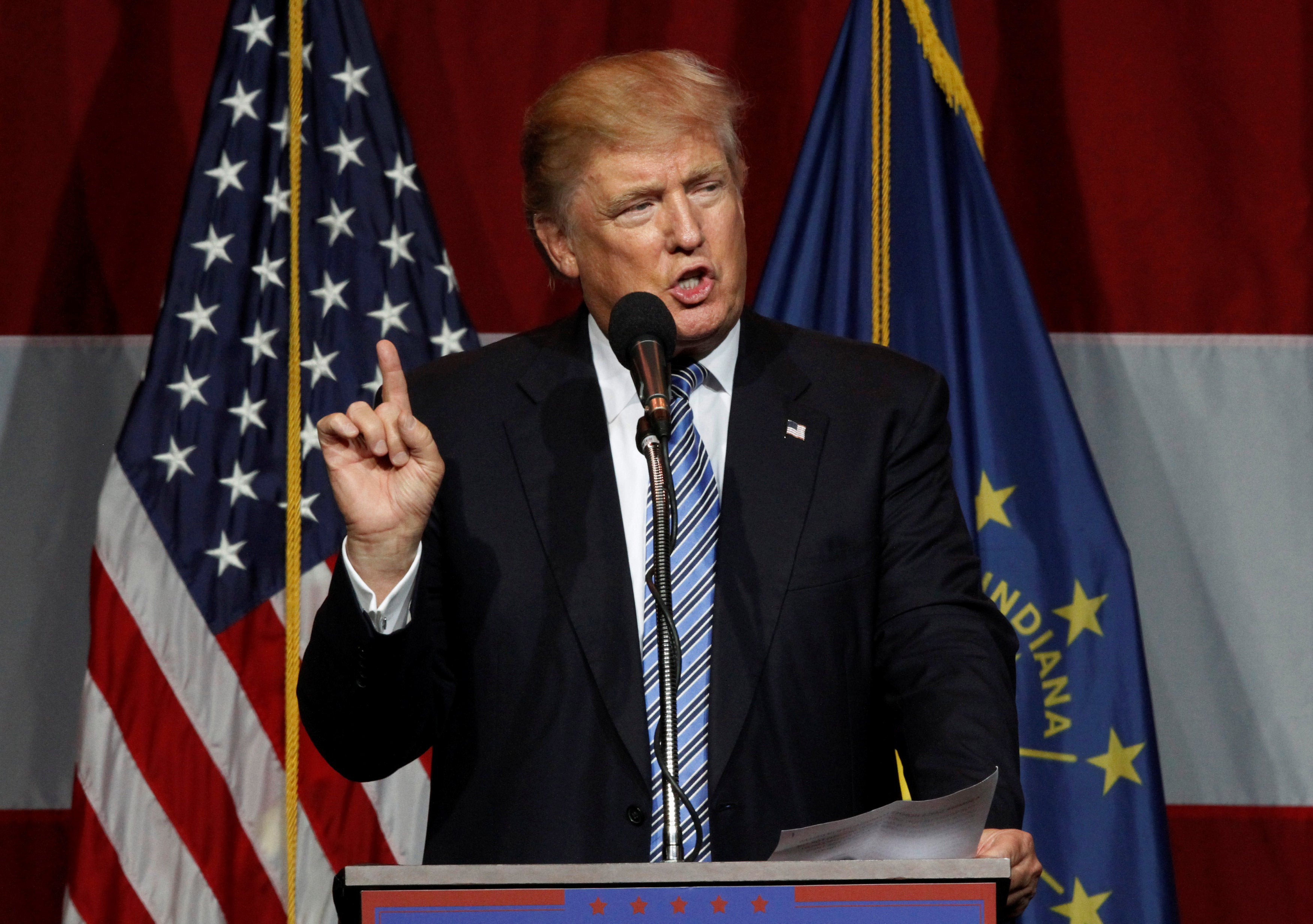 Trump demands "law and order" after Baton Rouge shooting
Donald Trump took to Twitter Sunday afternoon to demand "law and order," just hours after three police officers were shot dead in Baton Rouge -- the latest in a tragic series of high-profile shootings in the U.S.
"We grieve for the officers killed in Baton Rouge today," Trump said in a post to the social media platform, which also linked to a Facebook message. "How many law enforcement and people have to die because of a lack of leadership in our country? We demand law and order."

Another tweet from Trump, sent an hour later, went on to say that America was "divided and out of control":
Trump has reacted to recent tragedies in a similar fashion over the past few weeks, pushing out short missives on social media platforms in the proceeding hours.
After the horrific mass shooting in Orlando last month, Trump tweeted out that he "appreciated the congrats for being right on radical Islamic terrorism."
And in the wake of the Bastille Day truck attack in Nice, France, Trump hastily postponed his vice presidential announcement speech, scheduled for the next day, in another Twitter message.
Of Trump's latest tweet, David Axelrod, political commentator and former advisor to President Obama, noted the throwback to the presidential campaign of Richard Nixon:
At least three more officers were injured in the Baton Rouge shooting. One suspect is dead, according to police reports, and two may still be at large.
President Obama condemned in harsh terms the killing of law enforcement officers Sunday afternoon.
"We may not yet know the motives for this attack, but I want to be clear: there is no justification for violence against law enforcement. None," Mr. Obama said in a statement. "These attacks are the work of cowards who speak for no one. They right no wrongs. They advance no causes."
Hillary Clinton, the Democrats' presumptive presidential nominee, followed suit, dedicating her thoughts and prayers to the families of the slain officers and saying that the there is no reason "for violence, for hate for attacks on men and women who put their lives on the line every day."
She added: "We must not turn our backs on each other. We must not be indifferent to each other. We must all stand together to reject violence and strengthen our communities."
Ohio Gov. John Kasich also weighed in on the violence in Louisiana with a video posted to Twitter, lamenting the "terrible loss of life."
"These kinds of vicious attacks on police officers will only serve to drive a wedge and destroy the very fabric of our society," he said.
Concerns over policing -- sparked by police violence against black civilians and worsened by the recent Dallas massacre of law enforcement officials -- come just as Republicans head to their national convention in Cleveland, which opens Monday.
Security remains tight at the convention venue and in the city, where licensed citizens are allowed to openly carry firearms.
Cleveland police chief Calvin Williams told "Face the Nation" Sunday that the department was "prepared for it all" when it came to the convention's security concerns, including open-carry laws.
"There's always a challenge when firearms and the public kind of mesh together," he said. "But we've had open-carry scenarios in the city before, and we've handled them -- we plan to handle them the same way as we always have."
In a CBS News News interview Sunday, however, at least one police official remained apprehensive about open-carry laws. Cleveland police detective and head of the Cleveland Police Patrolmen's Association Steve Loomis called on Gov. John Kasich to ban the open-carry of guns this week while thousands descend on the city for the convention.
Loom said the group would like Kasich "to declare a state of emergency and issue and executive order to ban open carry until the end of the RNC," saying that it's "irresponsible" at this time to allow open carry.
"Somebody in this country has got to stand up and support the police officers," Loomis told CBS. The group's attorneys, he said, are drafting a letter to Kasich now.
But Kasich's office seemed to turn down Loomis' request Sunday, with a spokesperson noting that "Ohio governors do not have the power to arbitrarily suspend federal and state constitutional rights or state laws as suggested."
CBS News' Jacqueline Alemany contributed to this report.
Thanks for reading CBS NEWS.
Create your free account or log in
for more features.