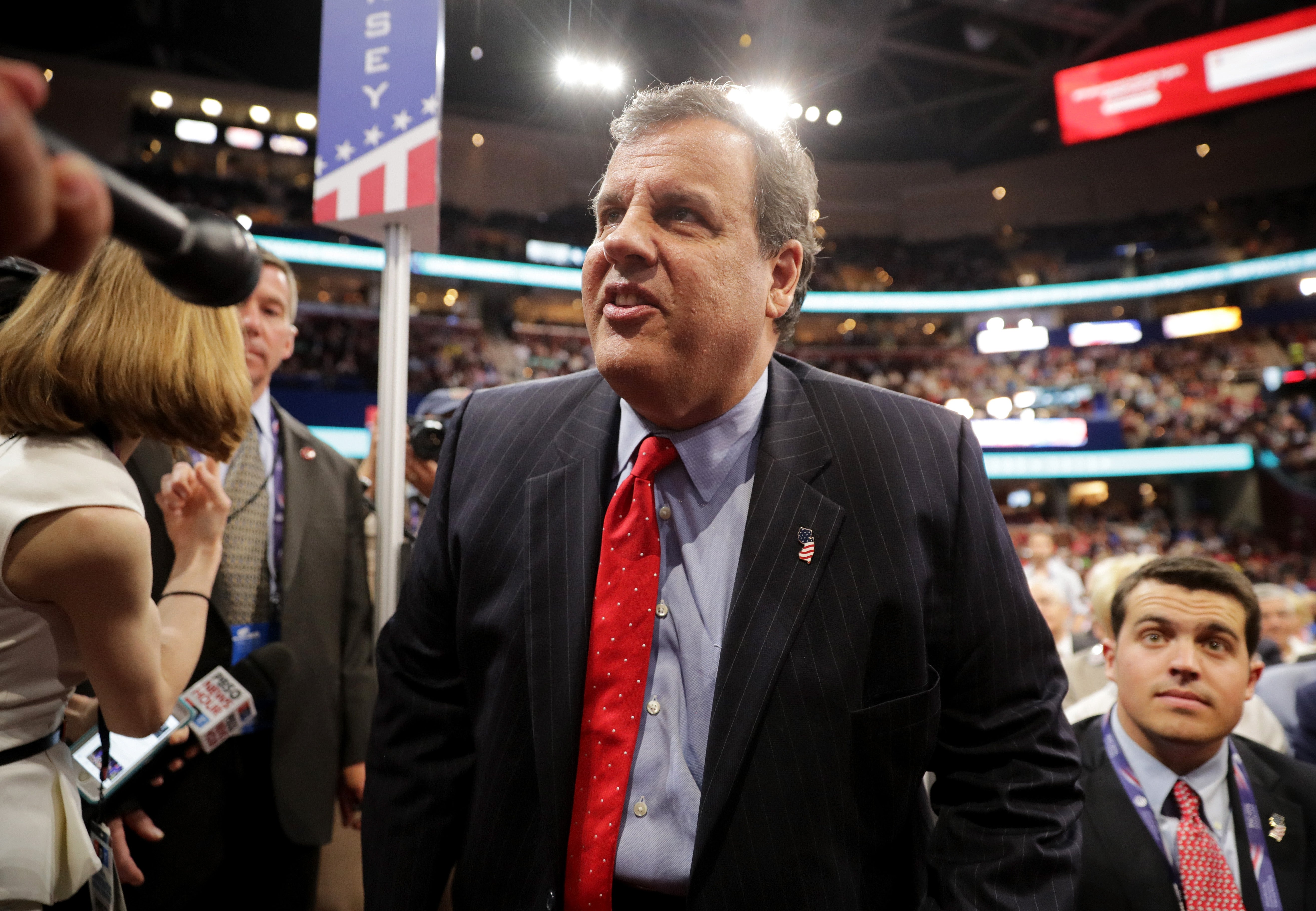 Christie defends Trump's immigration shift: "We don't want people stuck in cement"
New Jersey Gov. Chris Christie defended GOP nominee Donald Trump's seemingly shifting position on immigration Sunday, saying good leaders don't get "stuck in cement" on issue positions when presented with changing information.
Christie told CBS' "Face the Nation" Sunday that, if elected, Trump will prioritize deporting the approximately 2 to 3 million undocumented immigrants who have committed crimes in the U.S. After that, Trump would take a "pause" before deporting the remaining approximately 8 million people in the U.S. illegally.
"Donald Trump is going to get rid of, very early on, the 2 to 3 million criminals that are here illegally in this country. That will be priority number one," Christie said. "Then, I think, what Donald Trump wants to do is take a deep breath and look at where we are in the country then and find a humane way to deal with those who remain."
"So I think what he's talking about is a pause," Christie added. "Once [the criminals] are dealt with first, and I think everyone agrees on that issue, then we can deal with the remaining 8 million people."
Asked whether Trump's position on deportations — which he outlined in a fiery speech in Phoenix last week — was a problematic shift, Christie said it's important for leaders to evolve their views as they get more information about a topic. Trump has faced criticism for presenting a muddled position on the issue since he suggested last month that he might be open to "softening" his stance.
"Listen, we want candidates and leaders to listen and if they hear new information or different information that leads them to conclude different things than their positions we want them to do that," Christie said. "We don't want people stuck in cement."
"I'm proud of the fact that he's been willing to stand up and say what he believes on this as he's learned more about the topic," he added.
Meanwhile, Christie blasted Democratic nominee Hillary Clinton for talking only to "mega-rich donors" and not to the press.
"The fact is, Donald Trump is going to tell you exactly what he thinks. Sometimes you'll agree with it, sometimes you won't, but you'll never have to wonder," he said. "Hillary Clinton? She's the mystery woman of 2016."
Asked about the dust-up between Trump and Mexican President Enrique Pena Nieto over Trump's proposed U.S.-Mexico border wall, Christie said that Trump was "being very candid" when he told supporters Mexico will pay for the wall (even though Pena Nieto has insisted Mexico will do no such thing).
"I think that Donald Trump has negotiated some extraordinary deals over the course of time in his career, and this will be another challenging deal for him to negotiate but I absolutely believe that's the way he sees it," Christie said. "It'll be part of an overall negotiation with Mexico to improve the economies of both countries and to ensure the lives of people in both countries are protected."
He added that Trump's meeting with Pena Nieto, which Christie helped to facilitate, was a move that shows the kind of leader Trump would be.
"I think the meeting was to make sure everyone understands, this is going to be a president who will work with our allies to make sure that lives of citizens in both countries improve over the next four years," he said.
Christie also dismissed recent stories about Trump's penalty payment to the Internal Revenue Service over a donation to Florida Attorney General Pam Bondi, who was deciding at the time whether or not to investigate Trump University.
"I can't believe, John, that anyone would insult Pam Bondi that way," Christie told moderator John Dickerson. "She's an outstanding attorney general who's been re-elected by the people of Florida … I can't imagine that Pam Bondi would ever make decisions on that basis."
With the first presidential debate just weeks away, Christie said Trump is doing what he needs to do to prepare—but that the "essence" of Trump will shine through no matter how much he studies up.
"Everybody needs to prepare," he said. "I mean, you need to get ready and Donald is taking that process very seriously. But in the end there's nothing you can do in preparation that can hide the essence of who you are."
Thanks for reading CBS NEWS.
Create your free account or log in
for more features.