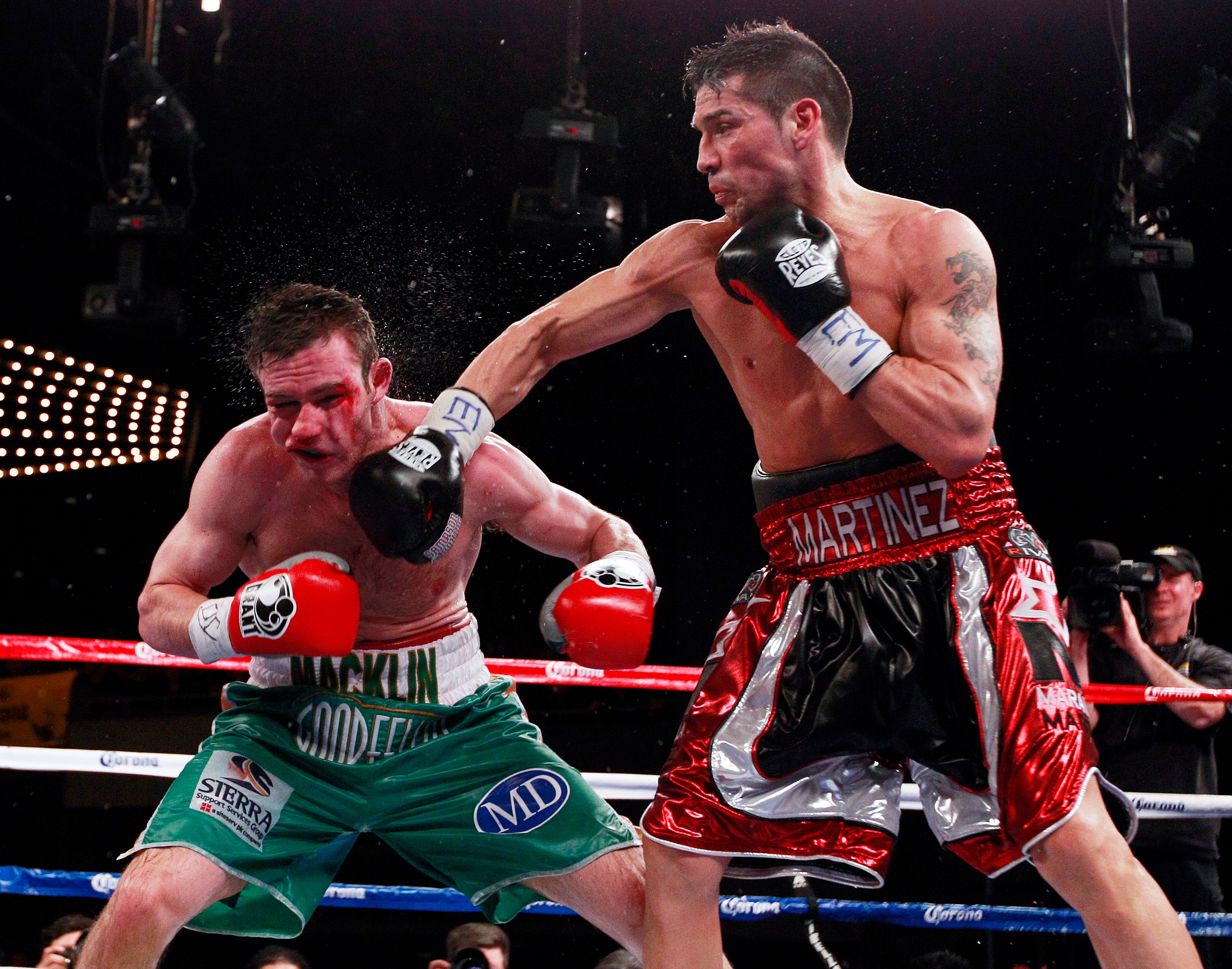 Boxing, MMA study examines threshold before fighters suffer brain damage
(CBS News) A new study paints a clearer picture of the toll boxing and repeated head blows take on athletes' brains. The study aimed to look for the "breaking point" when repeated trauma starts to cause memory and cognitive problems, or eventually may lead to more serious brain conditions.

Dave Duerson suicide: Was brain disease to blame?
PICTURES: 13 players who donated their brains to scienceStudying the brain in violent sports
It's no secrets boxers take a beating above the neck. After all, the degenerative brain disease chronic traumatic encephalopathy (CTE), that's gained recent headlines as it's found in autopsies of deceased professional football and hockey players, was once called "punch drunk-syndrome." But at what point do boxers and other athletes risk brain damage?
"While we already know that boxing and other combat sports are linked to brain damage, little is known about how this process develops and who may be on the path to developing CTE," study author Dr. Charles Bernick, a CTE researcher at the Cleveland Clinic said in an American Academy of Neurology written statement. CTE is only diagnosed through autopsy after death, but symptoms may be similar to Alzheimer's and include memory loss, aggression and difficulty thinking.
For Bernick's study, which will be presented at the academy's annual meeting in New Orleans next week, researchers looked at 78 boxers and mixed martial arts (MMA) fighters, average age of 29, who were enrolled in the ongoing "Professional Fighters Brain Health Study." The fighters underwent MRI brain scans and also took computer tests to measure their memory and thinking abilities, and were then split into groups based on whether they had more than or less than nine years of fighting experience.

The researchers found in both groups that those with more years of fighting experience overall, as well as those participating in more fights per year, were more likely to have lower brain volumes than fighters who had the least experience. In those with fewer than nine years experience, there was no link between fighting and symptoms of memory loss or cognitive decline. But among fighters with more than nine years experience, those who fought the most times annually performed worse on thinking and memory tests.
"Our study shows there appears to be a threshold at which continued repetitive blows to the brain begin to cause measurable changes in memory and thinking, despite brain volume changes that can be found earlier," Bernick said in the statement. Bernick says the study found changes in brain volume may occur after six years of fighting, years before symptoms emerge.

The only thing Bernick can say with certainty is that the memory centers in the brains of some boxers have shrunk, CBS News correspondent Lee Cowan reported on the CBS Evening News. If Bernick finds out why, it could help anyone from combat veterans to professional football players who suffer from head trauma.
Boxer Leon Spinks, who famously beat Muhammad Ali in 1978, is no longer the man he once was, CBS News correspondent Lee Cowan reported. In recent years he's experienced memory loss and is currently visiting the Cleveland Clinic's Lou Ruvo Brain Research Center in Las Vegas for treatment.
"I never did think I had brain damage," Spinks told CBS News. "I don't want the kids to go through want I went through."
Bernick hopes the study will lead fight regulators to set guidelines that limit the number of fights or offer other ways to protect athletes, such as requiring brain evaluations.

The long-lasting damage from brain trauma is a problem that's prevalent outside of boxing. NHL hockey players Bob Probert and Derek Boogaard had signs of CTE on their autopsies following their deaths at young ages, HealthPopreported. Last year former Chicago Bears safety Dave Duerson took his own life after leaving a note requesting his brain be studied for damage. Months later doctors at Boston University's Center for Traumatic Encephalopathy found evidence of "moderately advanced" disease in his brain.

Repeated blows to the head obtained through professional sports has prompted recent legal action. CBS Newsreports more than 1,000 former NFL players have filed lawsuits against the league claiming it did not adequately protect its players from concussions. An attorney for some of the men said they suffer from memory loss, headaches, depression and other symptoms characteristic of those with traumatic brain injuries.

Thanks for reading CBS NEWS.
Create your free account or log in
for more features.