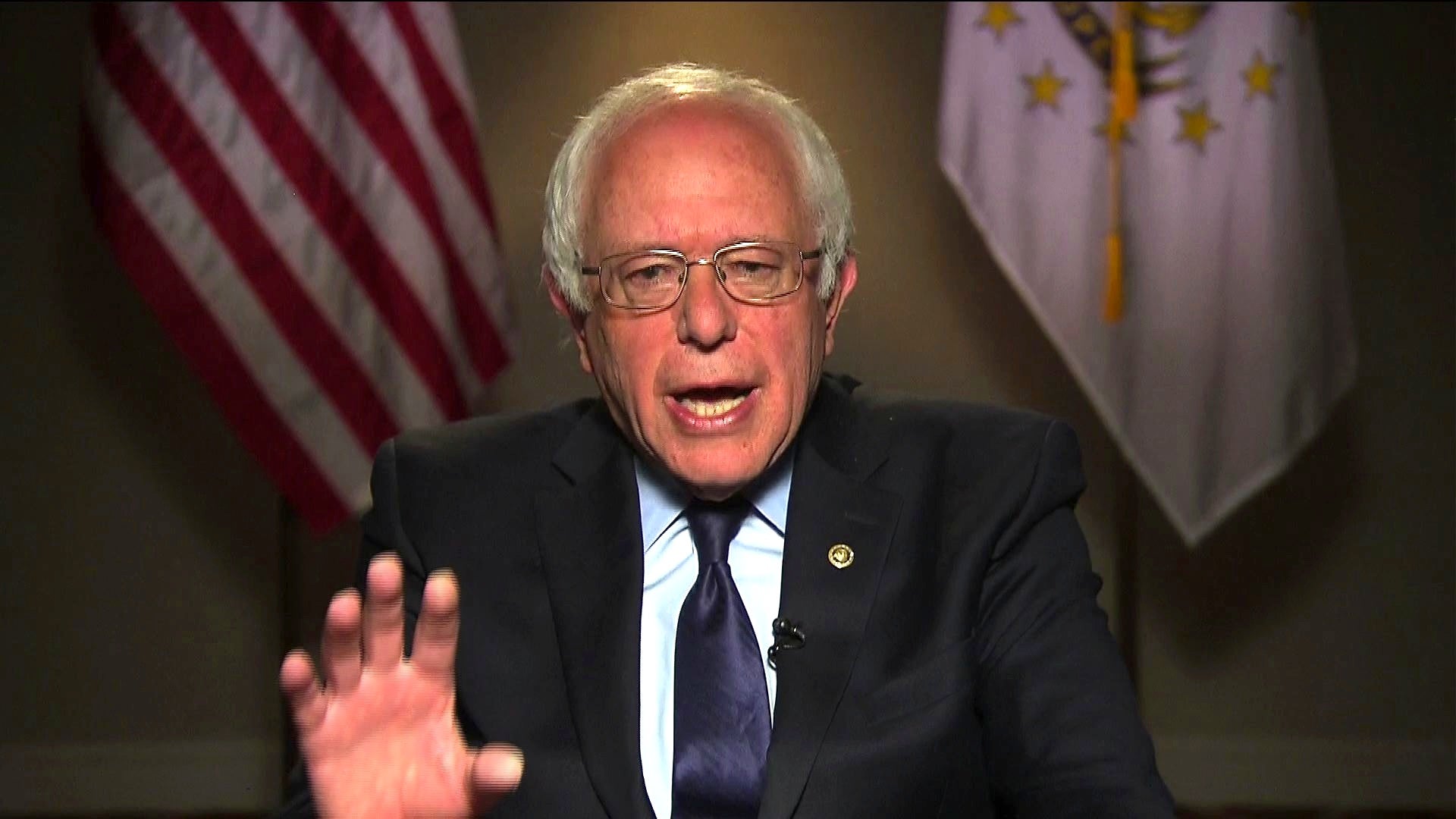 Bernie Sanders: "We are the future of the Democratic Party"
Vermont Sen. Bernie Sanders said Sunday that no matter what happens now his campaign is the future of the Democratic Party and that the top issues of his campaign are now the Democratic mainstream.
"I think the ideas we are talking about, (are) what the American people and the people in the Democratic Party want to hear," he said on CBS' "Face the Nation," noting his campaign's strong support among younger voters. "We are the future of the Democratic Party, so I'm very proud of where we are and we look forward to fighting this out through California."
Whether he or former secretary of state Hillary Clinton wins the nomination, Sanders said he believes that the key issues of his campaign will be represented in the platform of the Democratic nominee. He named guaranteed health care, free college tuition, getting money out of politics, a $15 national minimum wage and climate change as top priorities that he believes have broad backing in the party.
"All of those issues are issues that I believe the vast majority of people in the Democratic Party support," he said. "I hope that if I do not win the nomination, that that will be part of Clinton's agenda."
Sanders reassured on Sunday that, despite speculation about the viability of his campaign, he is planning on continuing his candidacy through the last primaries in early June.
"There's not a question whether if we are going to continue -- we are going to continue," he said. "We're going to fight this out until the last vote is cast. That's what democracy is about."
As for the suggestion from senior adviser Tad Devine that the Sanders campaign will need to "reevaluate" things after Tuesday's primaries in five states, Sanders said he doesn't know what that comment meant.
"I have not the slightest idea," he said. "You have to ask Tad."
Asked if the primary process is "rigged" against him in any way -- a frequent complaint from front-runner Donald Trump on the Republican side -- Sanders said no, noting that his campaign has made "enormous" progress.
"We are running against the most powerful political organization in the United States of America and I'm very proud of the campaign that we have run," he said. "We have won 16 states right now."
Sanders also doubled down on his comments this weekend that "poor people don't vote," which he said in response to a question about why Clinton seemed to be winning many of the states with higher income inequality.
"The fact of the matter is is that we have low voter turnouts. In New York state, 3 million independents were ineligible to vote," he said. "I think that that is pretty crazy. And I think that as a nation, we have got to significantly increase the voter turnout. There is no doubt that among low income people, the voting turnout is quite low."
Thanks for reading CBS NEWS.
Create your free account or log in
for more features.