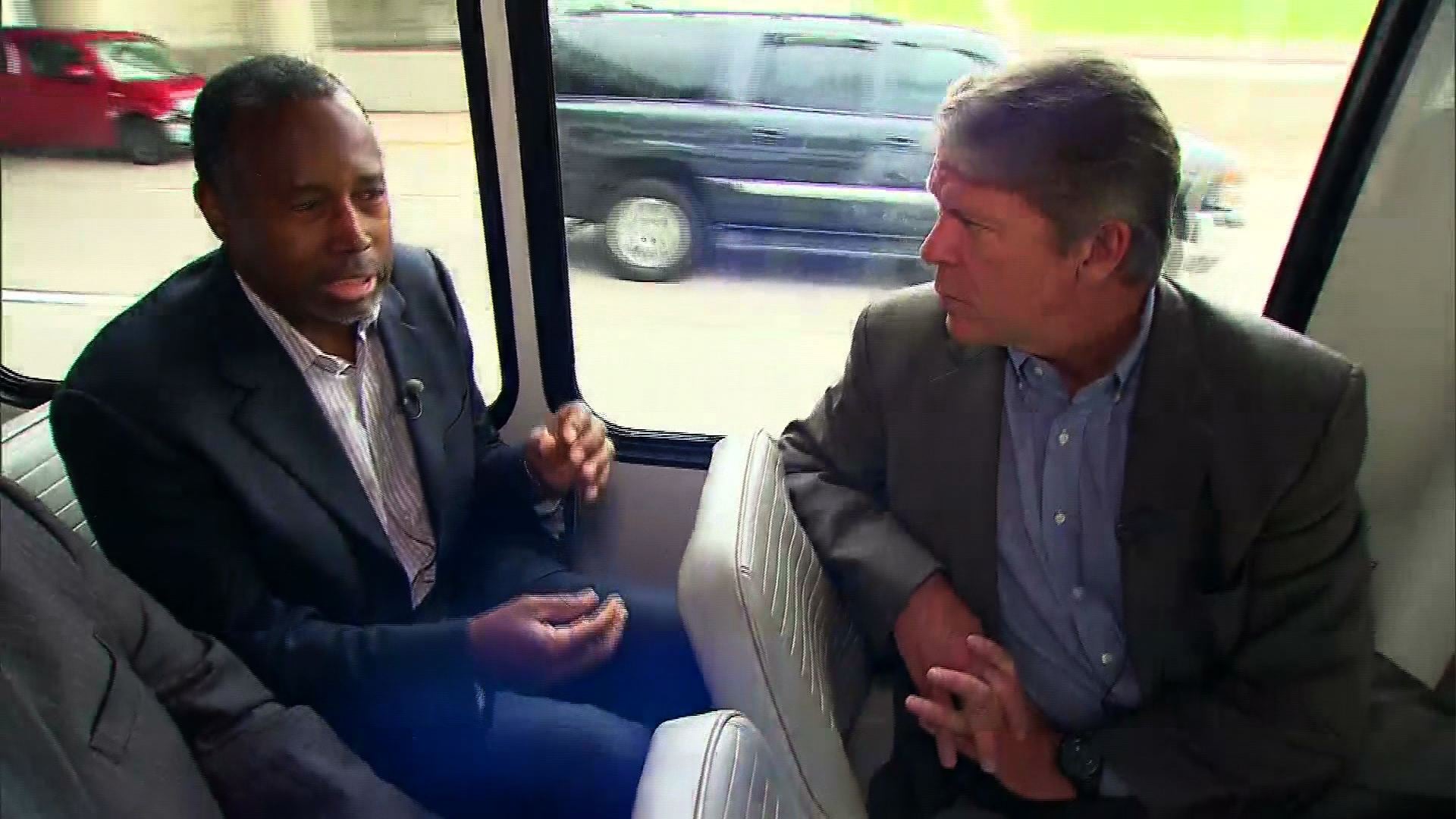 Ben Carson: Black Lives Matter bullies people
Ben Carson thinks that Black Lives Matter bullies people and that the unarmed black teen who was killed by a white police officer, Michael Brown, was a "bad actor."
In an interview Friday with CBS News Chief White House Correspondent Major Garrett, Carson on the one hand had words of praise for the movement that came out of the protests over the death of Brown at the hands of a white police officer.
"I think its a good example of what can happen when people actually care, and when they do begin that dialogue," he said.
But Carson, the only black presidential candidate running as either a Democrat or Republican, went on to say that it was "very different than, let's say, the Black Lives Matter movement, where it's foisting yourself on people - rather than engaging in dialogue - and bullying people. I never liked the idea of bullying on behalf of anybody."
Garrett asked him, "And you think there's an undercurrent of bullying to Black Lives Matter?"
"Sure, absolutely," Carson responded.
He also talked about the different images that come to mind when he considers what happened in Ferguson. "It conjures up an image of the people feeling that they have been unjustly treated by the police, and that justifies civil disturbance," Carson said. "Of course we all see the images of the burning."
There is another image in Carson's mind, too. He told Garrett, "It also conjures up an image of the people being unwilling to actually face the facts. I think the community is unwilling to face the fact that Michael Brown was a bad actor."
CBS News' Arden Farhi contributed to this report.
Thanks for reading CBS NEWS.
Create your free account or log in
for more features.