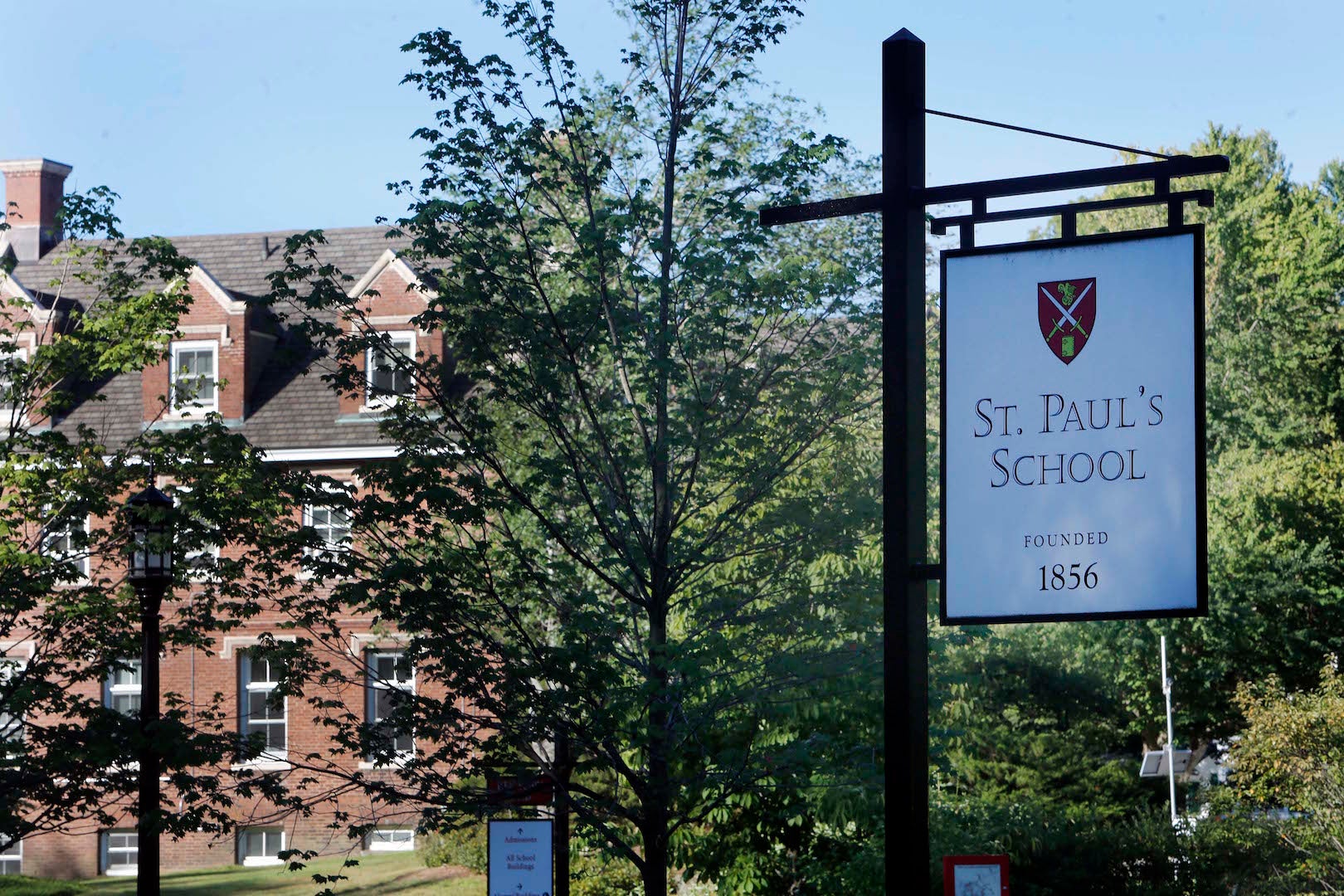 Alleged prep school rape victim: "I am a survivor"
The teenager who says she was raped by 19-year-old Owen Labrie two days before his graduation at an elite New England boarding school is calling herself a survivor, reports CBS News correspondent Anna Werner.
The alleged victim left court Thursday sobbing after an intense cross examination that lasted nearly 90 minutes.
After nearly three days on the stand, she released a statement that evening that read, "I can now say that I am a survivor."
With his head lowered, Labrie listened as his attorney, Jay Carney, grilled his 16-year-old accuser about the alleged rape.
The girl, a then-15-year-old freshman, admitted she helped Labrie remove some of her clothing, and also laughed at times during their encounter because she was nervous and afraid.
"Would it be fair to say he couldn't know that you were uncomfortable because you were laughing?" Carney asked.
"No," the accuser responded.
"That's not fair to say?" Carney asked.
"That is not fair to say, no," she said.
"You're sure about that?" Carney asked.
"I am very sure about that right now," responded.
Carney asked why her account to police days after the incident was "cloudy."
She paused to answer, then suddenly burst into tears.
"I was raped. I was violated in so many ways. Of course I was traumatized. I'm sorry," she said.
The trial has cast a pall over St. Paul's School in New Hampshire, and revealed a once-secret tradition known as the "Senior Salute," in which senior boys arrange to meet with younger female students before graduation.
Carney said email exchanges between the two prove that their encounter was consensual.
"I think the jury has enough information to make now to make a decision on the credibility of the complainant," he said.
Laura Dunn, a victims' advocate and spokesperson for the girl's family, said the girl wouldn't have taken the stand if she wasn't telling the truth.
"Sitting in court and having to be exposed to very vulgar questions at times. No one would do this unless there was a reason. They were already harmed and this is what was necessary for justice," she said.
The trial resumes Monday, and Labrie's attorney expects his client to testify Wednesday.
Thanks for reading CBS NEWS.
Create your free account or log in
for more features.