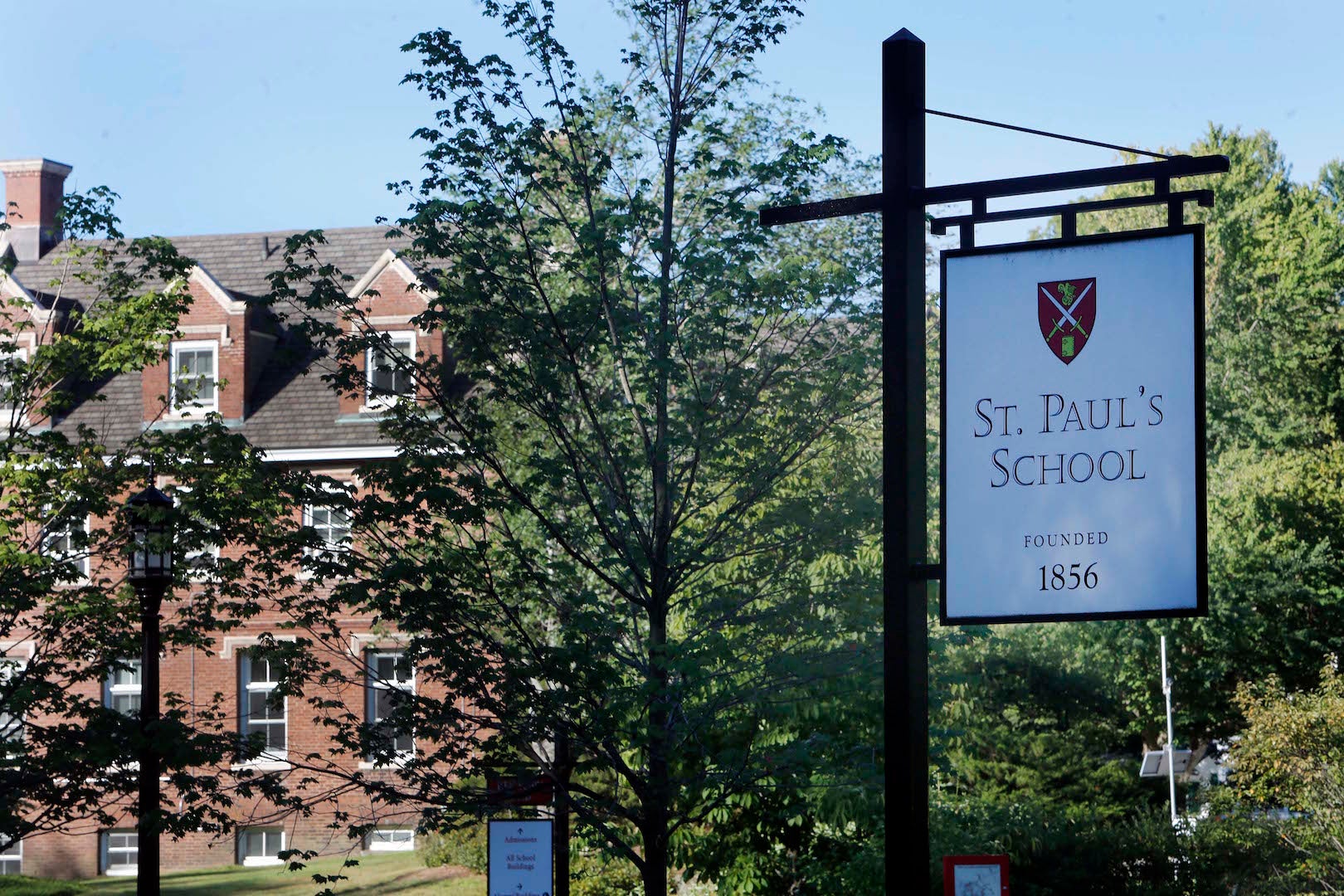 Former student says faculty knew about sex tradition
A former student of the St. Paul's School tells CBS News the faculty was aware of the "Senior Salute" ritual, in which senior boys tried to meet up with younger female students, reports CBS News correspondent Anna Werner.
"It's generally more cute than malicious. And the person approached can always say 'No,"' the recent graduate said.
She said she knows the teenage girl who has accused 19-year-old Owen Labrie of rape at the elite New Hampshire prep school, as well as the defendant.
She said the school was aware of the tradition and terms associated with it, such as "scoring" -- or hooking up -- and "the score web" -- a wall where participants would write their names.
"I remember a few times specifically when the words 'Senior Salute' were brought up and faculty definitely addressed it," she said.
The alleged victim told jurors Wednesday about the rape that allegedly occurred after she agreed to meet Labrie for what she thought would be some innocent fun. She was 15 years old at the time.
"I thought, 'OK, I might get to see a cool place, and maybe we'll kiss,' but that's all," she said.
The alleged victim told jurors that Labrie invited her to a remote part of a building on campus, then threw himself upon her.
"I was feeling violated. I felt like I had no control," she said. "I felt like I couldn't say no."
But she said she did tell him 'No' that night.
The trial has cast a spotlight on the culture at the elite New England boarding school. Labrie told police he approached her as part of the underground tradition known as the "Senior Salute." Labrie's attorney, Jay Carney, asked the accuser about that tradition.
"In agreeing to a Senior Salute, you and Owen were going to a private place, right?" Carney asked.
"Yes," the accuser responded.
Carney said his client and his accuser both engaged in consensual acts.
"It's important jurors know all about the Senior Salute and the fact that it's been a tradition for so long at St. Paul's School that it would be entirely unfair to put the blame on a single student for engaging in it.
"I know the school has already started reflecting on its own culture," victim's advocate Laura Dunn said.
She leads an organization that helps fight sexual violence and is a spokesperson for the alleged victim's family.
"He's not a pawn in circumstances. He was very much a leader at that school," Dunn said. "He had an agenda. He knew what he was doing; he had a plan."
The 16-year-old alleged victim also testified Wednesday that school advisers told her they were aware of the Senior Salute ritual and were "working as hard as they could to stop it."
Thanks for reading CBS NEWS.
Create your free account or log in
for more features.