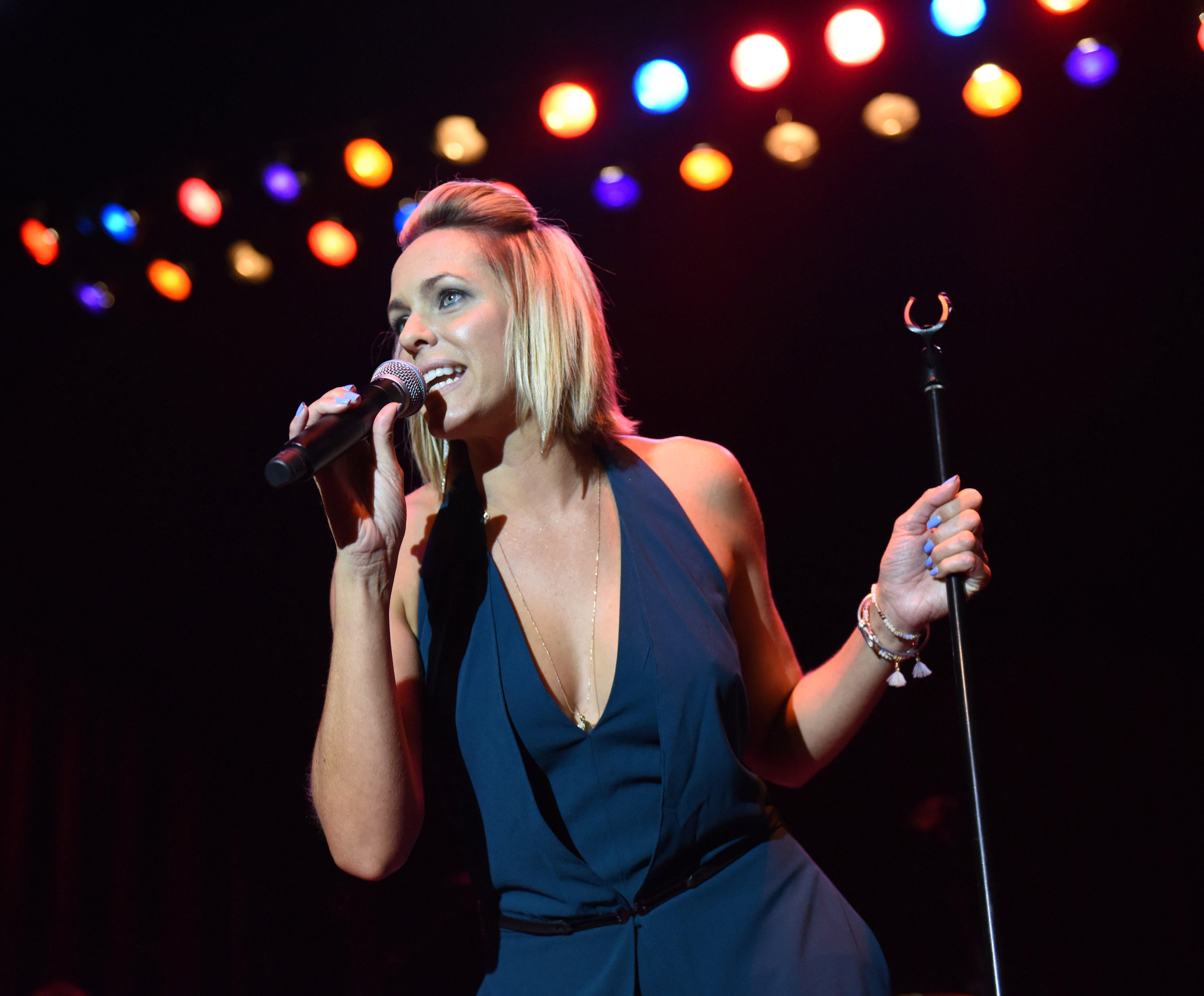 Arianne Zucker, actress subject of lewd Donald Trump rant, speaks out
Arianne Zucker, the soap opera actress who was the subject of Donald Trump's lewd remarks in a 2005 tape that has upended the presidential race, spoke out Sunday against the "people in power" who "abuse their position" and don't treat others with "dignity and respect."
"My name is Arianne Zucker and I am a strong, independent, hard working mother, business woman and partner to a great man," she wrote on Twitter. "I have grown to learn that the words of others cannot effect [sic] the value of my self worth or define the content of my character."
In the 2005 tape, released Friday by the Washington Post, Trump told Billy Bush (the then-"Access Hollywood" star) that famous men can "grab [women] by the p****" and "can make them do anything." The two men were met by Zucker at their bus, and Bush asked Zucker to hug Trump.
"How we treat one another, whether behind closed doors, locker rooms or face to face, should be done with kindness, dignity and respect," she wrote Sunday. "Unfortunately, there are too many people in power who abuse their position and disregard these simple principles and are rewarded for it. In understanding the magnitude of this situation, I choose to stand tall with self respect and use my voice to enrich, inspire and elevate the best of who we are as people."
Nancy O'Dell of "Entertainment Tonight," the other woman Trump was discussing in the tape, responded Saturday saying she is "saddened that these comments still exist in our society at all."
"As a woman who has worked very hard to establish her career, and as a mom, I feel I must speak out with the hope that as a society we will always strive to be better," O'Dell said.
Thanks for reading CBS NEWS.
Create your free account or log in
for more features.