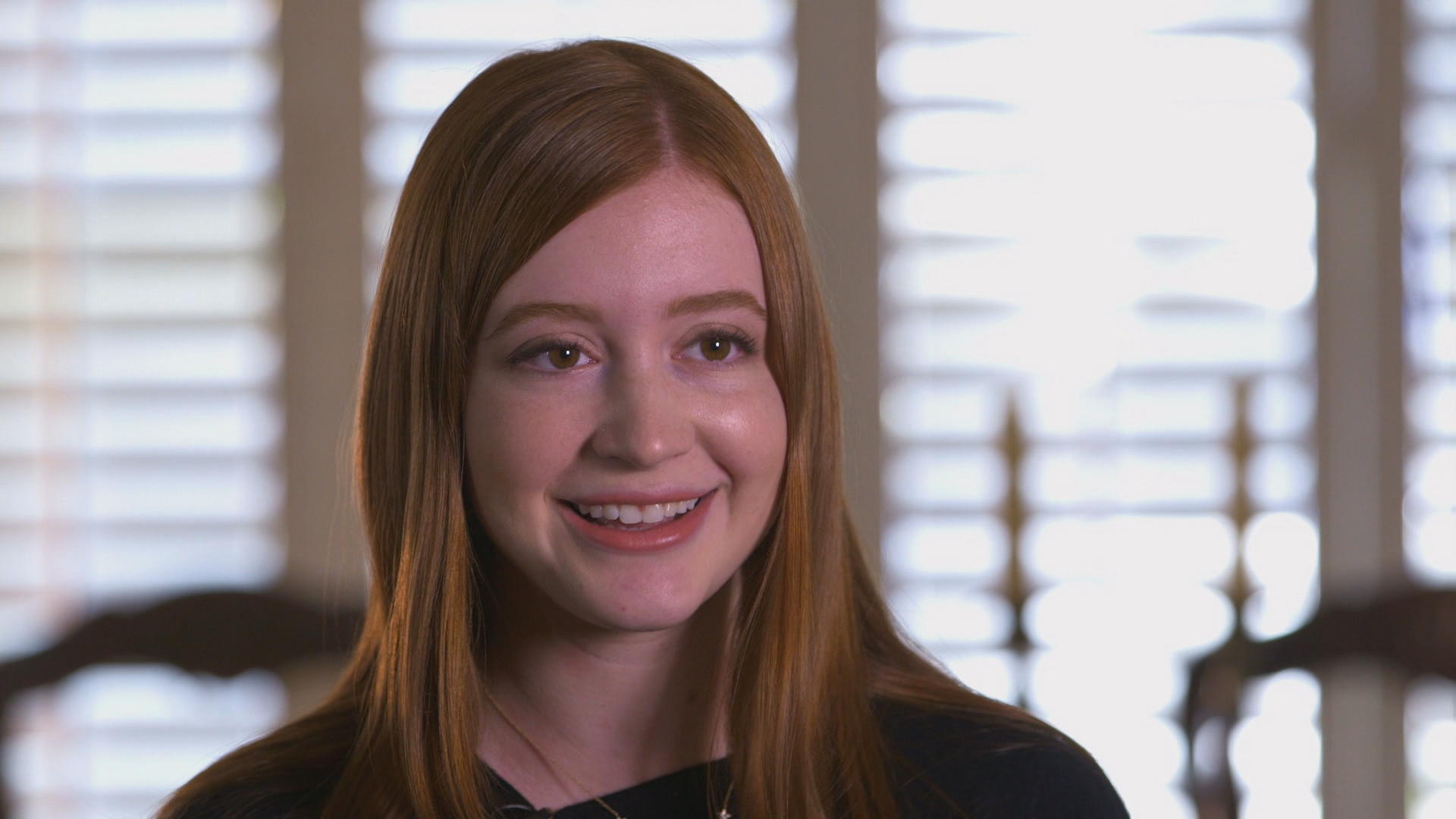 High schooler's "Sit With Us" app tackles lunchtime bullying
Our series "A More Perfect Union" aims to show that what unites us as Americans is far greater than what divides us. In this installment we introduce you to a young woman taking on bullying – one cafeteria at a time.
---
Lunchtime bullying is a common Hollywood plot line. But it's also a painful reality in school cafeterias throughout the nation, reports CBS News' Jamie Yuccas.
"I was ostracized by everyone. I ate lunch alone every day. I was pushed into lockers. I was sent threatening emails," said high school senior Natalie Hampton of California. "I was physically attacked three times in two weeks and I came home sobbing with bleeding red scratch marks."
She eventually switched schools, but the memories of those years of torment stuck with her.

"So many people walked back and forth in front of my table and all I wanted to hear was 'hey are you OK? Come sit with us,'" Natalie said.
Those four words, "come sit with us," sparked an idea and eventually an app.
"If you go to the search tab, it gives you a whole list of the lunches that you can join in your school without any fear of rejection," Natalie said.
She created the "Sit With Us" app -- free to download, private to use. It connects kids in need of company with welcoming students.

The app now has over 100,000 users in eight different countries, giving Natalie a megaphone for her message.

She's become an outspoken leader of the anti-bullying movement. She speaks at conferences and even gave a TED Talk.
The app, and its message to be inclusive, is inspiring other students like eighth grader Lola Clark. She created a "Sit With Us" club at her school since they don't allow cellphones.
"Because they don't have a place to sit at lunch, a lot of 'em. And they know here they can be accepted, not judged. And they can have a really good time," Lola said of why she thinks people are joining the club.
"I was never, like, exactly the same as everyone else," said Colwyn Brainard, one of the club's members.
"But Sit With Us, there's people who sort of you can connect with if you're a little different. And you can feel like you're a part of something," Colwyn said.

"Do you feel different in school?" Yuccas asked.

"I don't feel, like, different in a bad way. I feel different in a good way," Colwyn said.

For Natalie Hampton, the success of "Sit With Us" has given her a new purpose of uniting fellow students, one lunch period at a time.

"Using my story to help others has given me strength and confidence that I never knew that I had," she said.
Other stories from "A More Perfect Union":
Thanks for reading CBS NEWS.
Create your free account or log in
for more features.