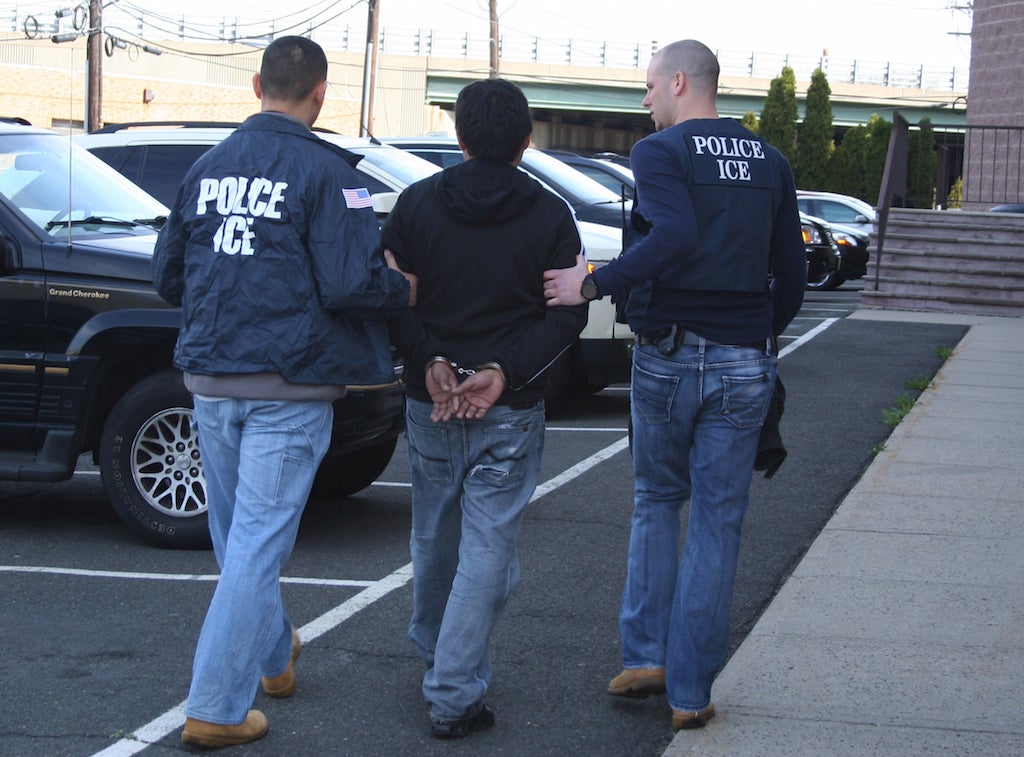 Candidates call for changes in "sanctuary city" policies
As immigration continues to be a contentious issue on the campaign trail, many politicians are calling for changes in "sanctuary city" policies, reports CBS News correspondent Jan Crawford.
The idea of the policies is to support immigrants and provide assistance if they became involved with minor offenses. But the policies have come under scrutiny since the murder of a San Francisco woman, allegedly by an undocumented immigrant.
"We ought to eliminate 'sanctuary cities,"' former Florida Gov. Jeb Bush said.
On this immigration issue, Republican presidential candidates agree.
"One of the things we've talked about in the past, and we've tried to get included with negotiations with Democrats in the past, is the idea of getting rid of the 'sanctuary city' situation," Florida Sen. Marco Rubio said on Fox News.
Now Congress is considering action.
"I don't think you can have whole cities or whole states just not obeying the law," Kentucky Sen. Rand Paul said.
It became front-page news after the murder of Kathryn Steinle, allegedly shot and killed by Juan Francisco Lopez-Sanchez, a convicted felon who had been deported to Mexico five times.
Lopez-Sanchez was released from jail in April. But he was on the streets because San Francisco officials, under city policy, ignored a request from federal immigration officials to notify them before he was set free.
The crime even has Democratic candidates like Hillary Clinton softening their previous support for "sanctuary cities."
"The city made a mistake, not to deport someone that the federal government strongly felt should be deported," she said.
But for Republicans, it's a chance to reset the crucial immigration debate and move away from Donald Trump's incendiary comments about illegal immigrants.
San Francisco is one of more than 200 sanctuary jurisdictions, including New York, Miami and Los Angeles, that can offer a safe harbor for undocumented immigrants who otherwise might face deportation.
Many of the policies have been around for decades, but that could change.
Arkansas Sen. Tom Cotton introduced legislation that would block "sanctuary cities" from getting federal law enforcement funds.
"We should all be able to agree that criminals who should be deported under our laws should not be set free with impunity," Cotton said. "There should be no sanctuary for hardened criminals in this country."
Immigration is a tough issue for Republicans who want reform, but also support, from Hispanic voters. To win the White House, the Republican nominee is going to get back to where George W. Bush was in 2004-- when he received more than 40 percent of the Hispanic vote. In 2012, Mitt Romney had 27 percent.
Thanks for reading CBS NEWS.
Create your free account or log in
for more features.