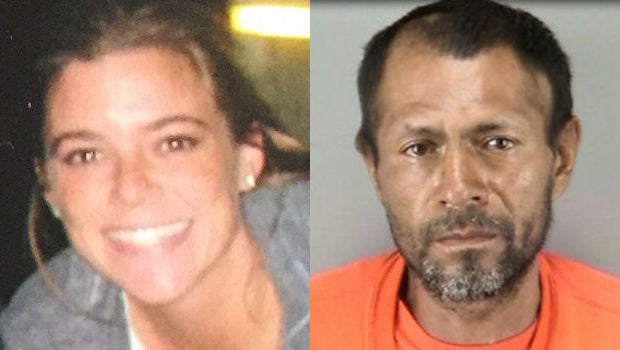 San Francisco murder prompts reviews of "sanctuary cities"
SAN FRANCISCO --A funeral for Kathryn Steinle, the 32-year-old woman shot and killed on a pier in San Francisco, was held Thursday.
Her accused killer had been deported five times, which has ignited debate over so-called "sanctuary cities," where undocumented immigrants are not turned over to federal authorities.
The repeat felon charged with Steinle's murder, Juan Francisco Lopez Sanchez, has become a notorious symbol of San Francisco's policy.
Steinle's death has brought proposals both in California's legislature and in Congress for laws that would force local governments to cooperate with federal immigration authorities. San Francisco's sanctuary ordinance largely prohibits city personnel from helping enforce immigration laws.
"It was never contemplated that our sanctuary city would give protection to serious repeat felony offenders," Mayor Ed Lee says.
San Francisco Sheriff Ross Mirkarimi insists he had no choice but to free Sanchez without alerting Immigration and Customs Enforcement, or ICE.
"Very literally, the spirit of that law tells us that we should not be communicating with ICE unless they have a court order or a warrant," Mirkarimi says.
"It just takes a simple phone call for that notification to happen," Lee counters.
San Francisco is not alone as a sanctuary city. Some 200 other jurisdictions across the country have similar policies.
In California over the last 18 months, more than 10,000 undocumented immigrants were released without federal authorities being notified.
Former U.S. Attorney Joe Russoniello has been critical of the city's sanctuary law since its inception in 1989.
"The ordinance is an attempt to have its own immigration policy," Russoniello says. "I mean, it shouldn't be surprising to anybody who's been around the town to see that San Francisco sees itself as an independent city state."
There are also calls for a review into how a repeat felon could have been released, but most San Francisco lawmakers are standing behind the sanctuary law.
Thanks for reading CBS NEWS.
Create your free account or log in
for more features.