Source: Prosecutors Had Information About Location Of Chinese Scholar's Remains Months Ago
CHICAGO (CBS) -- An attorney for Chinese scholar Yingying Zhang's family said her remains may be in a downstate landfill, and sources say prosecutors sat on that information for more than seven months before sharing it with Zhang's family.
As CBS 2's Dana Kozlov reported, the man who killed Zhang is behind bars. Brendt Christensen, 30, was spared the death penalty, but was sentenced to life in prison for kidnapping and killing Zhang.
But never found were Zhang's remains. Christensen reportedly never discussed where he put her.
But now, a source close to the case told CBS 2's Kozlov that Christensen actually told his defense attorneys – months before his trial – where he dumped Zhang's body.
That source said in late 2018 or early 2019, Christensen's defense attorneys then went to federal prosecutors with the information. That is when the source said prosecutors offered him a deal, "Tell us where you put Zhang's body and we'll give you immunity from using the information against you at trial."
The source said Christensen refused, and lawyers sat on the information for strategic reasons.
In a statement Friday, the lawyer for Zhang's family said on July 25, prosecutors told them Zhang's remains may be in a Vermilion County landfill.
CBS 2's Kozlov's source said that is because Christensen claimed he put Zhang's body in a dumpster, the contents of which would later have been taken to a county landfill.
There are two operating landfills in Vermilion County, both run by Republic Services. On Friday night, a company representative said, "We are fully cooperating with the investigation."
Republic Services referred CBS 2 to the county sheriff's department. No one was able to say if authorities have actually searched the landfills.
A representative of the U.S. Attorney's office could not comment on the matter.
Meanwhile, Zhang family attorney Steve Beckett tells CBS affiliate WCIA-TV the family met with federal prosecutors last week. From what her family was told, Beckett also said tracing what Christensen claimed to have done with Zhang's body would leave someone to believe they're in a landfill in Vermilion County.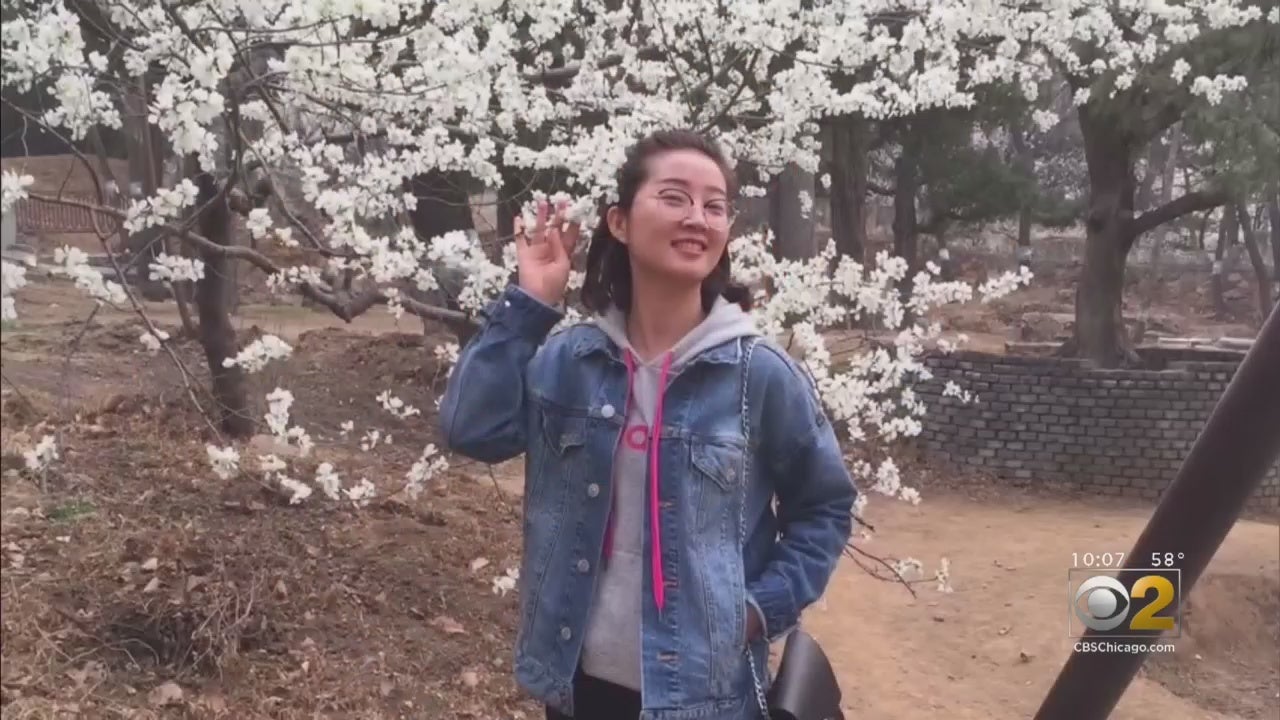 At trial, Christensen's defense attorneys conceded he killed Zhang, but sought to convince jurors he didn't deserve to die for his crimes.
Jurors took less than 90 minutes to convict Christensen in June. Prosecutors and Zhang's family had pushed for the death penalty, but the same jury that convicted him sentenced him to life in prison after deliberating for about eight hours over two days.
Prosecutors told the jury Christensen posed as an undercover officer to lure 26-year-old Zhang into his car on June 9, 2017, as she headed to sign a lease off campus.
Christensen, who is over 6 feet tall, took Zhang to his apartment where he raped, choked, and stabbed her in his bedroom, as the 5-foot-4 Zhang tried to fight him off, Assistant U.S. Attorney Eugene Miller said. Christensen then dragged Zhang into his bathroom, and pummeled her in the head with the bat before decapitating her.
The former University of Illinois doctoral student bought Drano and garbage bags three days after the slaying. It wasn't immediately clear what Christensen is alleged to have done with the garbage bags — or the Drano. The liquid commonly used for unclogging sinks, tubs and other drains contains sodium hydroxide or lye, which can be used for dissolving organic matter.
In June, a jury took less than two hours to find Christensen guilty on three counts in connection to Zhang's death: kidnapping resulting in a death and two counts of lying to investigators.
With Zhang's body never having been found, and at trial prosecutors said Christensen has deprived her family of the chance to give her a proper burial in China.
Thanks for reading CBS NEWS.
Create your free account or log in
for more features.