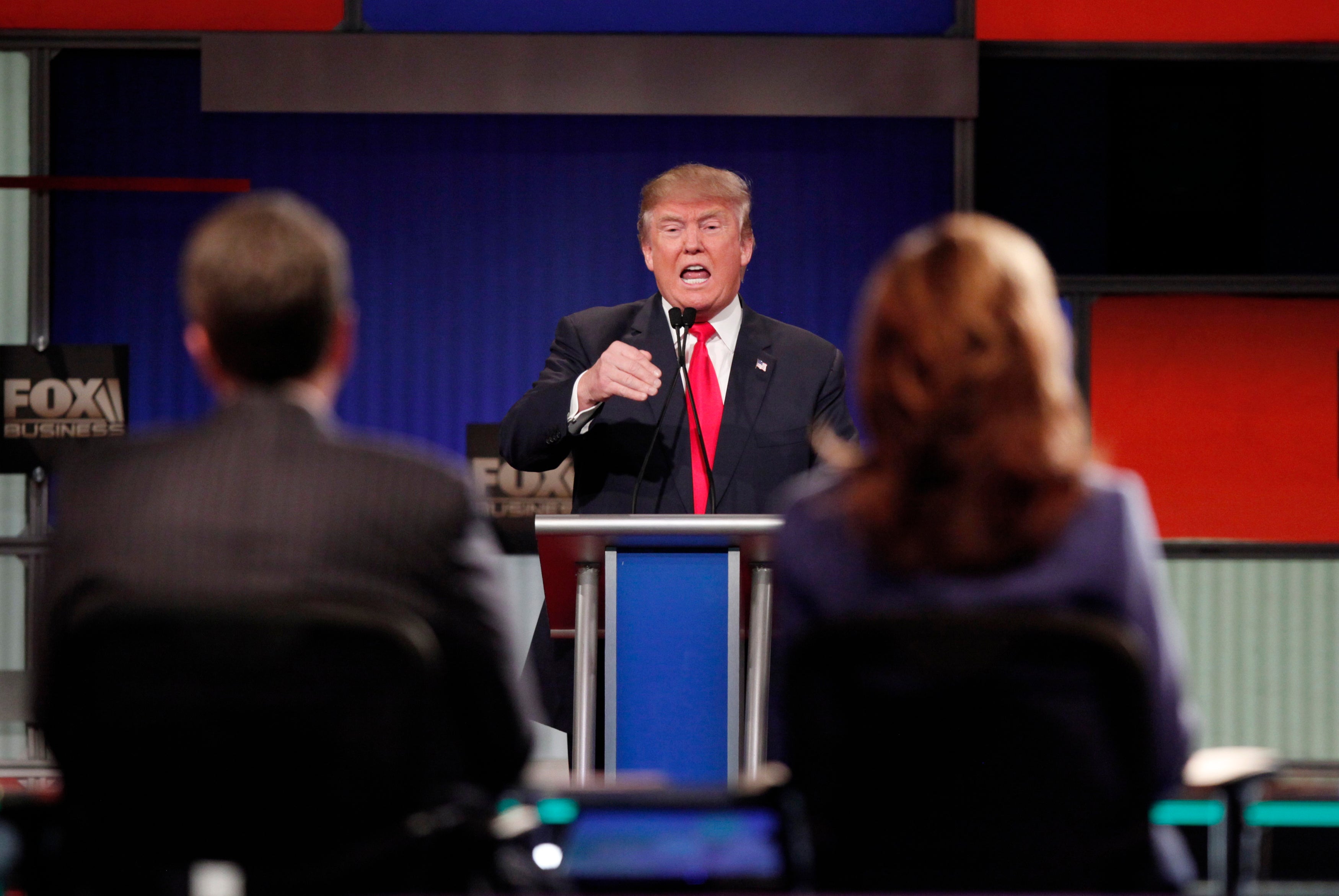 Former Rand Paul supporter to back Donald Trump with new super PAC
Despite Donald Trump's self-proclaimed aversion to big money donors to his campaign, the Republican presidential candidate will soon be getting the backing of one major GOP contributor via a newly formed super PAC.
According to Politico, William Doddridge, CEO of the Jewelry Exchange, recently shifted his allegiances from Kentucky Sen. Rand Paul to launch TrumPAC, an organization dedicated to Trump's election to the White House but unaffiliated with the billionaire's official campaign.
"Trump's business acumen sets him apart from the field and is exactly what we need in the Oval Office. I have talked to so many friends and colleagues who want to get involved supporting Donald Trump, and TrumPAC is a great way for them to do just that," Doddridge said in a statement. "I'm proud to work with our grassroots leaders to support this movement."
Amy Kremer, a co-founder who will also serve as TrumPAC's spokeswoman, told Politico that the group had already raised a six-figure amount in donations. with the first primary nominating contests right around the corner, the super PAC plans to air TV ads and engage in other voter activities.
Doddridge has given over $300,000 to Republican candidates and groups since 2000. This election cycle alone, Doddridge -- whose net worth totals around $250 million, according to federal filings -- had provided Rand Paul and his supporters with more than $20,000.
In the past, Trump has disavowed other super PACs, including nine unauthorized groups that the businessman had asked to return all their funds.
Thanks for reading CBS NEWS.
Create your free account or log in
for more features.