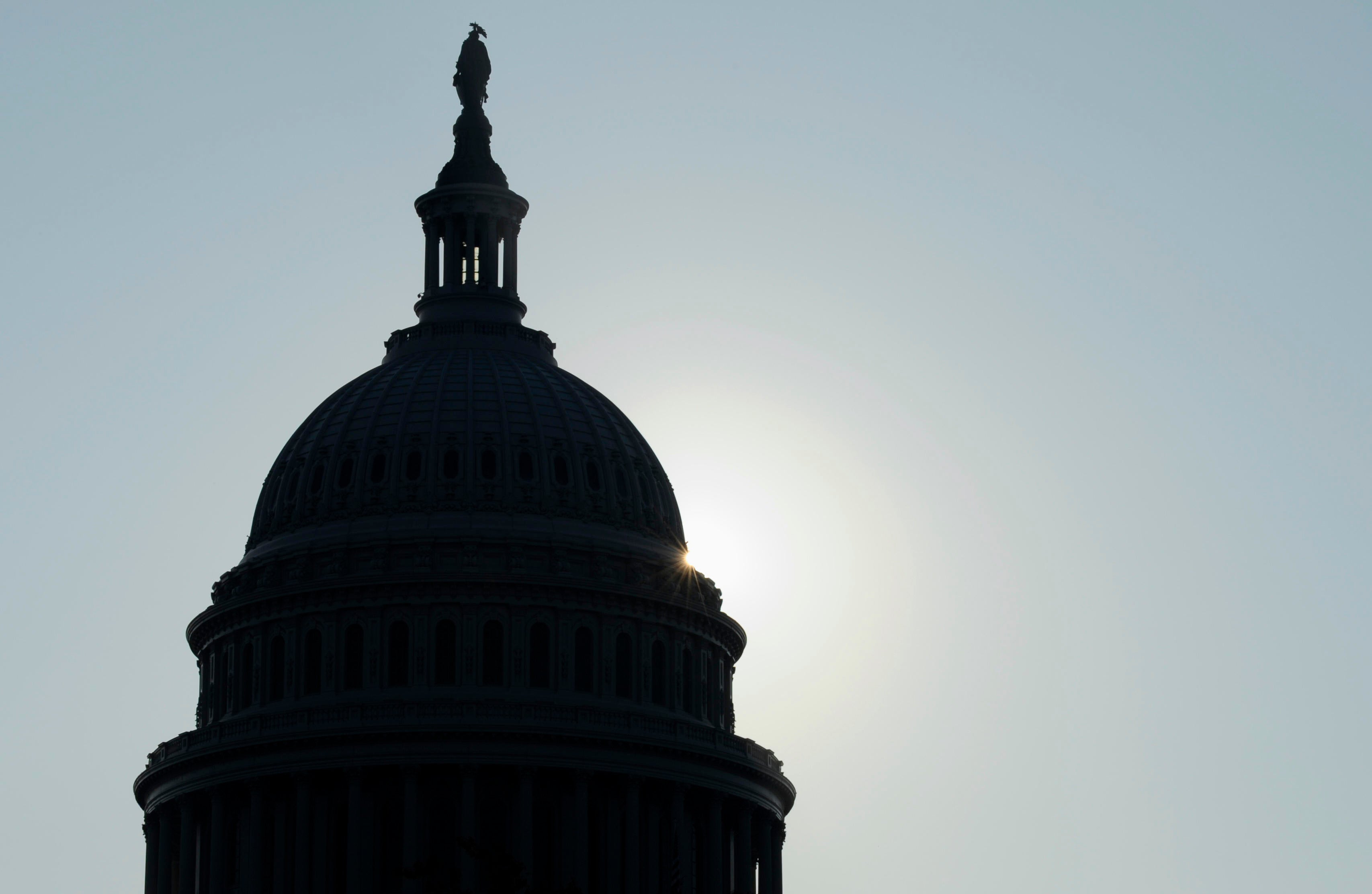 Which Republicans are open to banning bump stocks, a device used by the Las Vegas shooter?
A growing number of congressional Republicans have expressed that they're open to investigating the legality or even banning bump stocks -- the devices the Las Vegas shooter used to modify his semi-automatic weapons so they fired with the rapidity of automatic weapons.
Since the mid-1980s, machine guns that fire multiple shots with one pull of the trigger have been illegal but bump stocks are currently legal. Using this attachment, the stock of the gun rebounds after the recoil from the bullet leaving the barrel. The rebound, caused by air pressure from a gap in the stock sends the gun forward into the shooter's stationary finger, which unleashes a volley of shots. The gun keeps firing as long as the trigger is depressed and there's ammunition in the magazine.
Las Vegas shooter Stephen Paddock had a dozen of these in his hotel suite Sunday, enabling him to shoot more than 500 people at a country music festival. He killed 59 people and wounded more than 500.
While Republicans, including President Trump, have dismissed the idea of tightening gun laws and have stressed that it's not the time to politicize Sunday's tragedy, some say they want to look into bump stocks and potentially place restrictions on them.
Ohio Gov. John Kasich was asked on "CBS This Morning" on Thursday if he would support outlawing bump stock devices and he replied, "Oh, yeah of course."
SENATE
Sen. John Cornyn: He told Texas reporters on a conference call Oct. 4 that he'd like to have the Senate Judiciary Committee hold a hearing that focuses on the bump stock, according to the Dallas Morning News.
Sen. Jeff Flake, R-Arizona: He was at the Alexandria baseball shooting in June. He told Fox News' "Fox and Friends" on Oct. 5: "There are going to be some hearings. We are going to learn more in the coming weeks and months about this technology being able to mechanically increase the rate of fire through a 'bump stock' or a crank. I understand there are other methods as well."
Sen. Lindsey Graham, R-South Carolina: "I'm not an expert on bump stocks, [but] all things that make America safer and don't infringe on the Second Amendment, count me in," he said Oct. 4.
Sen. James Lankford, R-Oklahoma: May be open to regulating bump stocks, he told CBSN Oct. 4.
Sen. John Thune, R-South Dakota: "That's something I think we'll take a look at," Thune told reporters Tuesday when asked about the bump stocks and semi-automatic weapons being illegally converted to fire fully automatic.
HOUSE
Rep. Vern Buchanan, R-Florida: "Bump stocks generating automatic rates of fire should face the same restrictions as automatic weapons," he said in a tweet.
Rep. Tom Cole, R-Oklahoma: He said on MSNBC Oct. 4 that lawmakers should look at bump stocks.
Rep. Carlos Curbelo, R-Florida: He's working on legislation to ban bump stocks.
Rep. Lynn Jenkins, R-Kansas: "While I support the 2nd Amendment, I believe we should close the regulatory loophole that allows bump stocks and other devices like it," she tweeted Oct. 5.
Rep. Peter King, R-New York: He told cameras Oct. 4 as he left an all-member FISA briefing that he's inclined to support a ban on bump stocks but he needs to learn more about the issue first.
Reps. Adam Kinzinger, R-Illinois, Mike Gallagher, R-Wisconsin, and Martha McSally, R-Arizona: In a letter to the Bureau of Alcohol, Tobacco, Firearms and Explosives (ATF), they wrote: "The ATF must re-evaluate these devices, and it is my hope that they conclude these mechanisms violate the spirit, if not the letter, of the law. In the meantime, my colleagues and I will consider legislative options, because these fully-automatic simulator devices have no place in civil society."
Rep. Mark Meadows, R-North Carolina: The Freedom Caucus chairman wrote in the Wall Street Journal Oct. 4: "I own probably more guns than most members of Congress and that was the first time I'd ever heard of a bump stock," he said. "There is a prohibition against automatic weapons…anything that would try to make it an automatic weapon would need greater scrutiny, let's put it that way."
Speaker Paul Ryan, R-Wisconsin: "I didn't even know what they were until this week, and I'm an avid sportsman," he told MSNBC's Hugh Hewitt Oct. 5. "I think we're quickly coming up to speed with what this is. Fully automatic weapons have been banned for a long time. Apparently this allows you to take a semiautomatic and turn it into a full automatic, so clearly that's something we need to look into."
Rep. Kevin Yoder, R-Kansas: "As the details of the shooting in Las Vegas have become clearer, it's evident that action must be taken with regard to bump stocks," he said in a statement posted on Twitter.
CBS News' Catherine Reynolds and Walt Cronkite contributed to this report.
Thanks for reading CBS NEWS.
Create your free account or log in
for more features.