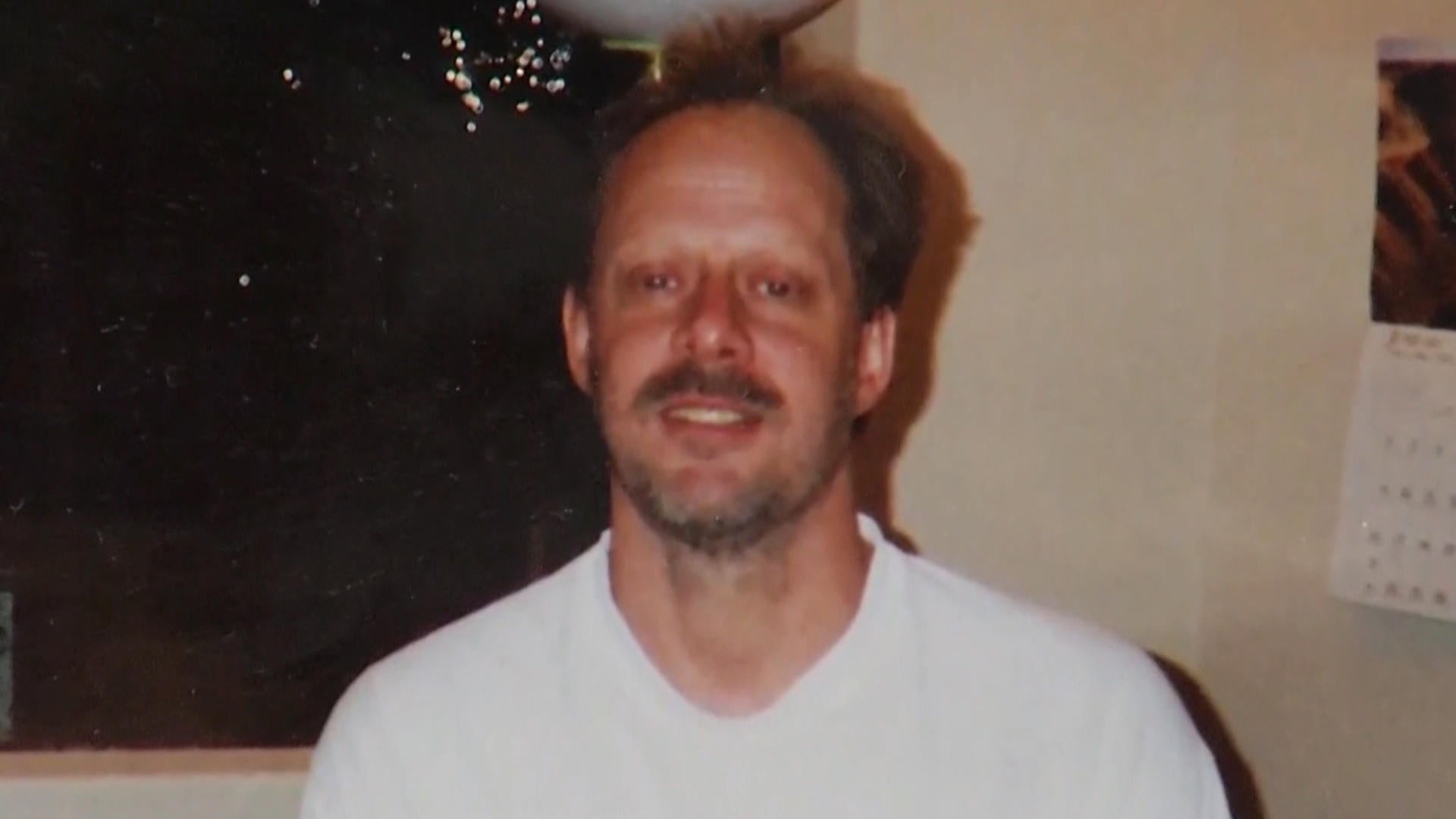 Stephen Paddock: Motive of Las Vegas gunman may lie in his gambling habits
LAS VEGAS -- Authorities trying to piece together the final days before Stephen Paddock unleashed his arsenal of powerful firearms on country music fans on the Las Vegas Strip have at least one potential trove of information: his gambling habits.
Nevada gambling regulators say they're sorting through documents for clues about him and his girlfriend, Marilou Danley. Those can include suspicious transaction or currency reports, as well as information from a player's rewards card, which the casinos use to track their gambling and offer perks.
Paddock's brother has described the gunman as a high-stakes video poker player who was routinely comped rooms, meals and drinks at casinos.
"He was a substantial gambler. It was a job to him," Eric Paddock said.
Paddock said that his brother wasn't insane or crazy, and described him as a highly "intelligent" and "successful" person.
He said it was fun to be friends with his brother because "he was a rich guy" who hung out in casino hotels but didn't have a lot of friends. He called him an independently wealthy man who basically gambled for a living.
A person who has seen Mandalay Bay hotel records that have been turned over to investigators said Wednesday they show Paddock was given his room on the 32nd floor for free because he was a good customer who wagered tens of thousands of dollars each time he visited. The individual was not authorized to speak publicly and disclosed the information to The Associated Press on condition of anonymity.
A.G. Burnett, the head of Nevada's Gaming Control Board, said investigators are looking for enforcement actions, for any disputes Paddock may have had as a casino patron and at any federally required currency reports of transactions he made greater than $10,000.
Paddock didn't' leave a suicide note, Clark County Sheriff Joseph Lombardo says.
"While we have already spoken to many people who have contacted with Stephen Paddock at hotels and places he frequented, we still have more interviews to conduct," Lombardo said.
Lombardo said the evolving profile of Paddock is one of someone he "would call disturbed and dangerous."
The massacre has brought new attention to the world of high-limit video poker and casino comps where high-rollers are given all sorts of free items to keep them gambling. The biggest gamblers - often known as whales - can get such perks as chartered planes, butlers and free lodging at a $35,000-a-night villa.
Paddock's brother said he wasn't at that level, but he gambled enough that he got free rooms, poolside cabanas and high-end sushi meals exceeding $1,000.
"He won cars and $250,000 checks and all this stuff from the hotel," Eric Paddock said.
Video poker machines are a mainstay at casinos around Nevada, with most of the machines placed in bars where gamblers can play poker from their bar stools for 25 cents a hand. They look similar to slot machines.
Paddock favored the high-dollar variety version of the game, whose machines are separate from the main video poker and slot areas. Players like Paddock use strategies that can minimize the house winnings and in some cases gain a minuscule mathematical advantage.
Michael Shackleford, who runs a gambling strategy website called The Wizard of Odds, said based on what is known of Paddock's life, the gunman seems to have been what the casinos refer to as a "premium mass" player - one who bets in higher amounts, with a better understanding of the game than the typical player.
Premium mass players pay close attention to the odds in the game they're playing and the payout, and they typically need access to a lot of money because they may have long dry spells where they lose exorbitant amounts.
Eventually, Shackleford said, if players stay true to a perfect strategy - one designed to maximize their performance over the long haul, such as by getting rid of potentially decent cards like low pairs to increase chances of a big-payout royal flush - their luck will turn, based on statistics, and they'll break even or come close to it. When you add in the freebies from the casino, the player can come out ahead.
"Vegas is full of people that are basically just gambling for free," Shackleford said. "I think the shooter was one of these people who was basically milking the system, getting free vacations."
Why do the casinos have games where the players can come out ahead?
"It's because there are so many bad players," Shackleford said. "For every skilled player, there are probably 100 lousy players. They subsidize the skilled players."
The stress of having so much on the line isn't for everyone, he said.
"In any form of gambling, you need a strong stomach and you need to have a very cool head about the ups and down," he said. "If this guy was a millionaire, it's quite possible he was not bothered by the ups and down. He probably had steel nerves and was a difficult person to move emotionally."
It's unknown how much he wagered, but he apparently had been wagering more than $10,000 a day in some cases.
Authorities have said Paddock used Danley's loyalty rewards card with MGM Resorts International. The tiered program allows players to accumulate credits and get perks such as bonuses on points earned playing slots, priority hotel check-in and - for those who belong to the highest and by-invitation-only level - limousine service to and from the airport.
"(The casinos) know whether he lost money because he never would have gambled for a second without putting the card in," Eric Paddock said.
Thanks for reading CBS NEWS.
Create your free account or log in
for more features.