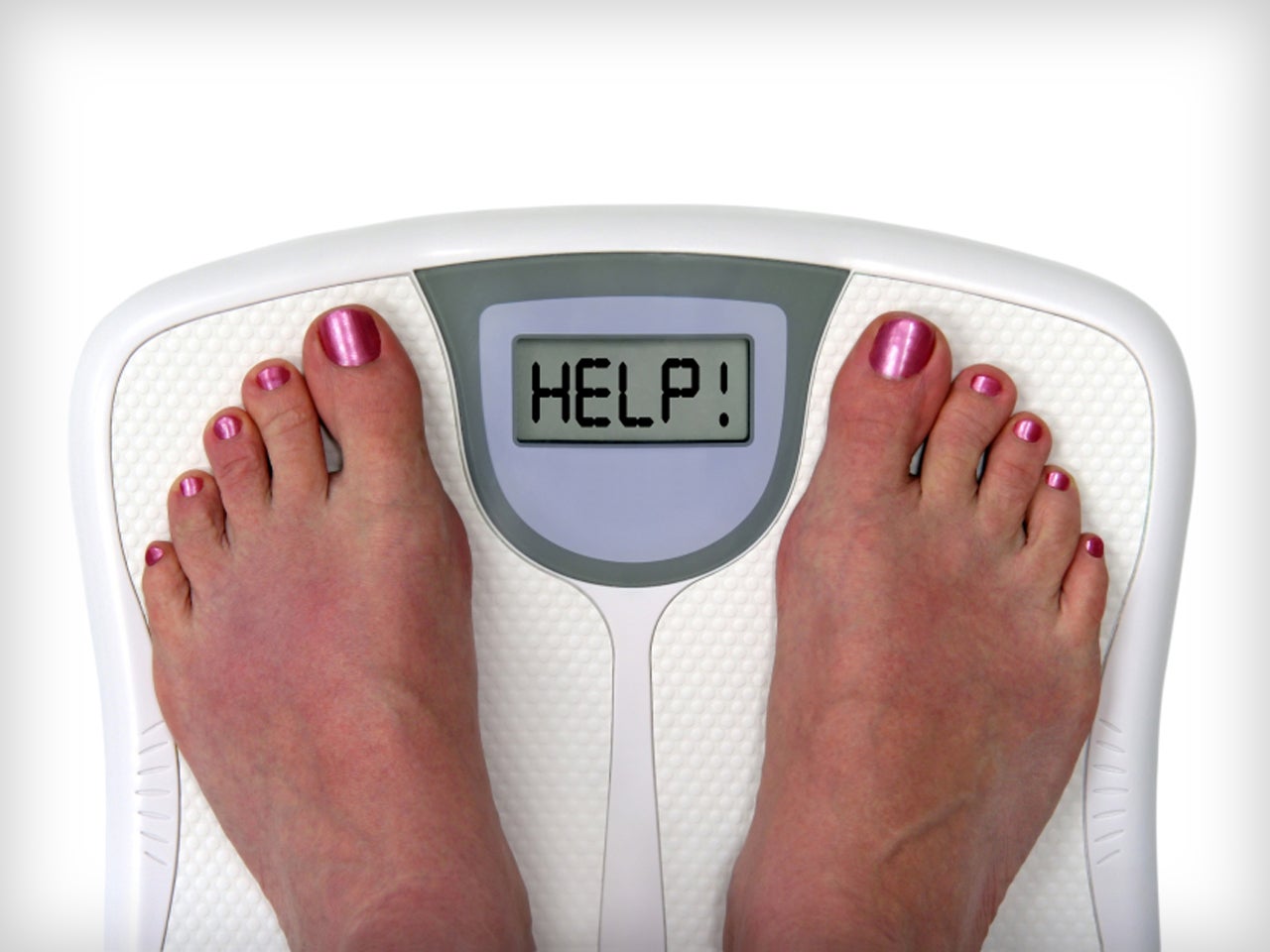 Weight-loss surgery may lead to a healthier heart
A review of almost 20,000 patients who have had weight-loss surgery has revealed that the procedure also reduced several risk factors for cardiovascular disease and improved the structure and function of the heart.
"Obesity is very bad for the heart," co-author Dr. Phil Schauer, director of the Bariatric & Metabolic Institute at the Cleveland Clinic, told CBSNews.com. "It's not just a cosmetic issue. It has very serious effects on heart disease as well as other metabolic disease such as hypertension, elevated cholesterol and diabetes."
More than one-third of the U.S. adult population is obese, according to the Centers for Disease Control and Prevention, and the World Health Organization reports about 2.8 million adults die each year from being overweight or obese.
"It's probably our biggest public health problem," Schauer admitted.
Weight-loss surgery, known as bariatric or metabolic surgery, refers to a series of procedures to help limit the amount of food you take in. It usually is reserved for people who are severely obese, meaning they have a BMI -- a ratio that takes into account height and weight -- over 35. Typically, it includes men who are 100 pounds or more overweight from normal ranges and women who are at least 80 pounds overweight. Procedures include gastric bypass surgery, gastric banding, sleeve gastronomy and bilio-pancreatic diversion surgery.
But, Schauer said studies like his show the benefits of weight loss on other areas of health may change the criteria in the future. He said that the International Diabetes Federation had recommended lowering the BMI criteria to 30 for bariatric surgery -- which on average means the person is 20 to 30 pounds overweight -- if the patients have Type 2 diabetes, especially if it cannot be controlled with medical therapy.
For the review, which was published online on Oct. 17 in Heart, researchers looked at 73 weight-loss surgery and cardiovascular risk-factor studies. Seventy-five percent of the patients were women, and the average age was 41. On average, patients lost about 54 percent of the extra weight they had after having the procedures done.
Before their surgery, around 44 percent of the patients had hypertension, 24 percent had diabetes and approximately 44 percent had high cholesterol.
About five years after surgery, 63 percent of patients saw their hypertension improve, 73 percent had improved their diabetes and 65 percent had lower cholesterol.
Another 18 studies including an additional 713 subjects and showed that those who underwent bariatric surgery had a significant decline in left ventricular mass, or thickness of the heart muscle considered to be a risk factor for heart failure. Diastolic function, or heart function at relaxation, also improved after the procedures. The time between the closing of the aortic valve and opening of the mitral valve -- isovolumic relaxation time -- improved from 84 to 72.9 milliseconds. This time is normally one of the most common diastolic problems in obese individuals.
The review did not consider which kind of weight-loss surgery the patient had undergone, and the studies had different ways of measuring improvements for their patients. Some had a long period of no contact before resuming recording statistics on the subject.
Schauer points out that there are some risks for surgery, which including infections, hernias and blood clots.
Bariatric surgery patients may also be at a higher risk for alcohol abuse in years following surgery, recent research suggests.
In general, Schauer said that if people can lose weight without going under the knife can be a good thing. On average, people can only lose 10 to 12 pounds on their own.
"Losing weight is important to improving your heart health and mechanisms to lose weight such as diet and exercise can be really helpful, but for people who are really struggling with their weight and have severe obesity should really think about a surgical option," he said.
Schauer said that the mortality rate of weight-loss surgery is low, typically around 0.1 to 0.2 percent, with a 5 to 10 percent risk of complications. In comparison, coronary bypass surgery carries a mortality rate of 2 to 3 percent, he said. The American Heart Association added in a statement in March that the benefits of weight loss surgery often outweigh the risks involved.
But some doctors feel that surgery should really be the last option.
"Bariatric surgery does have a role to play in obesity management, but we should explore every other option before we resort to surgery," Robert Houtman, director of the Obesity Management Association, said in a statement to Bloomberg Businessweek.
Thanks for reading CBS NEWS.
Create your free account or log in
for more features.