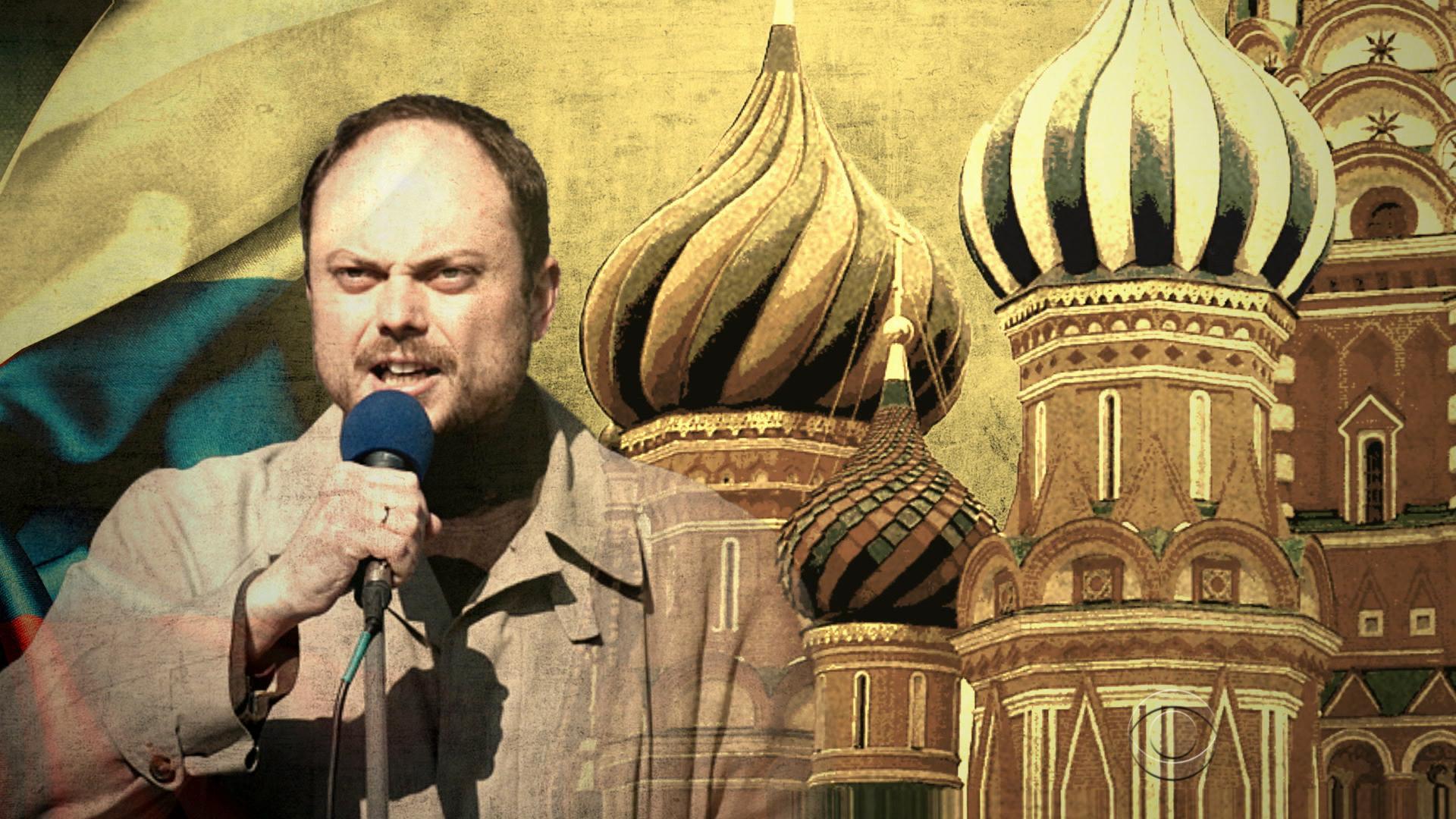 Putin critic fighting for his life with mysterious illness
MOSCOW -- When President Trump speaks of Russia, he talks of wanting better relations, but a prominent opponent of Russian President Vladimir Putin is fighting for his life. For the second time in two years, he was overcome by a sudden illness.
"Those who oppose Vladimir Putin's regime, risk not only their well-being and their freedom -- they also risk their lives," said Vladimir Kara-Murza eight months ago. Now he lies seriously ill in Moscow's Yudin hospital.
His wife thinks he's been poisoned -- as he was in 2015. The victim, he said, of an assassination attempt by his political enemies.
"I've no doubt this was a deliberate poisoning intended to kill," Kara-Murza has said.
In 2012 - still very much alive - Kara-Murza helped organize landmark anti-Putin demonstration in Moscow in spite of the risks. Three years later, he was mourning his friend and opposition ally Boris Nemtsov who was gunned down near the Kremlin.
For anyone in the Russian opposition, the news of Kara-Murza's illness recalls the agonizing death of Alexander Litvinenko, who drank tea in London laced with polonium. The British government concluded he Russia's security services had done it -- and Putin knew.
Over the weekend, Bill O'Reilly challenged President Donald Trump for his support of Putin.
"Putin is a killer," O'Reilly said.
"We got a lot of killers. What you think our country is so innocent?" Mr. Trump said in response.
Speaking next to a portrait of Vladimir Kara-Murza, Sen. John McCain on Tuesday answered that question.
"I repeat there is no moral equivalence between that butcher and thug and KGB colonel and the United States of America," McCain said.
As recently as last month, during secretary of state Rex Tillerson's confirmation hearing, Kara-Murza appealed directly to the U.S. government, asking for its support in promoting democracy and the rule of law in Russia.
Thanks for reading CBS NEWS.
Create your free account or log in
for more features.