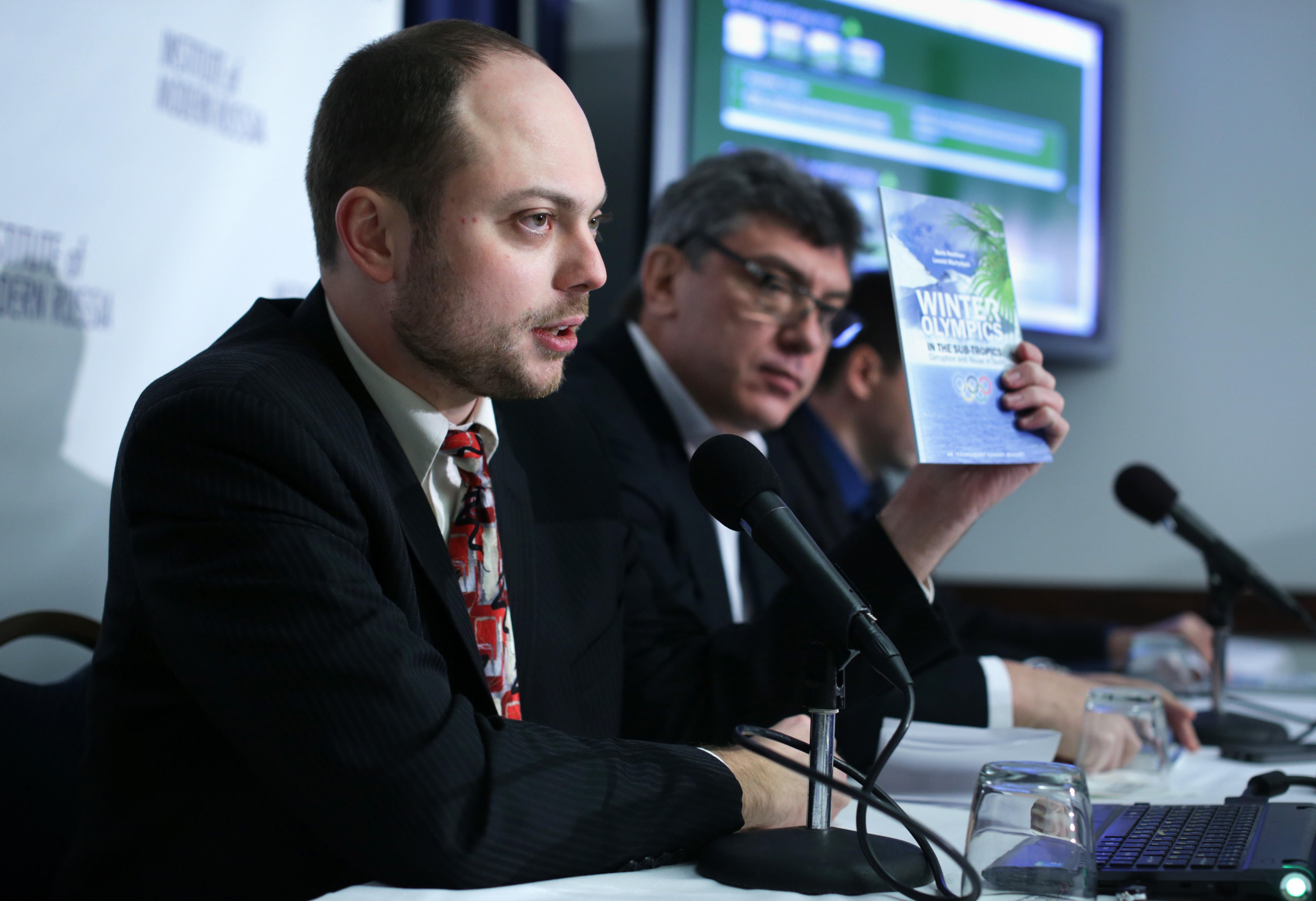 Russian activist, likely poisoned before, hospitalized again
MOSCOW -- A private foundation says one of its employees, a prominent Russian opposition activist, has been hospitalized after a sudden illness reminiscent of a poisoning he suffered two years earlier.
Open Russia, run by exiled Kremlin critic Mikhail Khodorkovsky, said in a statement on Thursday that Vladimir Kara-Murza was hospitalized earlier in the day after becoming ill.
Kara-Murza, a journalist and a close associate of the murdered opposition leader Boris Nemtsov, nearly died when he suffered sudden kidney failure in May 2015.
No cause for that illness has been determined but Kara-Murza underwent tests showing he had ingested a poisonous substance.
In light of the fatal poisoning of defector Alexander Litvinenko and the mysterious deaths of other Russian opposition figures, some worried that Kara-Murza could have been deliberately poisoned.
Kara-Murza's wife and friends have told Russian media that the symptoms he is currently experiencing are very similar to those he suffered in 2015. They say he is still conscious, but his condition is very bad.
Friends believe his current illness is connected with his work as coordinator of "Open Russia," and as the organizer of the nationwide screening of a movie about Nemtsov.
Nemtsov, the leader of an opposition political party and an outspoken Kremlin critic, was gunned down in the heart of Moscow almost two years ago. Five people were arrested over the killing, but only one confessed to the murder -- and human rights activists said the confession was the result of torture in custody.
A British judge said last year that an independent investigation had concluded Russian President Vladimir Putin likely ordered the assassination of Litvinenko in a London hotel.
Thanks for reading CBS NEWS.
Create your free account or log in
for more features.