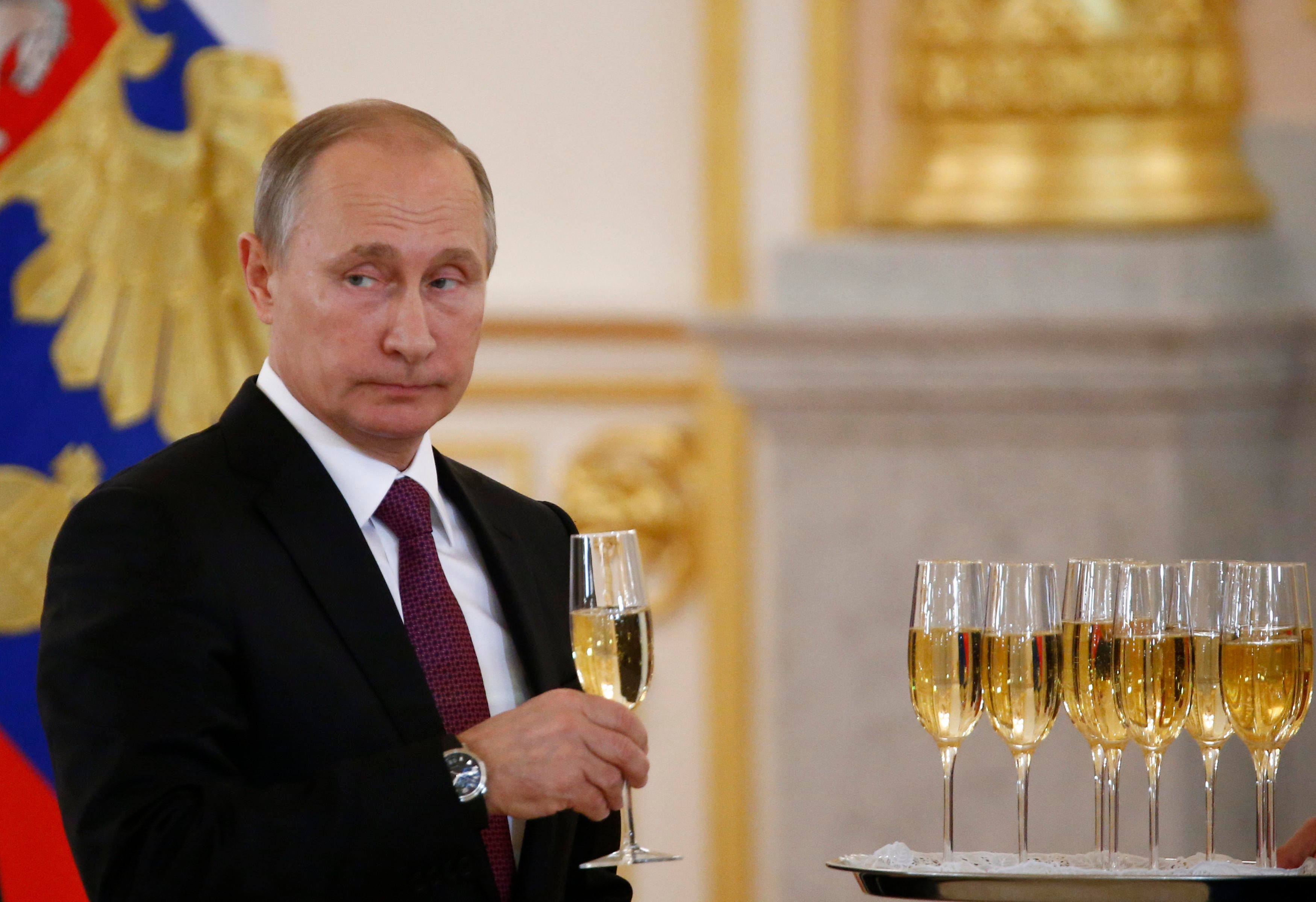 Putin "weaponizing misinformation" to undermine West, U.K. warns
LONDON -- "Russia is clearly testing NATO and the West," Britain's defense minister warned Thursday night. "It is seeking to expand its sphere of influence, destabilize countries and weaken the alliance."
Michael Fallon said Vladimir Putin had sought, since the fall of the Soviet Union, to compete against the West, using deliberate misinformation and hacking to undermine Western governments and bolster populist sentiment.
"We see a country that, in weaponizing misinformation, has created what we might now see as the post-truth age," said Fallon.
The U.S. government -- including President Trump, who resisted the allegations for weeks -- has concluded that Russia did hack Democratic Party institutions in the run-up to the November elections.
An intelligence assessment presented to Congress concluded that President Vladimir Putin likely approved the meddling in Western democracy himself.
Mr. Trump has denied claims that Russian hacking and "fake news" dissemination helped his campaign directly or indirectly, however, insisting he has no links with Moscow.
U.S. intelligence officials have told CBS News they believe Russian security services may have compromising material on the new U.S. leader, but they have not provided any details, and both the Kremlin and the Trump administration have repeatedly dismissed that claim as "fake news" themselves.
Now European leaders, heading into national elections of their own amid a surge in support for far-right, anti-immigration parties, are reportedly being targeted by the same Russian propaganda and misinformation tactics.
An unnamed source close to a European Union task force on the topic told German magazine Der Spiegel late last month that the EU was devoting more resources to countering the Russian efforts.
"There is an enormous, far-reaching, at least partly organized, disinformation campaign against the EU, its politicians and its principles," the source told Der Spiegel, noting that German leader Angela Merkel was one of the leaders being targeted the most with "fake news."
"Part of our response is for NATO and the West to do more to tackle the false reality promoted through Soviet-style misinformation," Fallon said.
"Whatever else we do on deterrence and dialogue, we must counter Putin's Pravda with a faster truth."
Thanks for reading CBS NEWS.
Create your free account or log in
for more features.