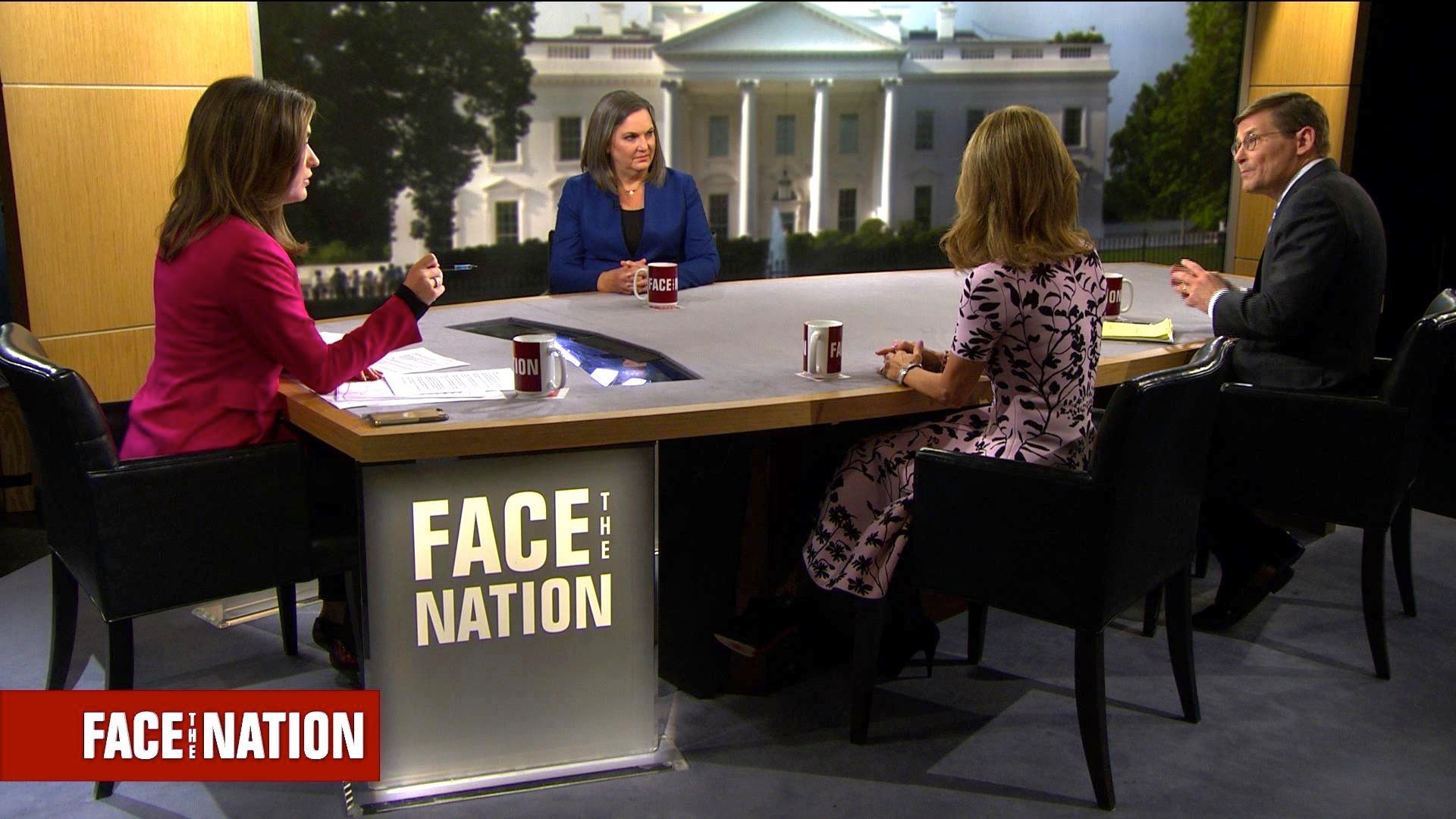 Victoria Nuland says Obama State Dept. informed FBI of reporting from Steele dossier
Former State Department official Victoria Nuland told CBS News' "Face the Nation" that the dossier compiled by former British spy Christopher Steele was brought to the State Department's attention in July of 2016, which then shared the information with the FBI. Nuland's new details concerning the dossier comes on the heels of the release of a newly declassified memo crafted by House Intelligence Committee Chairman Rep. Devin Nunes, R-Calif., Rep Trey Gowdy, R-South Carolina, and two staff investigators.
"He [Steele] passed two to four pages of short points of what he was finding, and our immediate reaction to that was, 'This is not in our purview,'" said Nuland, who served as assistant secretary of state for European and Eurasian affairs during the Obama administration. "'This needs to go to the FBI, if there is any concern here that one candidate or the election as a whole might be influenced by the Russian federation. That's something for the FBI to investigate.'"
She added, "our reaction when we saw this [was,] it's not our -- we can't evaluate this. And frankly, if every member of the campaign who the Russians tried to approach and tried to influence had gone to the FBI as well in real time, we might not be in the mess we're in today."
The memo released Friday detailed the application and use of surveillance warrants under the Foreign Intelligence Surveillance Act (FISA) on former Trump campaign aide Carter Page. The memo claims federal investigators failed to disclose Steele's connections to the Democratic National Committee and the Hillary Clinton campaign when applying for the FISA warrant.
National security experts Michael Morell and Fran Townsend agreed that the release of the memo creates a "lack of trust" of members of the FBI, while also undermining the credibility of the bureau in the public's eye.
"Government agencies are not going to want to share sensitive information with Congress if they believe that Congress can release it on their own without going through the redaction process," said Morell.
Morell, a former acting CIA director and CBS News senior national security contributor, added, "What happened here underscores the partisanship and the dysfunction of a very important committee in Congress, and that does not serve Congress well, it doesn't serve the intelligence community, and it doesn't serve the country well."
Townsend, former homeland security adviser to President George W. Bush, agreed, saying, "You may disagree, as Trey Gowdy says, with a particular decision Rod Rosenstein or Andrew McCabe made. But these are thousands of people who have devoted decades to public service, to protecting us from this sort of influence to investigating it, and there are multiple legal checks."
Meanwhile, Nuland also responded to claims made by Gowdy on "Face the Nation" that there would be a second phase of House Intelligence Committee Chairman Devin Nunes' investigation into Russian interference. Nunes told Fox News on Friday that the committee has "concerns with a certain aspect of State Department involvement and have serious concerns about it."
"What Chairman Nunes meant is there's another aspect to the investigation. But if there's a second memo, I don't know about it," Gowdy said.
Nuland responded to Gowdy's claims, saying she didn't know what the congressman was referring to but looked "forward to hearing what he's talking about."
Thanks for reading CBS NEWS.
Create your free account or log in
for more features.