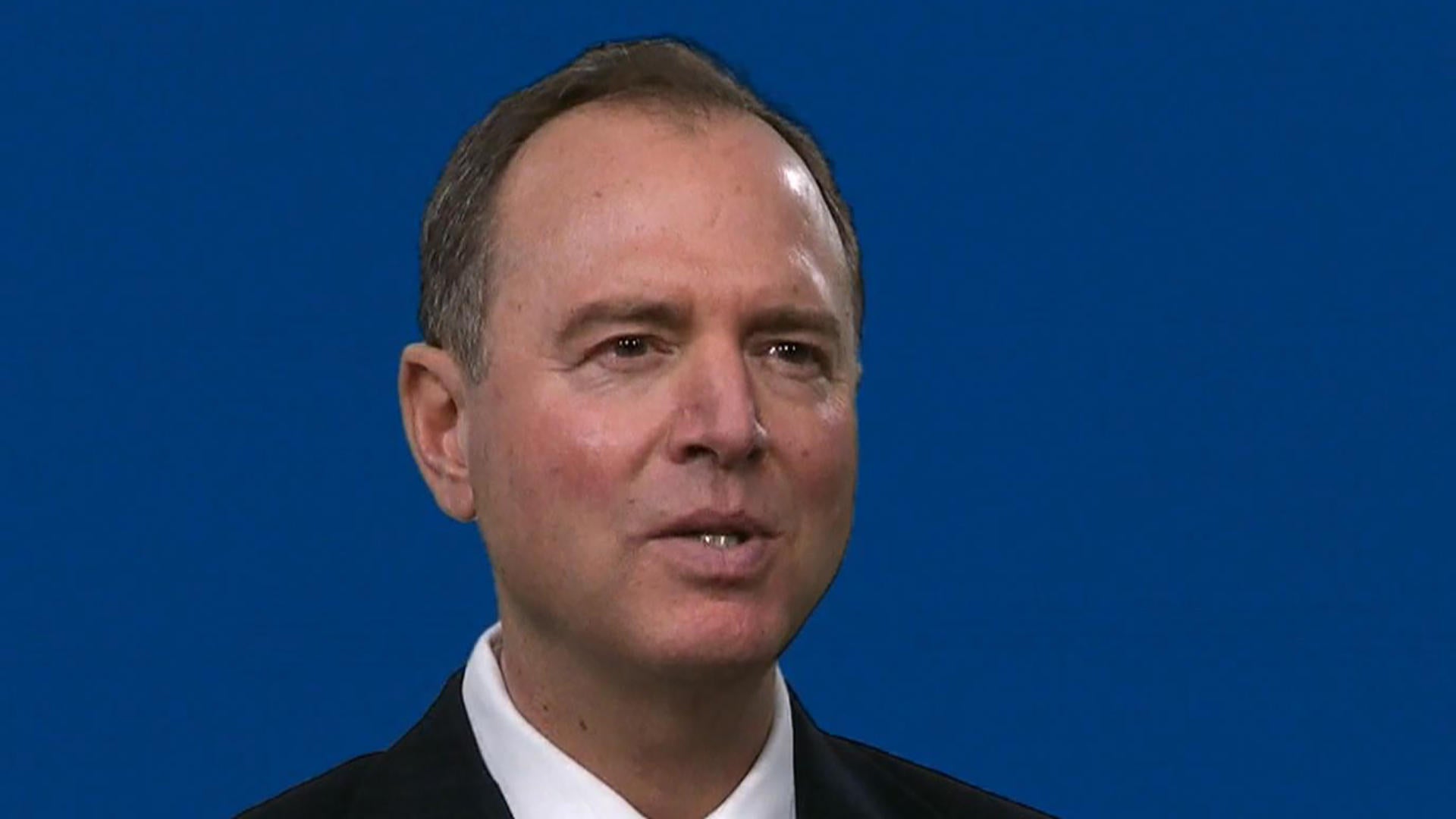 Rep. Adam Schiff says Nunes memo doesn't "vindicate" Trump
Rep. Adam Schiff of California, the top Democrat on the House Intelligence Committee, is disputing President Trump's assessment that the release of a classified memo has vindicated him in the Russia investigation. He also suggested that the release of the memo was a coordinated effort between the White House and Rep. Devin Nunes, the committee's chairman.
Schiff told ABC's "This Week" on Sunday that the memo indicates "the investigation didn't begin with Carter Page, it actually began with George Papadopoulos, someone who was a foreign policy advisor for candidate Trump and someone who was meeting secretly with the Russians and talking about the stolen Clinton emails." The memo says the counterintelligence investigation into Russian interference in the 2016 elections was opened because of suspicions surrounding Papadopoulos.
"Even this very flawed memo demonstrates what the origin of the investigation was and that origin involved the issue of collusion," Schiff said.
Schiff's reaction comes after President Trump said on Twitter Saturday morning that the memo Republicans released Friday "totally vindicates" him in the Russia investigation.
Responding on Twitter to the memo for the first time since its release Friday, Mr. Trump said "their [sic] was no Collusion and there was no Obstruction," repeating his line that the memo and its surrounding circumstances are an "American disgrace!"
The president's reaction seems to substantiate Democrats' protests that the release of the memo would be used to undermine the credibility of the Russia probe. Democrats on the House Intelligence Committee said in a statement Friday they feared the memo's release would serve as a "shameful effort to discredit" the FBI, Justice Department and investigation of Russian election meddling and any ties to the Trump campaign.
Schiff told ABC that Democrats "didn't even get to read the memo until minutes before it was voted out to the House. If they were truly interested in getting to the truth, that's not the process that they would use." He added, "Instead, they used a vehicle that has never been used before in the history of the House to release this very one-sided memorandum."
Asked whether it was possible that Nunes' staff had coordinated with the White House to release the memo's contents, Schiff suggested that was "very possible."
"It looks so much like this earlier effort, which we know what coordinated with the White House by the same chairman, who had said that he would recuse himself, but of course hasn't," said Schiff.
Schiff added that the president's move to release the memo with members of the FBI and DOJ doubting its accuracy "could be evidence of the president's intent to interfere with the investigation."
Thanks for reading CBS NEWS.
Create your free account or log in
for more features.