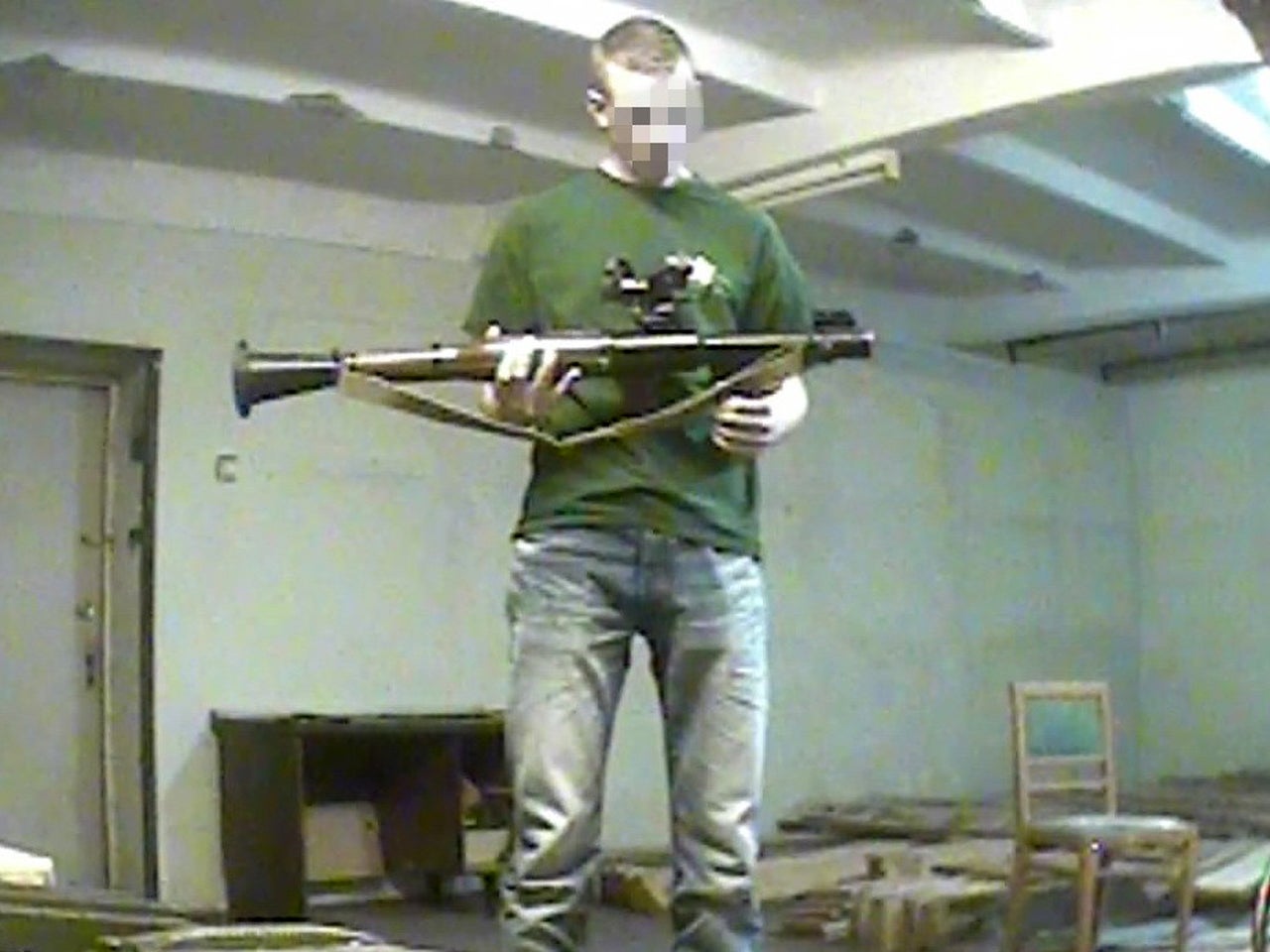 Heavily-armed man busted in alleged plot to attack Euro 2016
MOSCOW -- Ukraine's intelligence agency SBU said on Monday it has thwarted a plot to attack soccer's European Championships in France by arresting a Frenchman who wanted to cross from Ukraine into the European Union armed to the teeth.
The SBU said in a statement it had followed the man since December and allowed him to purchase five machine guns, two rocket propelled grenades and other weapons before he was arrested on the border between Ukraine and Poland last month.
The SBU didn't identify the man but said he was driven by ultra-nationalist views and planned 15 attacks on bridges, railways and other pieces of infrastructure for Euro 2016 that will be held in France.
Extremist attacks are a major concern for French authorities as they prepare to host the month-long tournament at stadiums in the Paris area and eight other cities from Friday through July 10. Islamic State of Iraq and Syria (ISIS) extremists have threatened France during the tournament, but authorities have not confirmed specific dangers.
In the wake of the terrorist attacks by Muslim extremists in recent years in France and Belgium, and with the wars in Iraq, Syrian and Afghanistan fueling an almost unprecedented influx of refugees and migrants to the continent, far-right and Euroskeptic parties have made sweeping gains.
Last month, far-right politicians gained many seats in the European Parliament -- triggering what one prime minister called a political "earthquake" by those who want to slash the powers of the European Union or abolish it altogether.
France is deploying 90,000 security forces for the Euro 2016 tournament, and French President Francois Hollande said Sunday night that the threat of attacks won't stop it from being successful.
Ukrainian authorities released photos of a fair-haired man, with his face blurred, holding various weapons.
The SBU said the French man came up on their radar last year during his stay in eastern Ukraine, and where he was "trying to establish ties with Ukrainian troops under the guise of volunteering."
Ukrainian troops and Russia-backed separatists have fought in the east since April 2014, killing more than 9,400 people. It was not immediately clear which side of the conflict the French man had stayed at.
"The Frenchman spoke negatively about his government's migration policies, the spread of Islam and globalization," the SBU said. "He also said that he wanted to perpetrate acts of terror in protest."
French media reported Monday that investigators raided the man's home in Nant-le-Petit, near the eastern city of Nancy in late May, after his arrest in Ukraine.
The only item of any interest discovered in those raids, however, was reportedly a shirt with an extreme-right wing slogan. CBS Radio News correspondent Elaine Cobbe says the eastern region of France where the man is from has become a hotbed of support for far-right extremists.
The search of the man's home was reportedly carried out by local police, not France's national counter-terrorism police. The Paris prosecutor's office has said no investigation has been opened in France as yet.
Thanks for reading CBS NEWS.
Create your free account or log in
for more features.