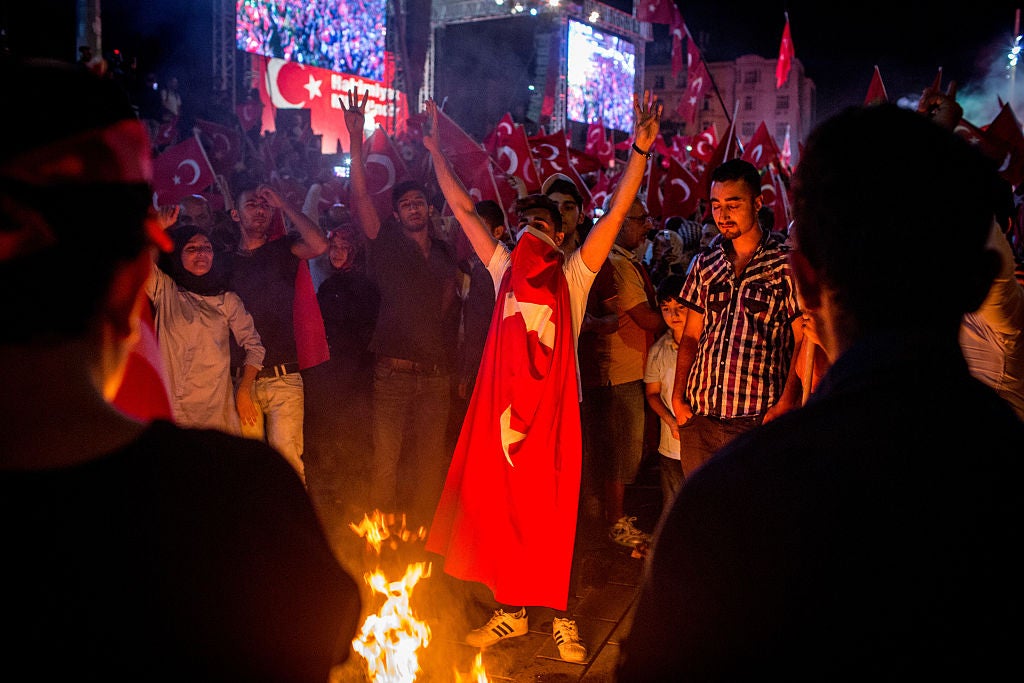 More arrests as Turkish leader tightens the noose
ANKARA, Turkey -- Turkish state media said Thursday that a further 32 judges and two military officers had been detained by authorities during the crackdown on alleged conspirators following last week's failed coup.
The detentions reported by Anadolu news agency come hours after President Recep Tayyip Erdogan declared a three-month state of emergency that is expected to expand the crackdown.
Already, nearly 10,000 people have been arrested while hundreds of schools have been closed. And nearly 60,000 civil service employees have been dismissed from their posts since the failed coup Friday.
CBS News correspondent Holly Williams reports the attempt to seize power by members of Turkey's armed forces was bloody, leaving nearly 300 people dead. But Erdogan and his allies believe they have more enemies, and they are doing their best to root them out. So they've fired more than 15,000 school teachers, demanded resignations from over 1,500 university deans, and suspended around 8,000 police officers -- along with nearly 3,000 judges and prosecutors.
Williams says the scale of crackdown has many Turks worried that they averted a coup only to see their fragile democracy crushed by their elected leader.
To the cheers of supporters, Erdogan has said he wants to restore the death penalty to wield against the plotters.
The Turkish government has laid the blame for the coup on a movement led by U.S.-based Turkish cleric Fethullah Gulen.
Gulen, who was profiled by "60 Minutes" in 2012, has denied any involvement in or knowledge of the attempted coup.
Secretary of State John Kerry reiterated Wednesday that the U.S. government has made it clear to the Turkish government that it must present hard evidence of Gulen's involvement in illegal activities if they want Gulen extradited -- not just accusations and speculation.
Kerry said the Turks' request for an extradition, with whatever evidence they have against Gulen, was believed to be on its way from Ankara. Any formal, legal application for extradition would be handled by the U.S. Justice Department.
The state of emergency in Turkey will allow Erdogan to bypass parliament to pass laws, and to temporarily suspend any rights or freedoms they deem necessary to maintain order. The government says the measures will enable the country to take quicker action against people involved in the failed coup and Deputy Prime Minister Mehmet Simsek insisted the state of emergency would not be used to infringe upon human rights.
Erdogan, who had been accused of autocratic conduct even before this week's tough crackdown, said the state of emergency would counter threats to Turkey.
German Foreign Minister Frank-Walter Steinmeier warned on Thursday, however, that the state of emergency should only last as long as it's "absolutely necessary."
Steinmeier said it was important that "the rule of law, a sense of proportion and commensurability are preserved."
Steinmeier said action should only be taken against those with "a provable involvement in punishable actions" and not "an alleged political attitude."
Thanks for reading CBS NEWS.
Create your free account or log in
for more features.