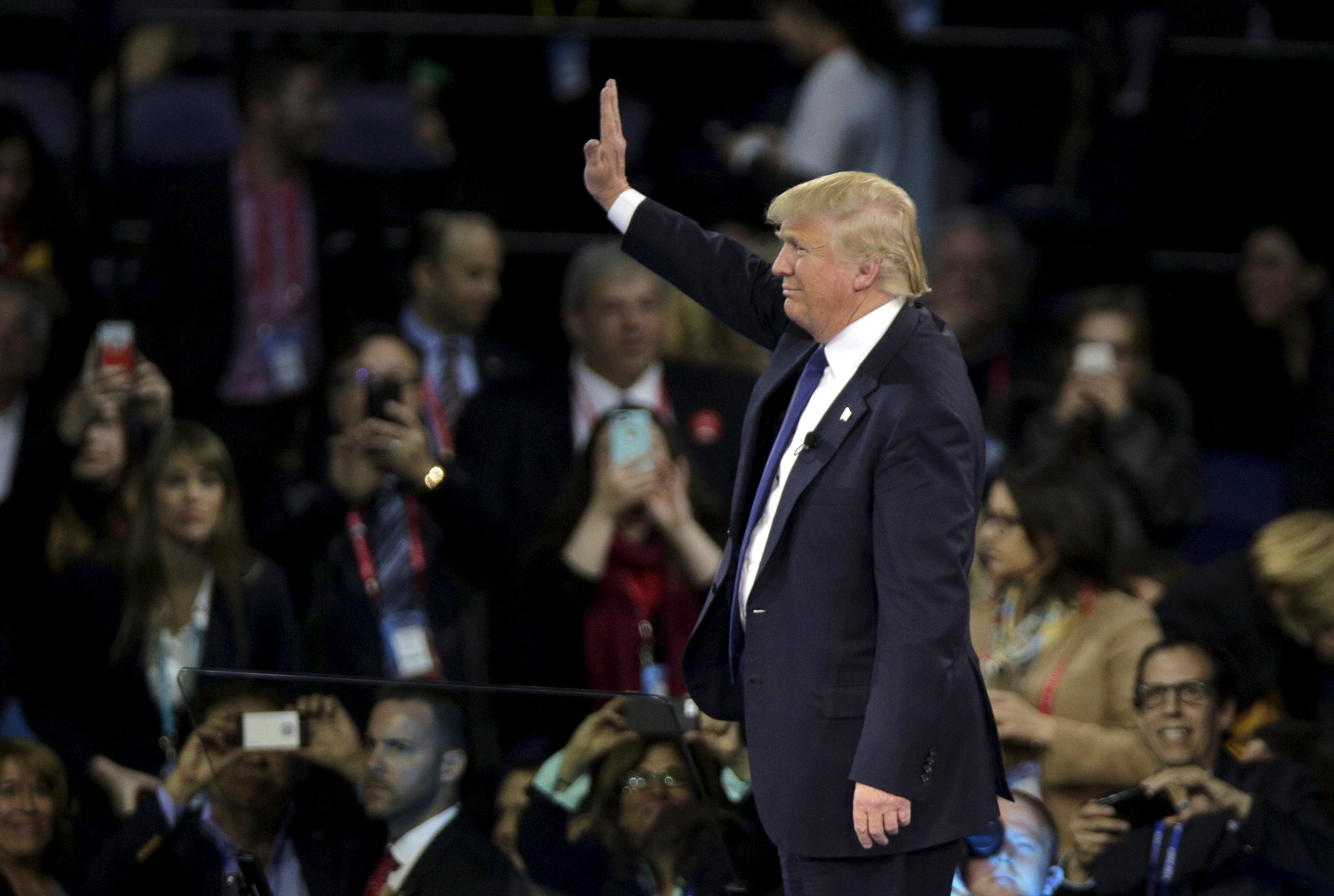 Is Trump reconsidering moving the U.S. Embassy in Israel?
President Trump is still weighing moving the U.S. Embassy in Israel to Jerusalem, according to an interview he gave to an Israeli news outlet.

In the interview published Friday with Israel Hayom, the president was asked how soon he would make a decision on relocating the embassy to the holy city of Jerusalem from Tel Aviv -- a controversial shift that could inflame tensions across the Islamic world.
"I am thinking about the embassy, I am studying the embassy [issue], and we will see what happens," Mr. Trump said. "The embassy is not an easy decision. It has obviously been out there for many, many years, and nobody has wanted to make that decision. I'm thinking about it very seriously, and we will see what happens."
That's a slight softening from the president's original campaign promises about the embassy.
In the spring of last year, then-candidate Trump vowed in a speech to pro-Israel lobbying group the American Israel Public Affairs Committee (AIPAC) that he would make the move during his presidency.
"We will move the American Embassy to the eternal capital of the Jewish people, Jerusalem -- and we will send a clear signal that there is no daylight between America and our most reliable ally, the state of Israel," Mr. Trump said in March.
And in December after his election win, he nominated bankruptcy lawyer David Friedman to serve as the U.S. ambassador to Israel, signaling his intention to follow through with this campaign promise. Friedman, who is an Orthodox Jew, said after his nomination in a statement that he looks forward to having "the U.S. embassy in Israel's eternal capital, Jerusalem." That month, top aide to the president Kellyanne Conway also called the promised relocation a "very big priority" for the next administration.
The interview with Israel Hayom -- a paper owned by casino magnate and Republican mega-donor Sheldon Adelson -- also touched on the issue of Israeli settlements and their effect on the Israeli-Palestinian peace process.
The president seemed to strike a harder line on the construction of more settlements.
"They [settlements] don't help the process, I can say that," Mr. Trump said. "There is so much land left. And every time you take land for settlements, there is less land left. But we are looking at that, and we are looking at some other options we'll see. But no, I am not somebody that believes that going forward with these settlements is a good thing for peace."
Mr. Trump's comments come just days before Israeli Prime Minister Benjamin Netanyahu is expected to visit the White House.
In the weeks since Mr. Trump officially took office, the Israeli government announced the building of more than 5,000 new houses in the occupied West Bank and retroactively legalized thousands of settlement homes on Palestinian land. Netanyahu has also floated the idea of constructing completely new settlements -- the first in years.
Last week, however, the White House issued a statement warning against the continued construction of new settlements.
"We don't believe that the existence of current settlements is an impediment to peace, but I think the construction or expansion of existing settlements beyond the current borders is not going to be helpful moving forward," White House spokesperson Sean Spicer said in a statement.
In the interview with Israel Hayom, however, the president stated he did not want to "condemn" Israel.
"Israel has had a long history of condemnation and difficulty. And I don't want to be condemning Israel," he said. "I understand Israel very well, and I respect Israel a lot, and they have been through a lot. I would like to see peace and beyond that. And I think that peace for Israel would be a good thing for the Israeli people, not just a good thing, a great thing."
Mr. Trump is expected to meet with Netanyahu in Washington Wednesday.
Thanks for reading CBS NEWS.
Create your free account or log in
for more features.