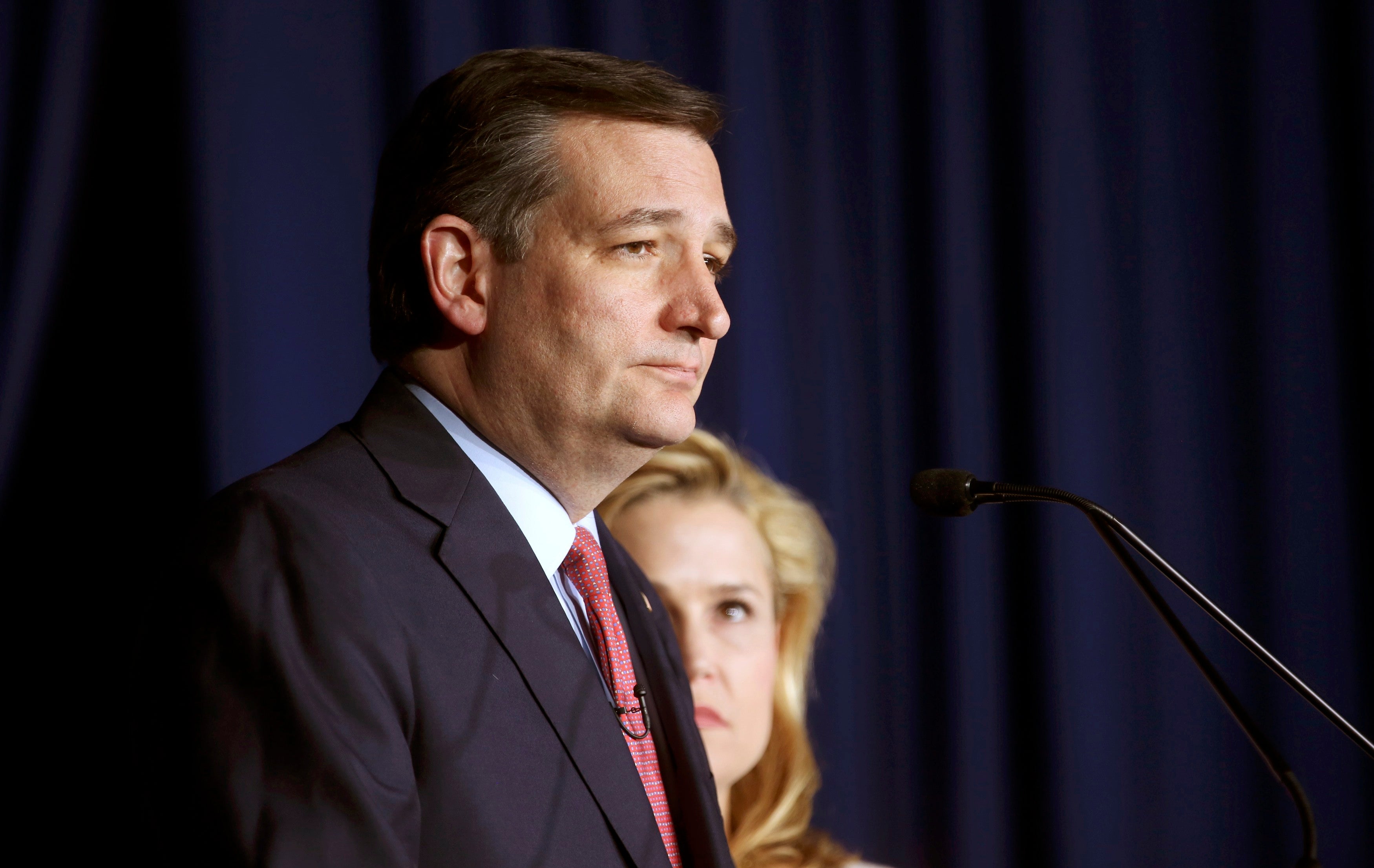 Ted Cruz leaves the door slightly open to resuming 2016 presidential race
Ted Cruz on Tuesday left the door slightly open to resuming his presidential candidacy if he suddenly finds a narrow path to winning the nomination.
In an interview on Glenn Beck's radio program hosted by The Blaze, the Texas senator was asked if he would consider restarting his campaign if Nebraska's Republican voters miraculously chose him on Tuesday as their preferred GOP nominee.
"Well, I am not holding my breath. My assumption is that will not happen," he said on his way to the airport to head back to Washington. "But listen, let's be very clear -- if there is a path to victory, we launched this campaign intending to win. The reason we suspended the race last week is with Indiana's loss, I didn't see a viable path to victory. If that changes, we will certainly respond accordingly."
Cruz, of course, dropped out of the 2016 presidential race a week after after losing in Indiana. John Kasich dropped out a day later and Trump became the presumptive GOP nominee.
GOP voters in West Virginia and Nebraska head to the polls Tuesday to cast ballots in their state primaries. In the Republican race, 34 delegates are up for grabs in West Virginia, and 36 will be available in Nebraska. Delegates in West Virginia may specify their intention to be committed to a candidate and delegates in Virginia are distributed through a winner-take-all system.
While Trump is considered the presumptive nominee, he hasn't reached the required threshold of 1,237 delegates yet to win the nomination. He has 1,065 delegates and Cruz had picked up 561, according to CBS News' latest count.
Asked if he could support Trump in the general election, Cruz dodged the question.
"Well listen this is a choice every voter is going to have to make. I would note it's not a choice we the voters have to make today. The Republican convention isn't for another two and a half months. The election isn't for another six months. You and I both want to support a conservative," he said.
"You and I both want to see a president we can trust with power who demonstrates the temperament not to abuse that power, that's what elections are about. The voters in the primary seem to have made a choice, and we'll see what happens as the months go forward, but I think we need to watch and see what the candidates say and do."
Cruz is expected to arrive in Washington, D.C. Tuesday afternoon.
CBS News' Alan He contributed to this report.
Thanks for reading CBS NEWS.
Create your free account or log in
for more features.