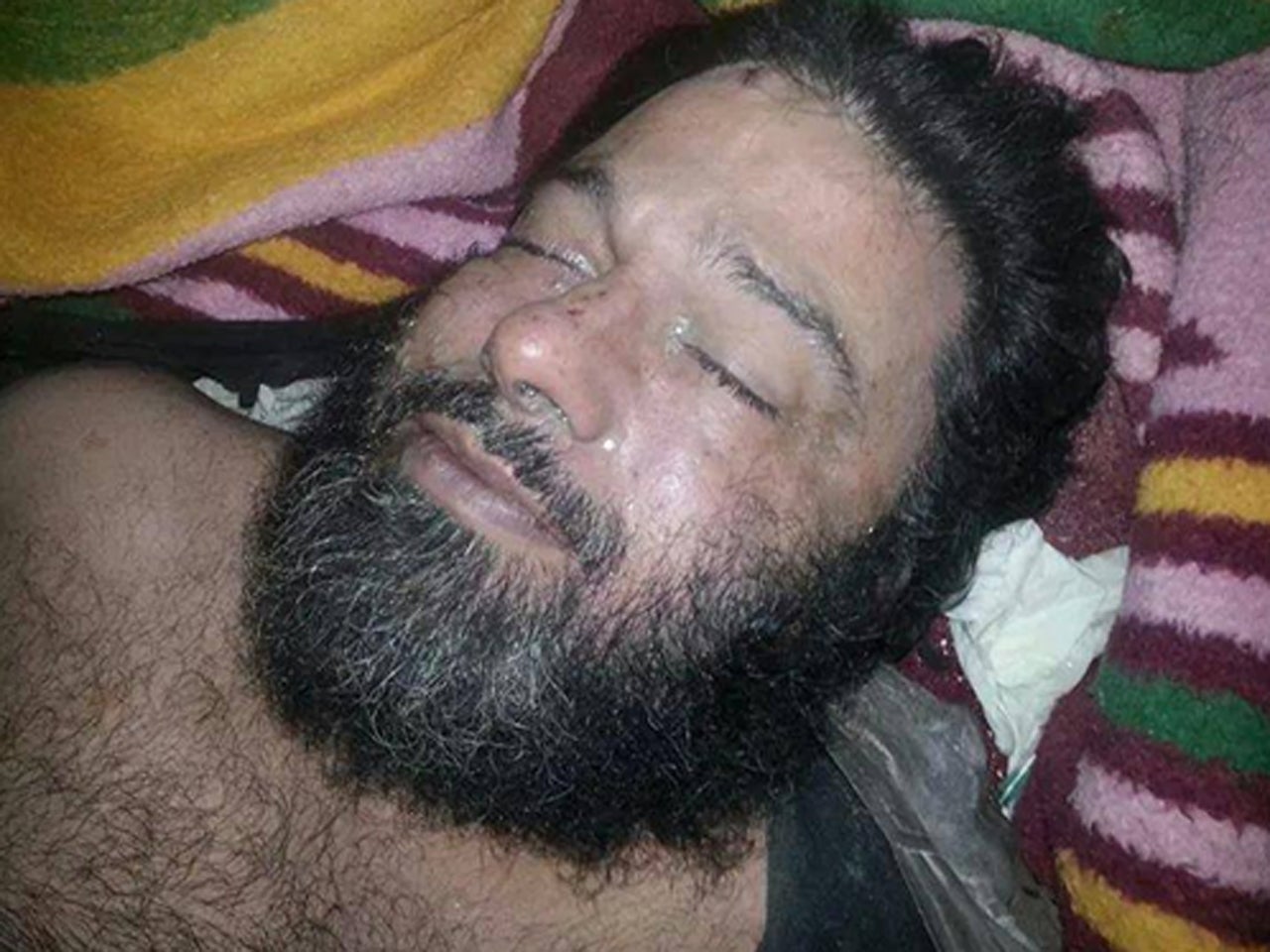 Syria's battlefield balance about to shift?
BEIRUT -- It took one of the biggest jihadist groups fighting in Syria's civil war less than 24 hours to name a new leader this week after an attack in the Idlib province killed most of its commanders.
Still unclear, two days after the leader of Ahrar al-Sham was killed, was who did it, and how much of an effect it would have on the incredibly delicate balance among the various factions battling each other, and simultaneously trying to overthrow President Bashar Assad.
What the attack on Ahrar al-Sham -- which left not only group leader Hassan Aboud dead, but dozens of his officers -- did make abundantly clear, was the fact that the war into which President Obama has now confirmed he will involve America's military is not a simple one.
The attack was a potentially devastating blow to one of the most powerful factions in the country's armed opposition, and one which has fought fiercely against the United States' new enemy No. 1; the Islamic State of Iraq and Syria (ISIS).
The group, Ahrar al-Sham, has been among the steadiest and most effective forces fighting to oust Assad in Syria's civil war. It has also been on the front lines of a now nine-month battle in northern Syria against ISIS.
The deaths of so many of its leaders throws Ahrar al-Sham's future into question, while also laying bare the tangled dynamics of Syria's broader anti-Assad scene just as the United States is considering injecting itself into the country's conflict by going after ISIS.
Washington's efforts to crush the extremists could include ramping up support for Syria's "moderate" rebels.
The U.S. has long looked askance at Ahrar al-Sham, considering it too radical and too cozy with the al Qaeda-linked al-Nusra Front. For that reason, the limited support Washington has provided so far to rebels was not directed Ahrar al-Sham's way.
But the group managed to fuse its ultraconservative religious views with a more practical political position, allowing it to act as a bridge of sorts between the more moderate Western-backed rebel groups and hard-line factions. And although Washington had qualms about working with the group, Ahrar al-Sham has been a fierce enemy of ISIS, and has lost thousands of men since January fighting that group.
Perhaps the most successful group to fight the militants is a battle-hardened Kurdish faction known by its local acronym, the YPG. However, the group is effectively the Syrian branch of a Turkish-Kurdish organization that NATO has designated as a terrorist organization.
On Wednesday, the YPG and eight other rebel groups announced a new coalition to fight ISIS, calling for international aid. The formation of the new coalition also was reported by the British-based Syrian Observatory for Human Rights.
Taking the fight against ISIS to Syria also underscores the further complication of whether the U.S. will be inadvertently aiding Assad's government.
Ahrar al-Sham was possibly the most effective militia in the wider umbrella group known as the Islamic Front.
CBS News correspondent Clarissa Ward says the Islamic Front has essentially been the only effective counterweight to ISIS and al-Nusra. "If they fall," explains Ward, it would dramatically alter the current battle field by leaving the U.S.-backed "moderate" forces of the Free Syrian Army (who hold significantly less territory), ISIS and Nusra.
"The question" says Ward, "is what will happen to all the Islamic Front supporters, which side will they gravitate toward?"
On Wednesday, Syrian Foreign Minister Walid al-Moallem called on the international community to "fight terrorism," particularly ISIS, as a first priority.
The regime, however, did not appear to be keen on President Obama's plan to target only ISIS in Syria. While there was no official reaction to the U.S. leader's announcement, Syrian state-controlled media lambasted Mr. Obama and said he was "not serious" about fighting terrorism in Syria.
"The 'moderate' opposition, as Obama described, are no less criminals than the terrorists of ISIS," state-run news agency SANA said in a terse comment. "Through its contradicting policies and attitudes, Washington is showing it's not serious in combating terrorism. On one hand, it declares war against a part of it, and on the other hand, it calls for arming the other part."
Following the death of Ahrar al-Sham's leadership, it remains unclear whether the group could survive. Nearly all of its senior members were killed late Tuesday in an attack on a high-level meeting in the town of Ram Hamdan in Syria's Idlib province.
There were conflicting reports on the nature of the attack. The Observatory said it was a car bombing. Ahrar al-Sham described it as only an explosion, but there were no claims of responsibility and the photos posted by locals online were inconclusive.
On Wednesday, a spokesman for the group said in a video statement posted online that Hashem al-Sheik, better known by his nickname Abu Jaber, would assume overall leadership of the group. Another fighter, identified as Abu Saleh Tahan was appointed military commander. The spokesman also said Ahrar al-Sham would forge ahead with its fight against Assad as well as the Islamic State group.
In a video posted online Wednesday, Abu Jaber eulogized his fallen comrades and urged his fighters to remain steadfast in their mission.
Abu Jaber led a rebel brigade in the town of Maskana in northern Syria before his faction was subsumed by Ahrar al-Sham nearly two years ago, according to Aron Lund, author of a report on the group for the Swedish Institute for International Affairs. Abu Jaber later served as a commander of Ahrar al-Sham's eastern forces.
Little more than that is known about either man, and it was not immediately clear what direction they would take the group. The decision will have an impact on the wider rebel scene because of Ahrar al-Sham's leading role within the Islamic Front, a conglomerate of seven conservative and ultraconservative rebel groups which holds significant ground around Idlib.
The Islamic Front wants to create an Islamic state in Syria, rejects the Western-backed political opposition in exile but frequently collaborates with mainstream rebel groups that are supported by the U.S. and its allies. In recent months, however, some of the factions within the alliance have adopted a more moderate stance, potentially as a way to curry favor with the U.S. and secure Washington's backing.
Ahrar al-Sham's new leaders could steer the group in that direction, or they could plot a new course more in line with the Nusra Front and other radicals.
Thanks for reading CBS NEWS.
Create your free account or log in
for more features.