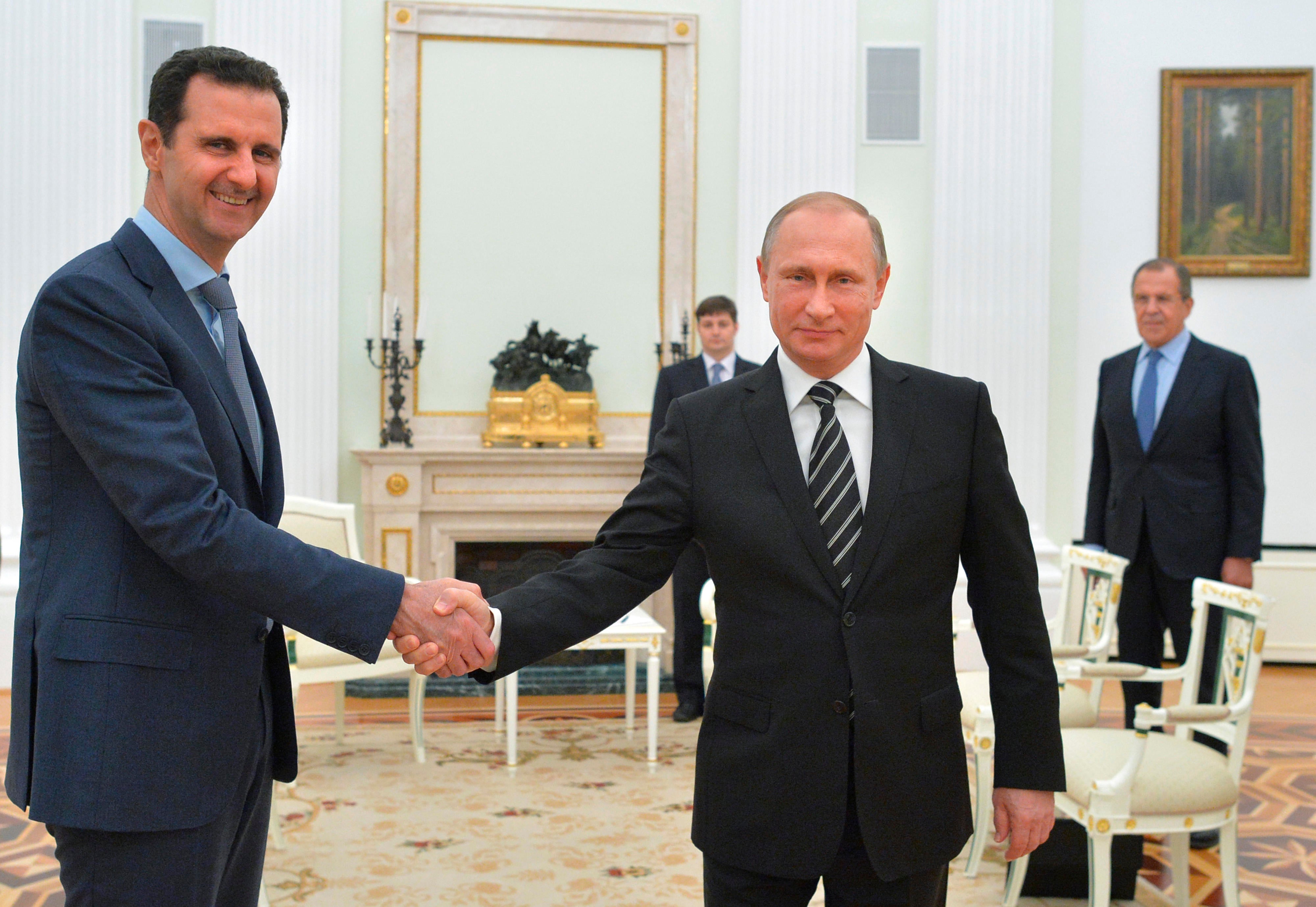 Syria claims "hundreds" killed by strike on ISIS chemical cache
LONDON -- With the U.S. and Russia locked in a standoff over Syrian dictator Bashar Assad's use of chemical weapons, the Syrian army is claiming hundreds of people were killed this week by U.S. or allied aircraft hitting a purported ISIS chemical weapons cache.
The Syrian Army General Command issued a statement -- quickly dismissed as "misinformation" by the U.S.-led coalition -- without any evidence of the purported mass-deaths in the ISIS-held Deir Ezzor region, claiming it as evidence, "that terrorist organizations and the forces supporting them are coordinating their efforts to find excuses and accuse the Syrian Arab army of using chemical weapons."
The extraordinary claim comes just a week after an attack likely using the banned nerve agent sarin left almost 90 civilians dead in Syria's northern Idlib province -- about a third of them children. The Trump administration says it has solid evidence proving Assad ordered the chemical strike in Khan Sheikhoun and that his troops carried it out.
Syria and its most vital international backer Russia have dismissed the allegations, claiming the Khan Sheikhoun deaths were the result of a coalition missile hitting a rebel chemical stockpile -- or a complete fabrication by the U.S. government.
Last week, experts dismissed that notion to CBS News, saying a conventional weapons strike would destroy chemical weapons on the ground, not disperse them effectively enough to kill a large number of people.
As CBS News correspondent Margaret Brennan reports from Moscow, Russia continues to reject the conclusion by U.S. intelligence that its ally Assad carried out the sarin gas attack.
Speaking alongside his Russian counterpart on Thursday, a day after President Trump said U.S.-Russian relations could be sitting at a historical low-point, Secretary of State Rex Tillerson said the U.S. has "no firm information to indicate that there was any involvement by Russian" forces in the Khan Sheikhoun attack.
Tillerson said previously that he believed Russia was either complicit in the attack, or at the least incompetent at preventing Assad from carrying it out. Brennan reports that Tillerson told Russian officials in Moscow the path to better relations with Washington must start with a recognition that Assad has to go.
In meetings that included a closed-door discussion with President Putin, Tillerson argued that Moscow should play a lead role in forming a new government to replace the Syrian dictator.
With Washington and Moscow locking horns over their use of chemical weapons, the Syrians' claim on Thursday appeared to be an effort to shore-up the debunked theory behind their explanation of an attack that left 87 people dead and hundreds more gasping for air and foaming at the mouth just a week earlier in Khan Sheikhoun.
"Aircrafts of the so-called U.S.-led International Alliance on Wednesday carried out an airstrike between the hour 17:30 and 17:50 against a position of ISIS terrorists that includes a large number of foreign mercenaries in the village of Hatla to the east of Deir Ezzor, causing a white cloud that became yellow as a result of the explosion of a huge store that includes a large amount of toxic materials," said the Syrian army's statement, which was read out on state television.
It said "hundreds" were killed, "including large numbers of civilians, due to the suffocation resulting from inhaling toxic substances." The statement also reiterated the regime's blanket denial of possessing or using any chemical weapons.
"The Coalition conducted no strikes in that area at that time," U.S. Air Force Colonel John Dorrian, a spokesman for the U.S.-led coalition operating in Syria and Iraq, told the Reuters news agency in an email. "The Syrian claim is incorrect and likely intentional misinformation."
Significantly, Russia's Defense Ministry wouldn't back up the Syrian army's claim on Thursday, with a spokesman saying Moscow was unaware of any significant civilian deaths in the Deir Ezzor region resulting from a coalition strike this week.
The Syrian army's statement wasn't accompanied by any photos or video, and no images posted online by ISIS or any Syrian activist groups supported the claim.
Almost immediately after the Khan Sheikhoun attack, activists and medical workers posted horrific videos showing young children and other victims of all ages gasping for air or already dead, without any clear signs of external injury.
In an interview published Thursday, Assad again labelled the Khan Sheikhoun attack a "100 percent fabrication" by the U.S. to justify a missile strike on a Syrian airbase.
If his regime's claim on Thursday is anything more than "intentional misinformation," however, Assad has a long way to go to prove it.
Syrian misinformation aside, what really matters -- as President Trump and Secretary Tillerson have made clear -- is how much longer Russia will keep playing along with Assad's narrative to keep him in power.
Thanks for reading CBS NEWS.
Create your free account or log in
for more features.