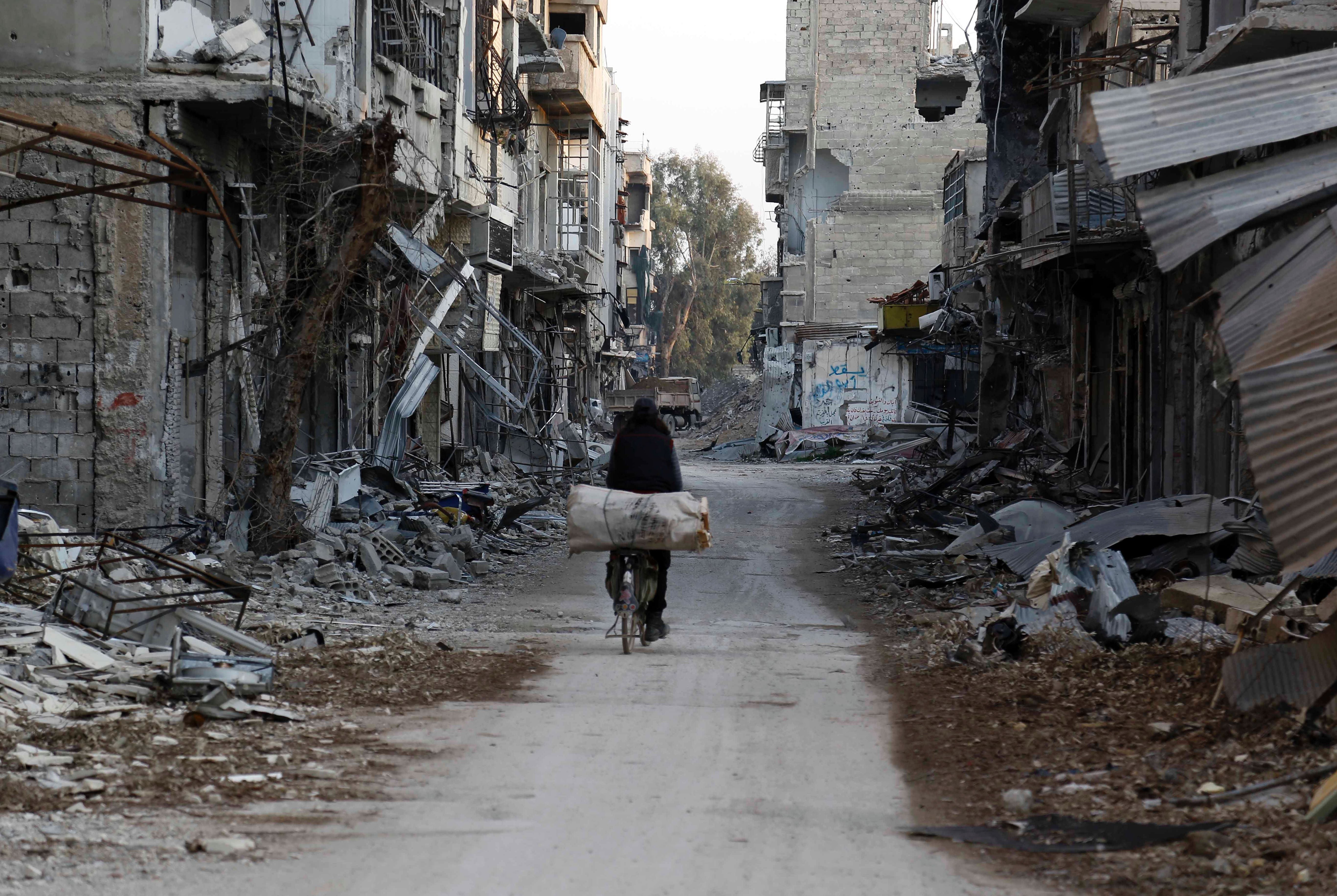 If Syria cease-fire fails, is there a Plan-B?
WASHINGTON -- Secretary of State John Kerry said this week that the Syrian state is at risk of fracturing if the imminent cease-fire does not work, but U.S. officials are still trying to figure out exactly what a "Plan B" for Syria would look like.
Russia's top diplomat responded bluntly Thursday to rumors that the U.S. might be working on a backup plan for Syria that could involve trying to carve out a portion of the country outside the control of President Bashar Assad's central government.
A Plan B "does not and will not exist," Russian media quoted Foreign Minister Sergey Lavrov as saying.
"We're perplexed by our Western partners, the U.S. included, mentioning the existence of some kind of 'Plan B,' nothing is known on that one, we are considering no alternative plans," Russian Deputy Foreign Minister Mikhail Bogdanov said Friday, according to Iranian news agency Press TV.
The White House said Wednesday that it is working on contingency plans to put in place if the cease-fire fails, but officials wouldn't talk about military options.
Kerry did say that any Plan B adopted "in the event we don't succeed at the (negotiating) table," would be more "confrontational."
A senior U.S. official told CBS News on Wednesday that while the partitioning of Syria is not in any way a so-called Plan B, other options being considered include more sanctions and possible "military-like" measures that would make it harder for the regime and its allies to continue their assault on civilians and U.S.-backed rebels.
In recent years, and prior to the Russian bombing campaign in support of Assad which began in September, some within the Obama administration, including Kerry and U.S. Ambassador to the United Nations Samantha Power, had backed military options such as the establishment of no-fly zones in Syria.
Yet President Obama has publicly and repeatedly shot down those ideas, citing concerns about drawing the U.S. into what is still a widening regional conflict. It is not yet clear whether the White House would be more receptive to military options now, given the deepening refugee crisis and the changes on the battlefield since Russia came to Assad's rescue.
The White House has been trying to keep the borders and bones of the non-sectarian Syrian state in place while militarily countering efforts of extremist groups like ISIS and al Qaeda's Nusra Front.
Kerry has warned that he's not at all sure the cease-fire, which is supposed to take effect at midnight local time on Friday evening, will stop the fighting.
As of Thursday, the U.S. and Russia still had not delineated the territory held by ISIS, the Nusra Front and affiliated terror groups that will be excluded from the cease-fire -- and fighting witnessed by CBS News in the southern suburbs of Damascus this week clearly highlights the potentially dangerous loopholes in the truce agreement.
The Syrian army showed off an area on Wednesday it claims was retaken from Nusra fighters, but U.S.-backed Free Syrian Army rebels say it's their fighters being pummelled by indiscriminate Syrian bombing in Daraya, and that Nusra has "no presence" in the region.
The U.S.-Russian task force meant to designate the no-truce zones, where actual terrorist groups are active, still hadn't met as of Thursday.
CBSNews.com foreign editor Tucker Reals in London contributed to this story.
Thanks for reading CBS NEWS.
Create your free account or log in
for more features.