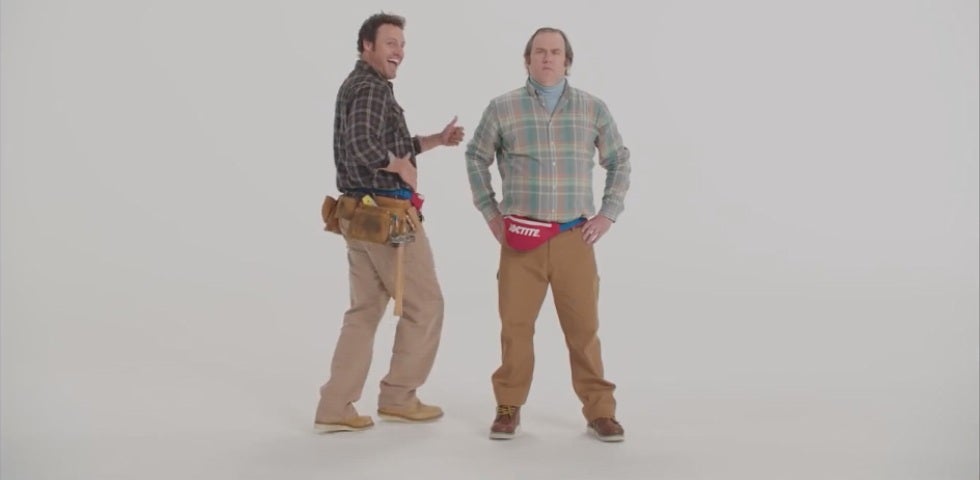 Super Bowl ads: Little-known glue company, Loctite, makes big bet on TV spot
There's nine days left until Super Bowl XLIX and the talk about game-day TV ads is already heating up.
One little-known glue company from Ohio, Loctite, is one of a dozen companies buying a Super Bowl commercial for the first time. That's the most newcomers in more than a decade. With an estimated 184 million people expected to watch the big game, these companies think it's worth making a high-stakes bet, reports CBS News correspondent Gigi Stone Woods.
The most iconic Super Bowl ads in recent years have left an indelible mark on our brains, but until now they've never cost this much. A single 30-second spot runs $4.5 million.
And it's not just Pepsi and Budweiser. This year, relatively unknown companies are betting the farm, trying to get their brand name out there. Wix.com builds websites; Mophie extends phone batteries and Loctite, a 52-year-old-glue company from Westlake, Ohio, is spending its entire annual ad budget on one Super Bowl commercial.
"Our goal is to make Loctite famous," brand director Pierre Tannoux said. "We are investing more in this spot than we invested for the total of last year."
The notion would make most executives lightheaded, but an ad firm called Fallon convinced the company it would make Loctite a household name. Their ad director is the man behind Super Bowl ads for Cadillac and Coke.
"It is a major investment, a one-time shot. However, as we looked at it, we said, 'Look at what this company has done for years and years and years, investing money and really not getting a return,"' Fallon ad director Chris Lawrence said. "So why not put yourself into the biggest stage with the best work you've ever had? And it's not the risk of doing it, it's the risk of not doing it."
Even companies with some of the most famous Super Bowl commercials started from humble places.
"When you look at E-Trade or Go Daddy, those were relatively small companies when they first started advertising on Super Bowls and now everybody knows them," Ad Age editor Natalie Zmuda said.
But it hasn't worked for everyone. Last year, RadioShack's Super Bowl commercial sent a message that the struggling electronics company was stuck in the 1980s.
"It is a really trick balance to get people talking in the right way, and that's one of the things I'm sure that is one of the things keeping the marketing people up at night at Loctite," Zmuda said.
These days, the real success of a Super Bowl ad has a lot to do with how much it is shared in social media. The most shared Super Bowl spot of all time is the Volkswagen Darth Vader ad. But this year, Volkswagen and many other automakers are pulling back spending and not even buying Super Bowl commercials.
Thanks for reading CBS NEWS.
Create your free account or log in
for more features.