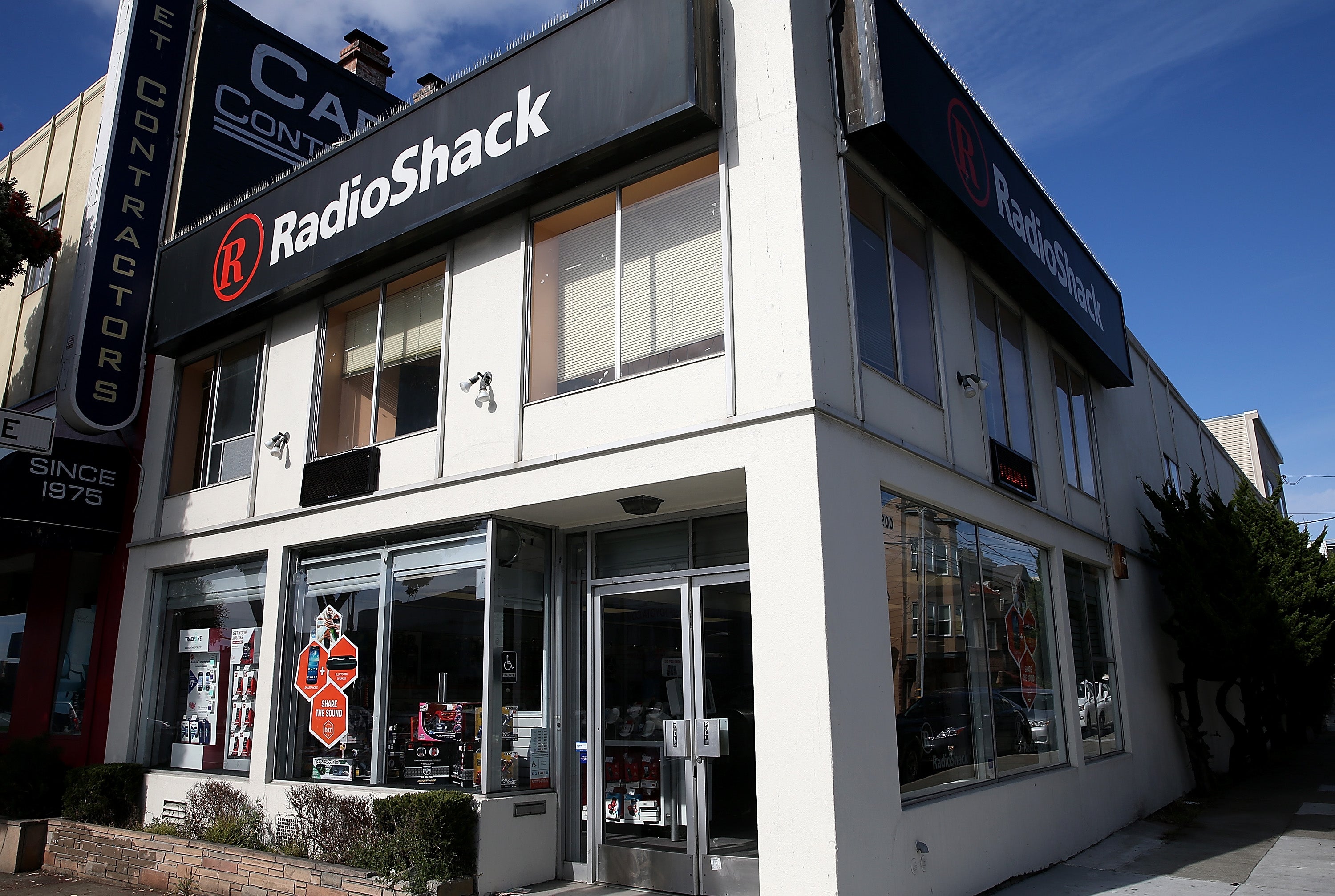 RadioShack's turnaround hits wall
RadioShack (RSH) shares are tumbling after the ailing electronics vendor announced a much larger than expected loss and that it planned to close up to 20 percent of its stores. In early afternoon trading, the company's stock price had sunk more than 14.7 percent, to $2.32.
Investors have grown increasingly disillusioned with RadioShack, whose performance has continued to erode this year despite management's effort to turn the chain around, and the latest results appear to have further dented confidence.
Indeed, RadioShack has gone from bad to worse. In its previous quarter, the company had to write off inventory, saw gross margins drop by 8 percentage points, and announced that same store sales -- a key measure of the continuing performance of established retail locations -- had fallen 8.4 percent. Heading into last year's holiday season, gross margins were off by another 6 percentage points in what should have been the most profitable time of the year for RadioShack.
In the final three months of the year, same-store sales fell through the floor, with a 19 percent drop because of "traffic declines and soft performance in the mobility business," RadioShack said Tuesday.
Translation: Business was off because consumers increasingly avoided the stores and because the chain was unable to capitalize on growing demand for mobile devices.
RadioShack's plan to close as many 1,100 stores also comes as a nasty surprise for Wall Street. As recently as last fall, Deutsche Bank analysts were expecting RadioShack to close no more than 60 stores this year and an additional 40 in each of 2015 and 2016.
The news isn't all bad. RadioShack said it is seeing "strong" sales growth in the company's new "concept stores," which emulate other hardware retailers in bringing a more modern design to selling gadgets and which are aimed at driving purchases of more expensive items.
By contrast, RadioShack did not discuss the performance of what it calls "brand statement" stores, which are shifting to higher-ticket items without a full redesign, nor how sales have fared in 2,000 redesigned stores. The company's plunging sales suggest those stores continue to struggle.
For the final three months of the year, the retailer lost $191.4 million, or $1.90 per share, down from a loss of $63.3 million, or 63 cents per share, a year ago. Excluding items, RadioShack lost $1.29 per share, a much steeper drop than the 16 cents per share loss analysts were expecting. Revenue also slipped, declining to $935.4 million from $1.17 billion.
CEO Joseph Magnacca, hired by RadioShack in early 2013 to spearhead the company's turnaround, in a statement attributed the weak holiday sales to lower store traffic and "intense promotional activity" in consumer electronics.
For RadioShack, a major problem in halting its slide has been shifting landscape in consumer electronics. As people convert from more expensive desktop and laptop computers to tablets and smartphones, retail prices have come down, hurting the company's revenue. Online merchants like Amazon (AMZN) also have taken market share, while tepid economic growth has hurt the entire electronics sector.
In addition, RadioShack has been coping with these factors at the same time that the company overhauls its business model. Historically, the retailer made money largely by selling cables and other low-ticket, high-margin hardware accessories. A focus on selling expensive products requires more capital to invest in inventory, crimping profit margins.
More broadly, RadioShack has long struggled to shed its stodgy image and reputation for indifferent customer services and inadequate product selection. Even in the early 1990s, RadioShack was being compared to older retailers like Sears Roebuck perceived as out of step with consumers.
RadioShack has sought more recently to change that view, including by redesigning stores and paying big bucks to run an ad in this year's Super Bowl.
But such moves may prove a case of too little, too late. Compounding RadioShack's woes has been a rapid turnover in management. Magnacca, formerly a senior executive at Walgreen (WAG), is RadioShack's fourth CEO in three years. J.P.
Radio Shack has undergone "significant management turnover over the past three years as each team searches for a more effective merchandising and marketing strategy (against an already lean cost structure)," J.P. Morgan analysts said in a report last year.
Thanks for reading CBS NEWS.
Create your free account or log in
for more features.