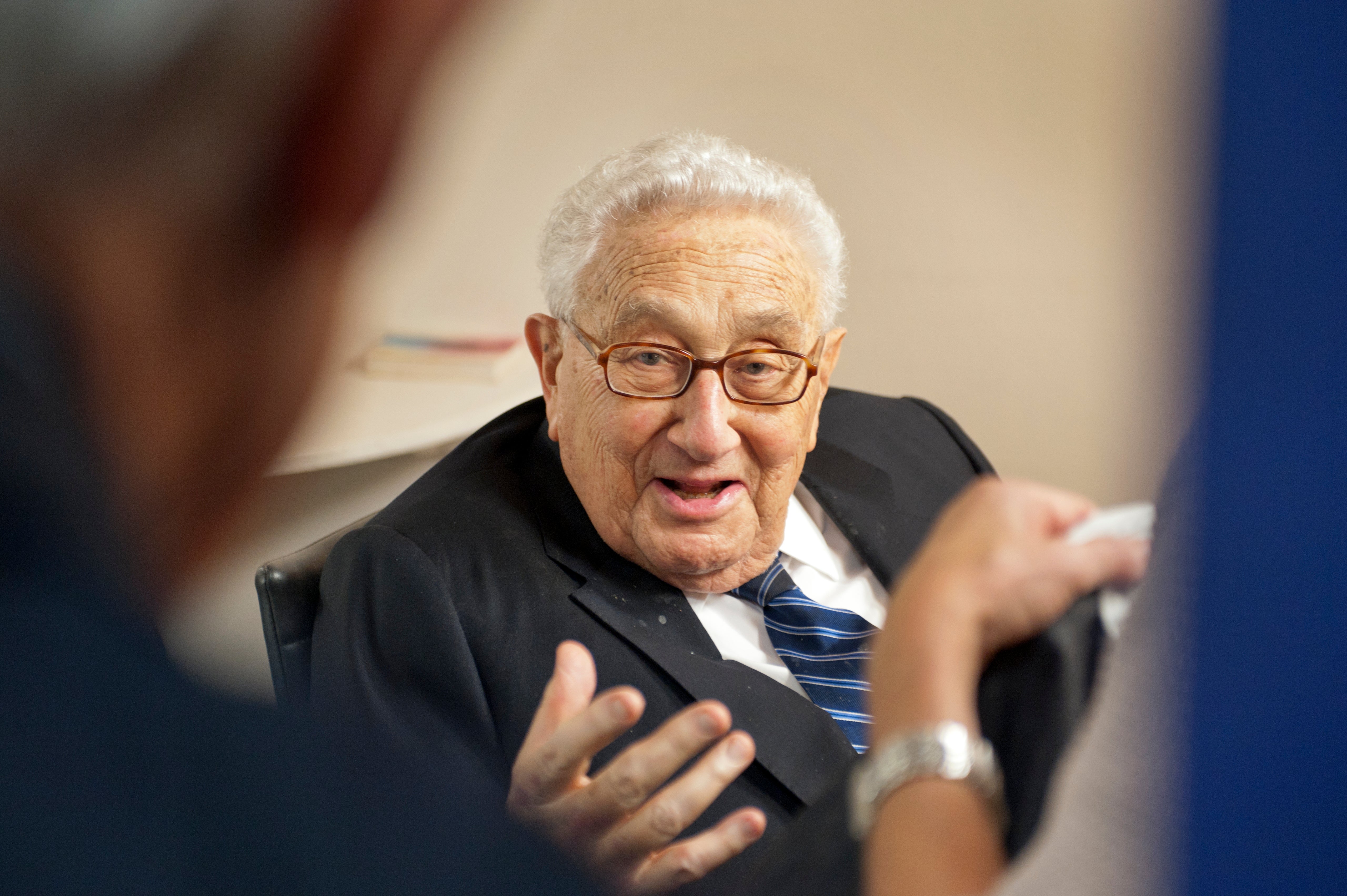 Sunday: Henry Kissinger, Kellyanne Conway, Tom Donilon
How will Donald Trump's incoming administration affect America's role in the world? This Sunday on Face the Nation, amid tensions with China and reports of Russian hacking, we're going in-depth on foreign policy and national security.
We'll interview Dr. Henry Kissinger, a former national security adviser and secretary of state, about how he sees President-Elect Trump affecting America's international relations. What does he make of the growing consensus that Russia sought to influence the outcome of the 2016 presidential election? How should the next administration deal with Russia, China, and other top foreign policy concerns?
We'll also talk with Kellyanne Conway, a senior adviser to Mr. Trump's transition, about the reported Russian hacks and the president-elect's policy and hiring decisions.
We'll talk with former National Security Adviser Tom Donilon to get his take on the Russian hacking, and we'll also discuss how America's international engagement will change as the new administration comes into power. As a former top aide to President Obama, what does Donilon make of Trump's early moves and staff picks thus far?
We'll get some expert analysis on national security and foreign affairs from a panel featuring CBS News Foreign Affairs Correspondent Margaret Brennan and Washington Post columnist David Ignatius.
For a look back at the Obama presidency, we'll talk to Ta-Nehisi Coates, a national correspondent for The Atlantic magazine whose piece entitled "My President Was Black" will lead the January/February 2017 issue. Coates sat down with Mr. Obama at length for the interview - what did he learn?
We'll talk with Graeme Wood, the author of "The Way of Strangers: Encounters with the Islamist State" about the continued threat posed by extremists in the Middle East and around the world. What advice would Wood give policymakers working to neutralize the threat? What is the current counterterrorism conversation missing?
Finally, as Mr. Trump puts the finishing touches on his Cabinet decisions, we'll get some expert political analysis from USA Today's Susan Page and the Atlantic's Ron Brownstein.
It's going to be an exciting broadcast, so make sure you tune in! Check your local listings for airtimes.
Thanks for reading CBS NEWS.
Create your free account or log in
for more features.