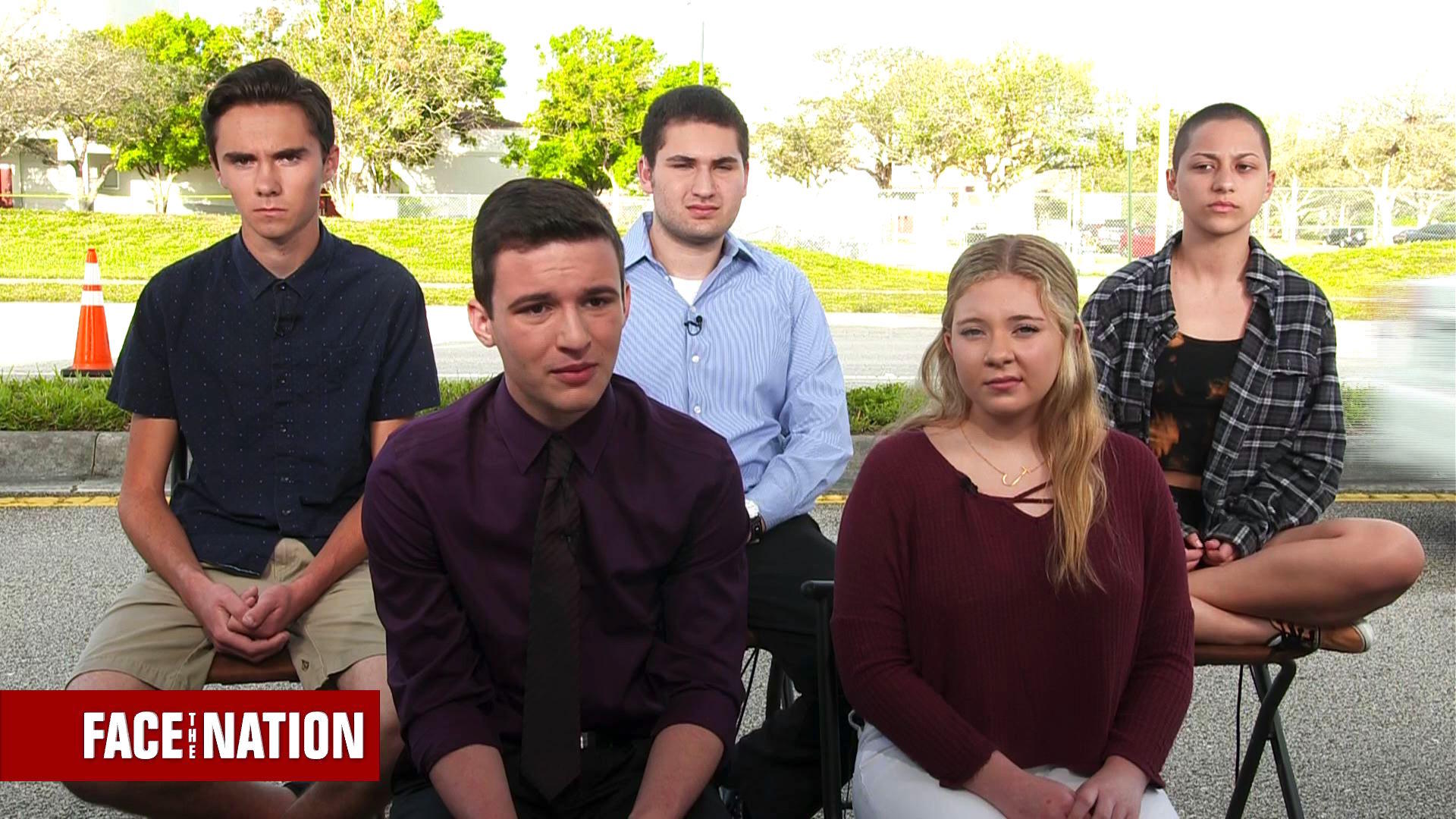 Stoneman Douglas students say "adults let us down" in wake of shooting
Just days after a former student allegedly opened fire on Marjory Stoneman Douglas High School in Parkland, Florida, killing 17, students who survived the attack are calling on lawmakers to act like "adults" and prevent further tragedies.
"The adult politicians have been playing around while my generation has been losing our lives," Cameron Kasky, a student at Stoneman Douglas, told "Face the Nation" on Sunday. "If you see how they treat each other in the office, if you see the nasty, dirty things going on with them, it's sad to think that that's what they're doing while 17 people are being slaughtered, gunned down only yards away from where we're sitting right now."
Kasky added, "This cannot be the normal. This can be changed and it will be changed. And anybody who tells you that it can't, is buying into the facade of this being created by the people who have our blood on their hands."
In the wake of the deadly shooting, students, parents and members of the Parkland community gathered to hold rallies and vigils, calling for action on the nation's gun laws.
Emma Gonzalez was one of those students who delivered a speech at a Saturday rally calling out members of Congress for inaction in preventing similar mass shootings from taking place.
"We are going to change the law, and it is all going to be due to the tireless effort of the school board, the faculty members and most importantly, the students," she said to cheers at the Saturday rally.
Gonzalez told CBS News' Nancy Cordes on Sunday that students who speak up and demand change are going to make a difference.
"At this point, I don't even know if the adults in power who are funded by the NRA -- I don't even think we need them anymore because they're going to be gone by [the] midterm election. There's barely any time for them to save their skins. And if they don't turn around right now and state their open support for this movement they're going to be left behind. Because you are either with us or against us at this point," said Gonzalez.
Student David Hogg directed blame squarely at President Trump, calling his inability to pass mental health or gun control laws in a Republican-controlled House and Senate "pathetic."
"We've seen a government shutdown. We've seen tax reform but nothing to save our children's lives. Are you kidding me? You think now is the time to focus on the past and not the future to prevent the death of thousands of other children? You sicken me," said Hogg.
The students plan to hold a march on Washington next month under the banner of a new group called March for Our Lives. They hope to spark a national movement.
"March for Our Lives has support from everybody. And at the end of the day this isn't a red and blue thing. This isn't Democrats or Republicans. This is about everybody and how we are begging for our lives and we are getting support. But we need to make real change here and that's exactly what we're going to do," said Kasky.
Thanks for reading CBS NEWS.
Create your free account or log in
for more features.