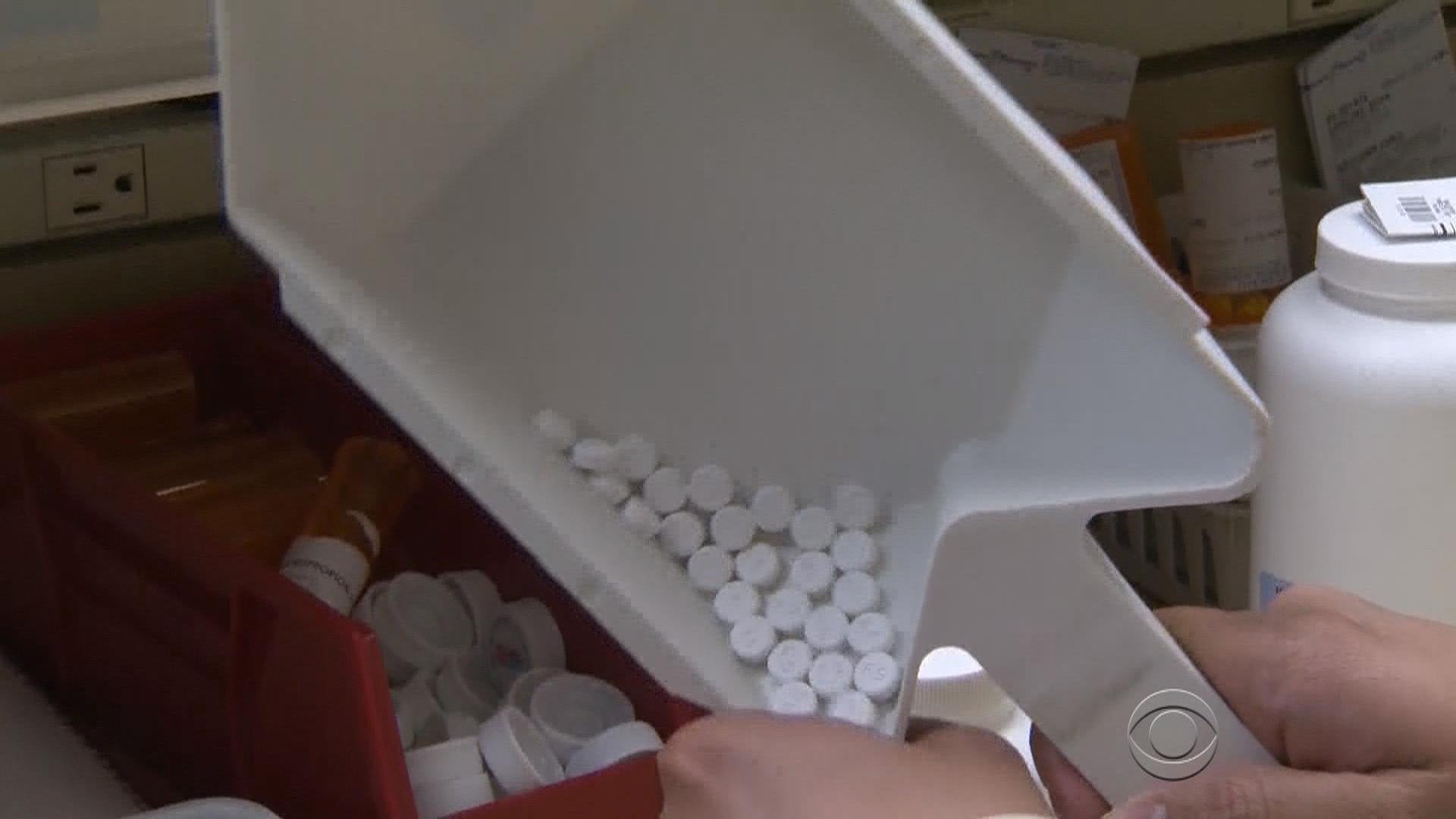 Comprehensive review aims to end debate over cholesterol-lowering drugs
Cholesterol-lowering drugs called statins​ have gotten a bad rap, say the authors of a comprehensive new review of 30 years' worth of studies on the medications. Statins – including such popular brand names as Lipitor, Crestor, Zocor and Pravachol – are taken by millions of people​.
The research, published today in The Lancet, will help doctors and patients make more informed decisions when it comes to using statins, the scientists said in a media briefing.
The review focused on the results of randomized clinical trials and other evidence on the effectiveness and safety of statin therapy.
"Our review shows that the numbers of people who avoid heart attacks and strokes by taking statin therapy​ are very much larger than the numbers who have side-effects with it," review author Dr. Rory Collins, of the University of Oxford, in England, said in a press statement. "In addition, whereas most of the side effects can be reversed with no residual effects by stopping the statin, the effects of a heart attack​ or stroke​ not being prevented are irreversible and can be devastating."
In their paper, the authors said lowering cholesterol by prescribing a standard 40-milligram daily dose of atorvastatin (generic for Lipitor) would, over the course of five years in 10,000 patients, prevent heart attacks, ischemic strokes and coronary artery bypasses in 1,000 people with pre-existing vascular disease. The drug would prevent those conditions in 500 additional people who are at an increased risk – due to age, hypertension or diabetes – but who haven't yet had a vascular event.
On the other hand, while statins can have some serious side effects, the researchers found the numbers are tiny in comparison. The same dose over the same period of time in the same number of patients would lead to five cases of patients developing muscle pain and weakness​ (myopathy). And only about one of those cases would result in full-blown muscle breakdown, called rhabdomyolysis​, if the drug treatment continued.
Out of that group of 10,000 patients, statins would also result in anywhere from five to 10 hemorrhagic strokes, 50 to 100 new cases of diabetes​, and up to 100 complaints of other side effects, the authors reported.
Co-author Dr. Liam Smeeth, from the London School of Hygiene & Tropical Medicine, adds: "The best available scientific evidence tells us that statins are effective, safe drugs that have a crucial role in helping prevent cardiovascular disease: the leading cause of morbidity and mortality​ worldwide."
Dr. Suzanne Steinbaum, director of Women's Heart Health at Lenox Hill Hospital in New York City, weighed in on the significance of new review.
"It's nice to see this kind of article out there because there have been so many negative comments about statins," Steinbaum told CBS News. "Just because there's the potential for side effects doesn't mean you're the one who's going to get them. For those who have multiple risk factors, there is nothing that is more protective of the heart than taking a statin. This medicine is so potent and life-saving."
Steinbaum said that over the years statins have become vilified. "It's interesting because I really always think about where and how did this happen?"
She said some of the backlash may have come out of the "alternative" medical world, where prescriptions are frowned upon in favor of promoting lifestyle factors such as exercise and taking certain vitamins​. While Steinbaum says she doesn't wish to be critical of important lifestyle changes, that isn't enough for everyone.
"I always have the conversation with patients about lifestyle intervention. The question always becomes, 'Isn't that enough?' I believe that for primary prevention, we always have a chance of preventing disease with aggressive lifestyle modification with diet and exercise. But when you already have a problem you never want it to happen again – TIA [transient ischemic attack, often called a mini-stroke] or stroke or stent or heart attack. The disease process has already begun. For those people, lifestyle intervention​ is critical but along with a statin the benefit is truly lifesaving."
Dr. Steven Nissen, chair of cardiovascular medicine at the Cleveland Clinic, told CBS News the new review "is very appropriate and it takes a very strong position and one that I agree with."
"There are a lot of people out there, particularly on the web that I'd call statin deniers, like climate deniers​, who say 'I don't care what evidence shows, global warming is a fiction,'" Nissen said.
The review authors are presenting "incredible evidence" on the benefits of statins, Nissen said. "Statins are overwhelmingly saving many lives and the harms associated with statins are very small."
The authors said it's possible the future research may identify additional benefits or adverse effects of statins​, but it's not likely to shift the balance for patients​.
Dr. Richard Horton, the editor-in-chief of The Lancet, which is published in the UK, wrote in a related commentary: "Controversy over the safety and efficacy of statins has harmed the health of potentially thousands of people in the UK. That is why we are this week publishing a comprehensive scientific review about the efficacy and safety of statin therapy by researchers who have made substantial contributions to the science of statins. The purpose of this review is to help doctors and patients make informed decisions about the use of this important drug class."
Thanks for reading CBS NEWS.
Create your free account or log in
for more features.