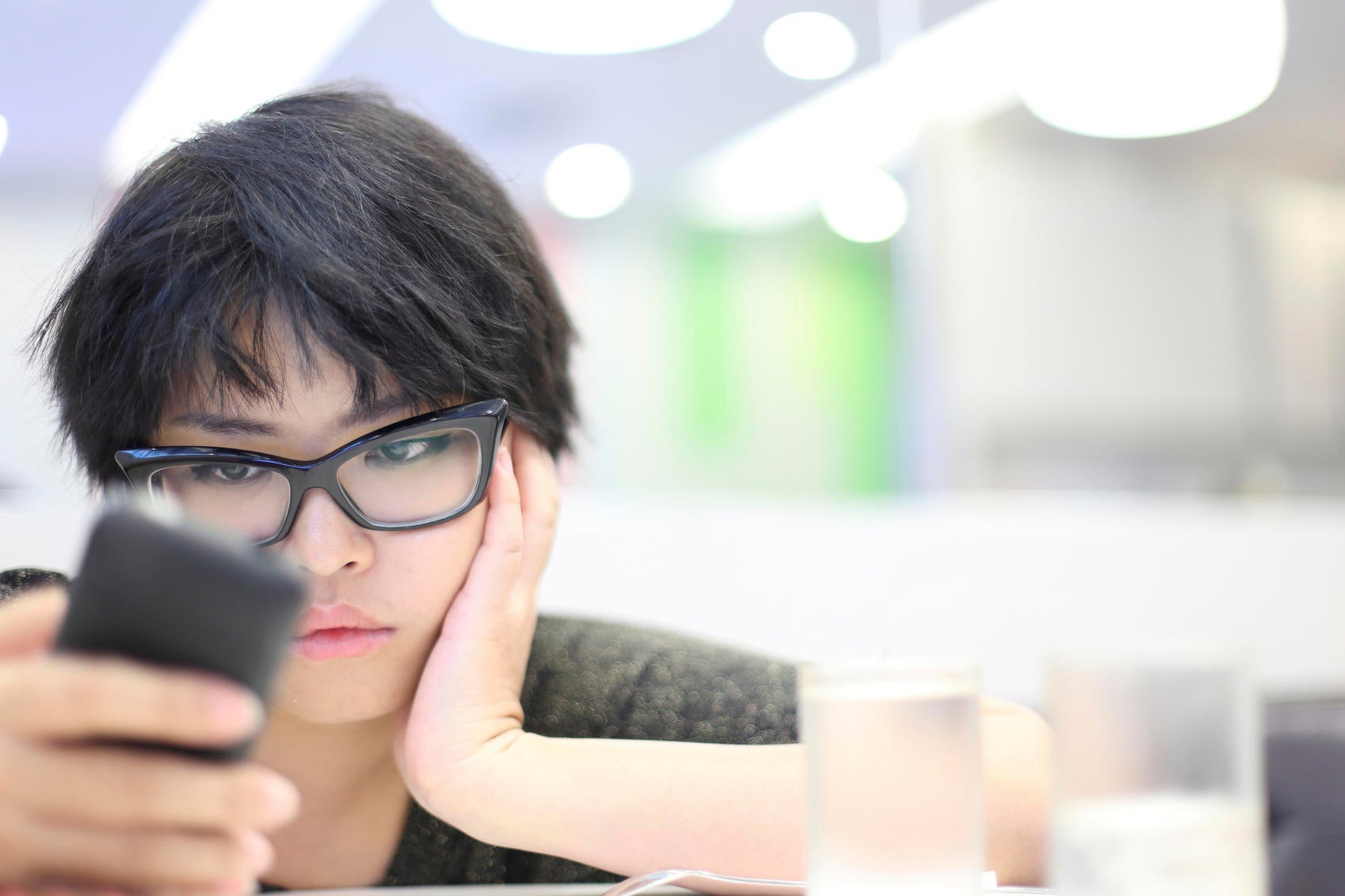 Just an hour a day on social media can affect kids' happiness
Everywhere you go, you see teens and tweens obsessively checking their social media feeds on their phones. But, behind the smiling selfies, teens might not be that happy with what they see in their constant day-to-day digital streams. A new study published by the IZA Institute of Labor Economics suggests they may actually feel less satisfied with their lives after spending merely an hour each day on social media.
The authors behind the report looked at data on children and teens, ages 10 to 15, in the U.K. from 2010 to 2014. The youngsters were all taking part in the U.K. Household Longitudinal Study, involving a representative sample of over 40,000 households across Britain.
The researchers wanted to know more about the effect social media had on various aspects of this generation's daily lives, from school to relationships with family and friends.
"Our results suggest that spending more time on social networks reduces the satisfaction that children feel with all aspects of their lives, except for their friendships," the authors wrote in the paper's abstract, adding that "girls suffer more adverse effects than boys."
The study found that an hour a day of social media use reduced the probability that kids in this age group would be "completely satisfied with life overall" by about 14 percent — "not a trivial effect," they write.
This isn't the first study to look closely at how the ever-increasing use of social media in modern life impacts children and teens. In 2011, research from the American Academy of Pediatrics warned parents about the then-new phenomenon of "Facebook depression" among teens, suggesting that online social activity could be difficult to navigate for kids already dealing with poor self-esteem.
Similarly, a 2013 University of Michigan study found that the more young adults used Facebook, the less happy they were.
This new U.K. study found that cyberbullying, "social comparisons" with other kids online, and "finite resources" — meaning when time on social media encroaches on other activities that are beneficial for psychological health — were the three main culprits behind young users feeling blue.
The authors did acknowledge a shortcoming in their research: the data did not identify exactly what these kids were doing when they logged on to social networks. This is problematic given that there are so many different possible ways social media can be used, for better or worse.
"Chatting online, for example, has been linked to increased empathic concern for others, while use of photographic media" — those ubiquitous selfies — "has been linked to narcissism and social comparisons," the authors wrote in their conclusion.
What can be done moving forward? While acknowledging that social media is now a "hugely important phenomenon" and a "core part" of the lives of today's young people, the researchers suggest that limiting social media use during childhood could help improve kids' overall sense of well-being.
Thanks for reading CBS NEWS.
Create your free account or log in
for more features.