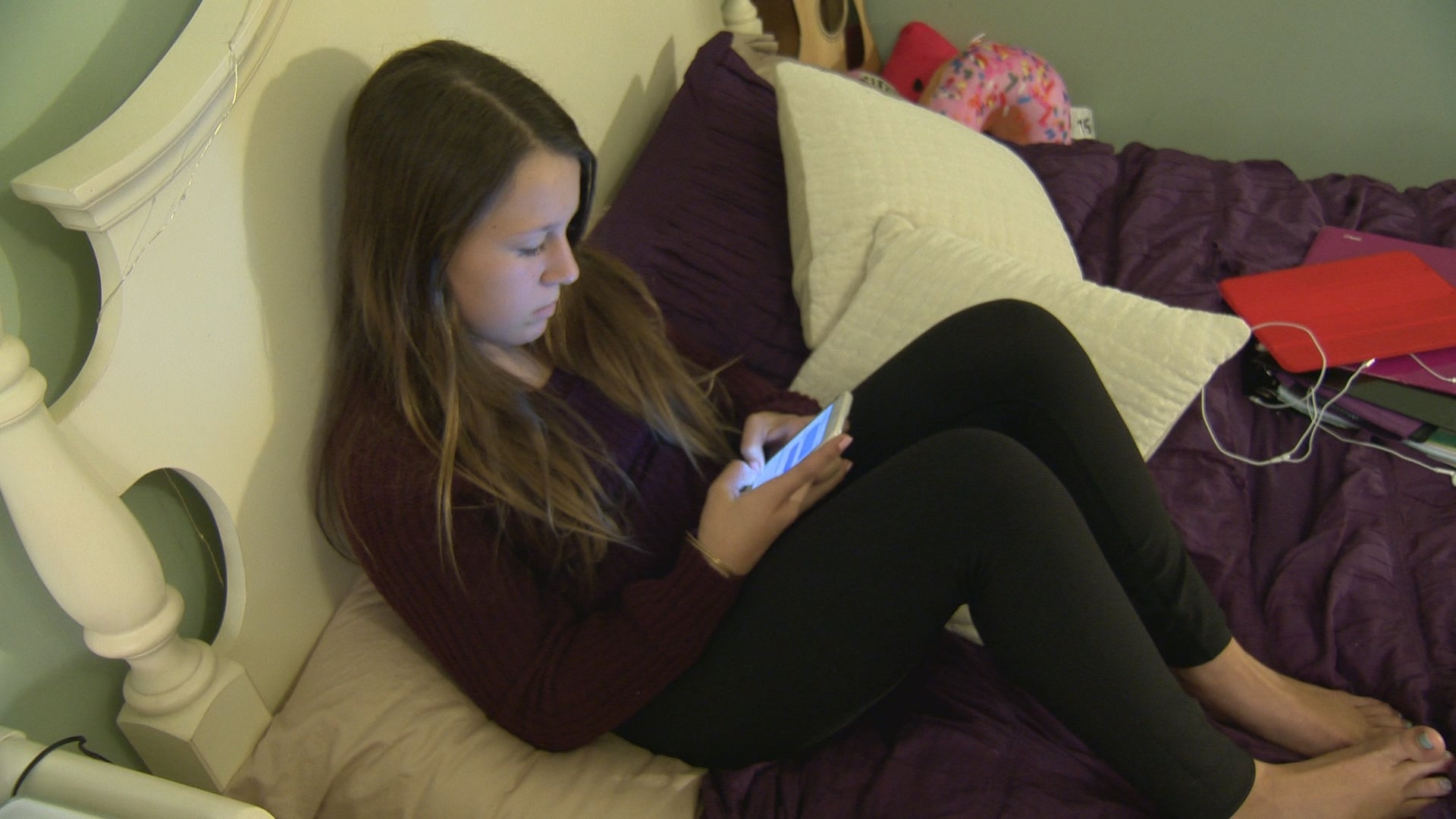 Survey reveals surprising facts about kids' online connections
A new report by Common Sense Media shows two-thirds of teens carry their own smartphones and other surprising facts about kids' online connections, reports CBS News correspondent Jan Crawford.
Like many American families, the LaRues of Bethesda, Maryland are finding it almost impossible to pull the plug on technology.
Twelve-year-old Sasha keeps busy texting her friends and constantly fights over use on the computer. Fifteen-year-old Ethan is a big-time gamer.
"Always texting, checking Instagram, sending and receiving Snapchats," said their mother, Michelle LaRue.
This year for Halloween, Sasha and her friends even dressed up as social media.
LaRue says the pervasiveness of social media is "frightening," but at the same time, wants her kids to be a part of it.
Common Sense Media is a non-profit which tracks kids and their use of technology. Their new survey released Tuesday finds tweens spend almost six hours a day on "entertainment media," which includes things like listening to music or watching online videos. For teens, that number spikes to almost nine hours.
CEO and founder Jim Steyer says media and technology are neither good or bad -- "it's all about how you use them." But how they are using it might come as a surprise.
Sixty-six percent of teens say they use media to listen to music every day. Fifty-eight percent say they watch TV. But less than half say they use social media on a daily basis, and only about one in three say they like social media "a lot."
"You would think that that'd be a much higher percentage, given how much time they feel that they're on it," said Steyer. "But the truth is they feel they have to be there because their friends are."
Steyer says social media has become the means of communicating for kids today, just like the telephone.
"Social media's almost a utility for these kids now. But they still spend a lot of time on it," he said. "This much time on media and technology, as a parent, is a very, very big deal for all of us to know."
Another big deal is multitasking. Sixty percent of teens say they text while doing homework -- nearly two-thirds of whom say it doesn't affect the quality of their work.
But Dr. Michael Rich of the Center on Media and Child Health said multitasking does not exist.
"That behavior actually ends up with greater number of mistakes and less retention of what is done," Dr. Rich said.
That is all too familiar for the LaRues, especially for their son Ethan.
"There are many times when he'd say he's at his computer doing homework, but when I go and peek in on him, he's actually playing a game," LaRue said. "He now stays after school to get his homework done."
With technology being used for both homework and fun, moderating kids' usage can be tricky.
"They are using their computers and phones and stuff for emailing teachers and doing research -- you can't tell your kids you can only have two hours of screen time," LaRue said.
Thanks for reading CBS NEWS.
Create your free account or log in
for more features.