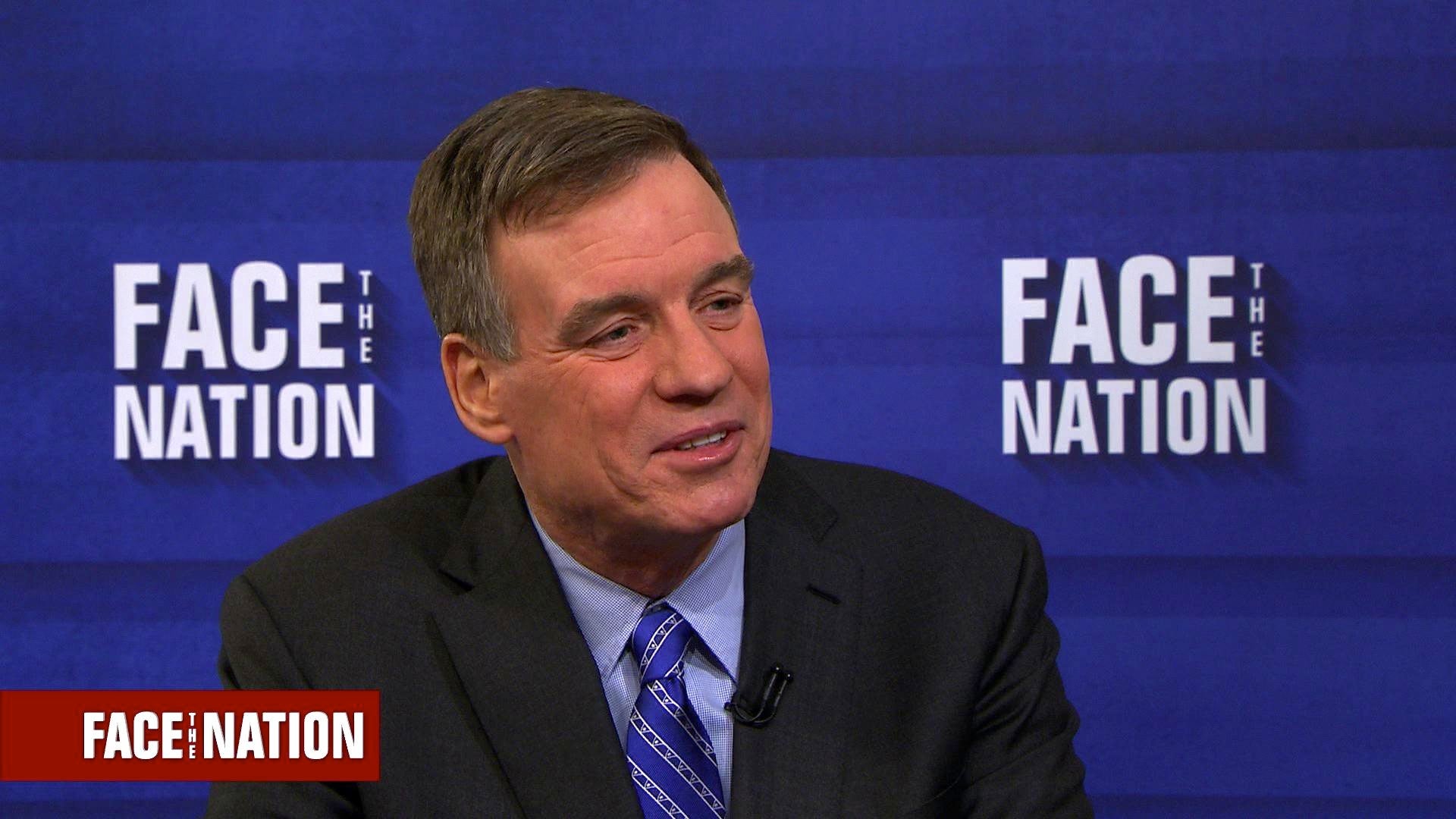 Sen. Mark Warner on past vote against assault weapons ban: "I think it's time to change our positions"
Sen. Mark Warner, D-Virginia, says that now is the time for he and his colleagues on Capitol Hill to "change our positions and re-examine" bans on high-capacity magazines and assault weapons. He told CBS News' "Face the Nation" on Sunday that there needs to be a debate about restrictions in the wake of the Parkland school shooting.
"I think it's time for us to have a legitimate debate about restrictions on gun magazines and assault weapons. You get into definitions, but the basic notion of these weaponized, militarized weapons need to be off our streets. And even the Trump administration took some small step this weekend on bump stocks. So I think it's time. And I hope these kids continue to press," said Warner.
Warner has voted against bans of high-profile assault weapons and high-capacity magazines in the past, and he supported efforts to protect gun owner privacy and grant rights to carry concealed weapons across state lines. He has however, supported the Fix NICS background check bill which was included in the sweeping $1.3 trillion spending bill the president signed into law late last week.
Warner applauded student activists across the country, including those who marched in Washington, D.C., at the March for Our Lives rally on Saturday. The march drew an estimated 200,000 people to the Washington rally. Warner said after hearing students call for gun reforms, "This time it's going to be different."
"There was finally some incremental movement. But in this era of fake news and disinformation to see the genuineness of all those young people, I think this time it's going to be different," he said. "I think their demand for sensible gun control, I think we can actually get it done. And I just hope they will keep that energy alive and moving forward."
He added, "It was democracy in action, not just in Washington but all across the country yesterday."
Warner noted that the students' next planned walkout in April is "appropriate" but said registering to vote and participating in the upcoming elections is "the way you change democracy."
Meanwhile, as members of Congress return to their districts a two-week break, Warner, who is the ranking Democrat on the Senate Intelligence Committee, is calling for Facebook CEO Mark Zuckerberg to testify before lawmakers on Capitol Hill. Warner wants Zuckerberg to explain how the site is going to work with members of Congress to protect users' privacy and make sure data harvesting like that conducted by data firm Cambridge Analytica does not happen again.
Warner also called out the Trump administration for what he said was its lackluster approach to making election integrity a top priority as the nation heads into the 2018 midterm elections.
"What I think is an embarrassment and a bit disgraceful is that this president still has not called out election security, has not told his top law enforcement and top intelligence agents to make this a priority. He clearly didn't raise it on his call with Vladimir Putin, where he instead congratulated what John McCain called a dictator and a sham election," said Warner.
He added, "It will make it even more of a difference if this White House would actually realize this is a national security concern."
Thanks for reading CBS NEWS.
Create your free account or log in
for more features.