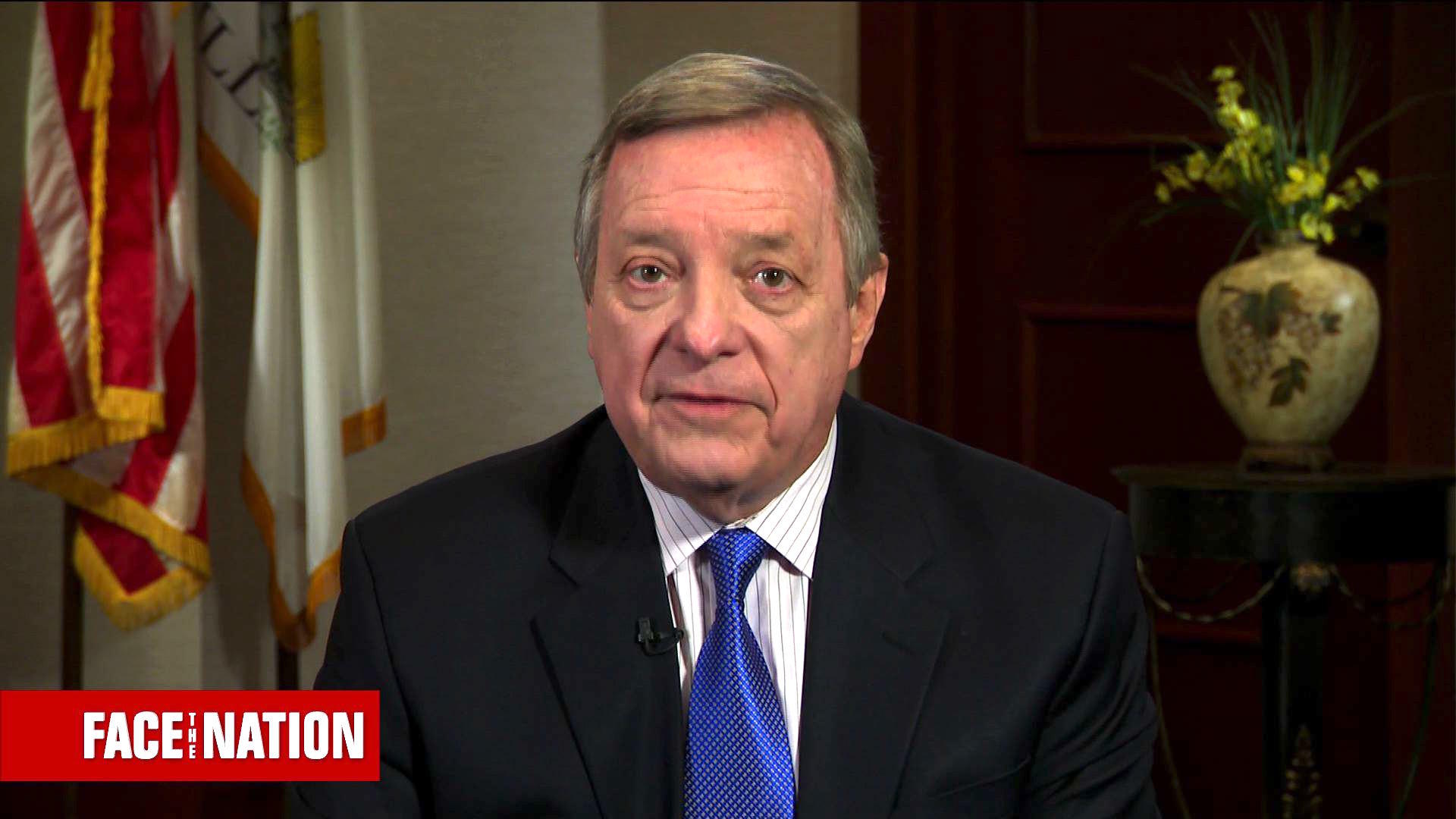 Sen. Dick Durbin says no political calculation in Democrats' calls for Franken's resignation
Sen. Dick Durbin, D-Illinois, says that there was no political calculation when it came to calling for his friend in the Senate, Al Franken, to step down from his seat amid ongoing allegations of sexual misconduct against the Minnesota senator.
"I can tell you it was a painful process because of our personal friendships and relationships with Al and his family. There was no political calculation in here. It was just a painful moment when we made a decision, moved forward on the Democratic side," said Durbin of Franken's Thursday announcement.
Durbin, who joined the chorus of around 30 of his Democratic colleagues, said Franken should step down after several women claimed Franken had either touched them inappropriately or forcibly tried to kiss them.
He went on, describing Franken's speech on the Senate floor.
"I sat just a few feet away from him. He said it was the worst day in his political life. It was a somber feeling. It was a reality."
Durbin said as Congress "faced reality" this past week with Franken, along with Rep. John Conyers, D-Michigan, and Rep. Trent Franks, R-Arizona, all stepping aside after facing allegations, it's now imperative for the voters of Alabama to face that same reality with their support of Senate candidate Roy Moore.
"The decision is to be made by the voters in Alabama on Tuesday. And I hope that they will do the right thing in terms of defining their standards and values when it comes to people representing them in Washington," said Durbin.
Moore and his Democratic opponent Doug Jones face off on Tuesday in their state's special election to fill the vacant seat left by current Attorney General Jeff Sessions.
In light of numerous allegations against Moore of sexual misconduct of minors, Durbin says the country now needs a national standard on how to treat female accusers.
"There are Republicans who feel very strongly about this issue and have said so. And I think if more do, then we can establish a national standard, not a partisan standard, when it comes to the future of relationships with women."
He said more lawmakers coming forward in denouncing such allegations gives him "hope that the Alabama voters will do the right thing and we'll also see both parties coming to the same conclusion on this issue."
Thanks for reading CBS NEWS.
Create your free account or log in
for more features.