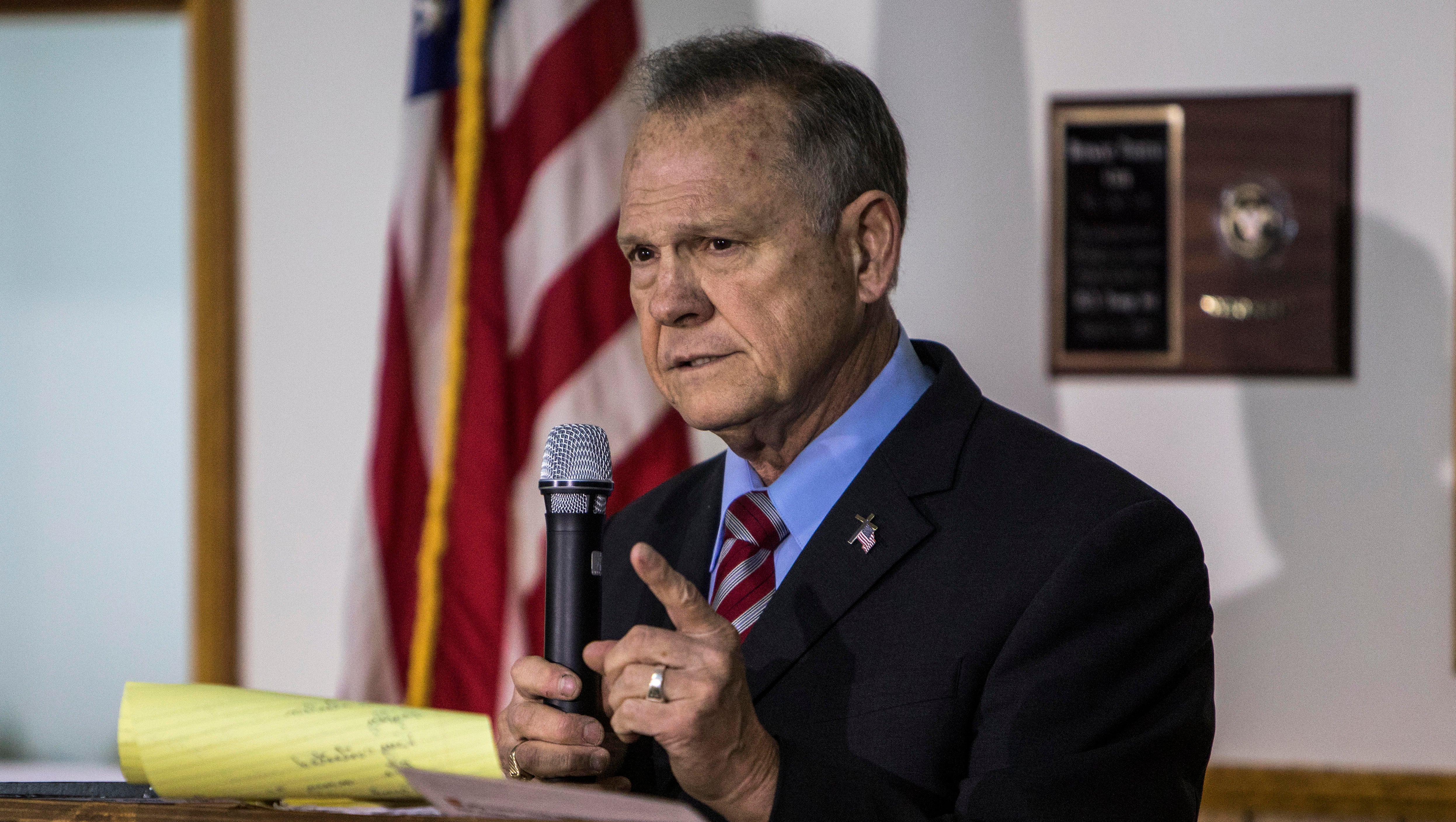 At rally, Roy Moore calls sexual misconduct allegations "dirty politics"
Alabama Senate candidate Roy Moore says he's going to "take off the gloves" with two weeks left in the campaign. Moore made his first public appearance in 11 days at a rally Monday night where he denied allegations of groping teenage girls, including a 14-year-old, decades ago.
Outside, members of Moore's team confronted reporters covering the rally. At one point, a campaign official shoved a cameraman. Moore's campaign has not commented on the altercation with the cameraman.
About 200 supporters greeted Moore with a standing ovation. Moore again denied he ever made unwanted sexual advances to teenage girls when he was in his 30s calling the accusations "dirty politics."
"We see malicious and false attacks which reflect the immorality of our time," Moore said.
On Monday, Moore released a new television ad saying the accusations were "a scheme by liberal elites and the Republican establishment."'
"I just kinda thought he was a creep," Becky Gray said.
Gray was in her early 20s working at a mall when she says she complained to a manager about Moore, who persistently tried to ask her out on a date.
"Why don't you be honest with yourself? Why don't you look at yourself in the mirror and come clean with what you've done?" Gray said.

Polls show Moore's core supporters, about a third of Alabama voters, remain solidly behind him. People like Stacy Griffin.
"He's not guilty, and I whole-heartedly believe what he said," Griffin said.

Columnist Steve Flowers, who writes about Alabama politics, says he doesn't think Moore's core supporters will leave him.
"They're just evangelical voters. They are so devoted to Moore they may not believe the accusations or they may be so zealous that they don't care," Flowers said.

For now, President Trump will not be campaigning for Moore in Alabama but made clear he doesn't want Moore's Democratic opponent, Doug Jones, elected to the Senate when Alabama voters go to the polls in two weeks.
Thanks for reading CBS NEWS.
Create your free account or log in
for more features.