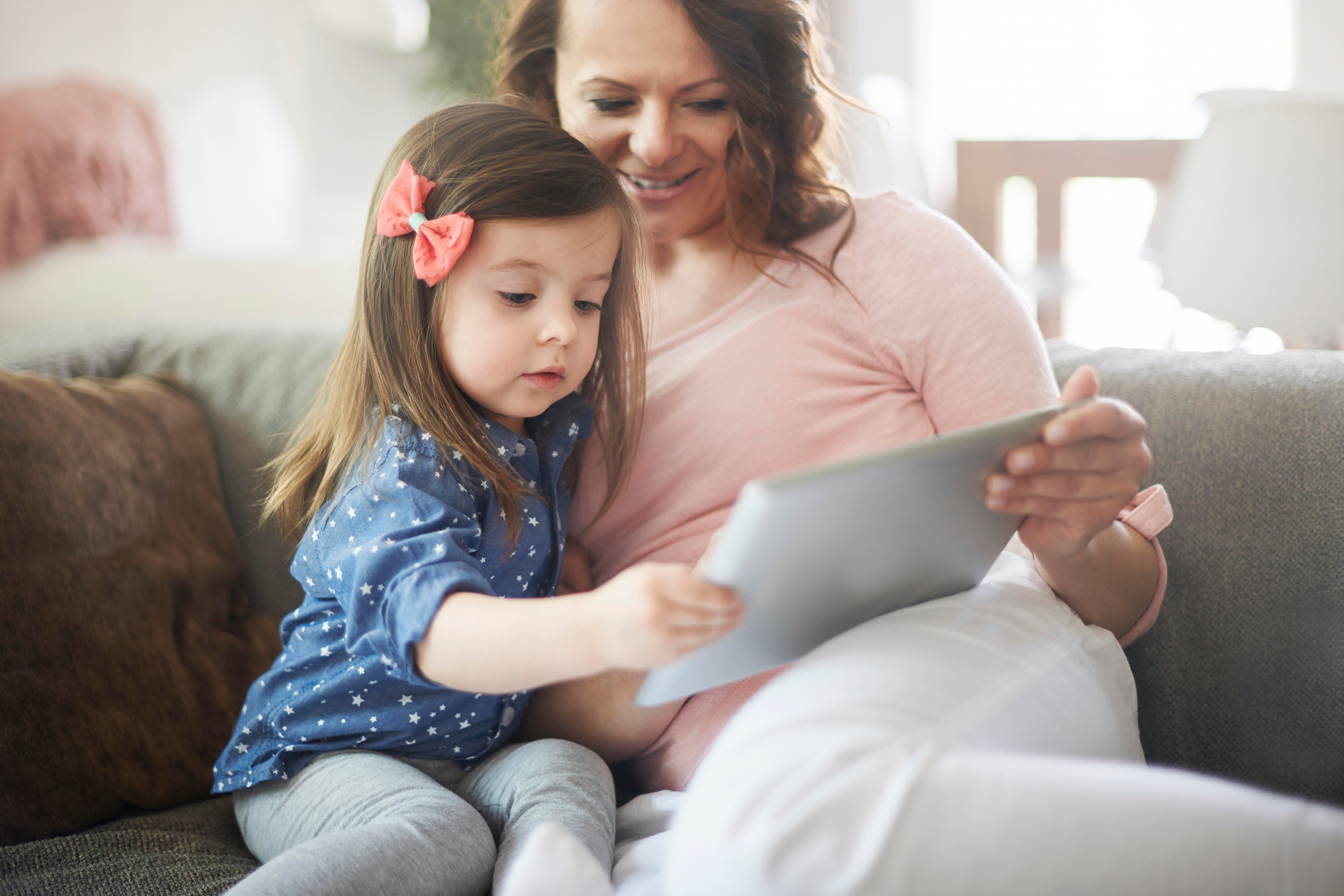 How much screen time is right for your kids?
From iPad screen time to hours of watching TV, children are consuming media from an early age. To keep up with fast-changing technology in the digital era, the American Academy of Pediatrics has released updated guidelines for digital media use by young children.
The recommendations vary by age group, and include the following advice:
0-5 years old
For children younger than 24 months, avoid any digital media use with the exception of video-chatting

For children 18 to 24 months of age, you can introduce digital media, but use it together with your child and avoid allowing the child to consume it alone

For children 2 to 5 years old, limit screen time to one hour per day of high-quality programming; watch with your children and help them understand what they are seeing how to apply it

No screen time one hour before bedtime

Avoid using screen time as the only method to soothe the child (the concern is that the child might not develop the ability to regulate emotion on their own)

Avoid fast-paced programs or apps with distracting or violent content

Monitor children's media content; test apps before using them and ask the child what he or she thinks about the app

Bedrooms, meal times and playtimes with parents should be screen-free for both parents and child

See recommended hours of sleep and physical activity for your child with this 24-hour calculator.
School-age children (5-18 years old)
Research shows children and teenagers can benefit from media use, including learning new information, exposure to new ideas and social support. But negative impacts of too much screen time include weight gain and loss of sleep, and there's also a risk of exposure to inaccurate or unsafe content. While there's no one-size-fits all solution, parents and pediatricians have an important role in developing a Family Media Plan.
Develop and be consistent in following family guidelines for media use; assess the types of media and how much is being consumed, and what is appropriate for the child

Place consistent limits on hours or type of media that can be used per day

Promote one hour of daily physical activity and eight to 12 hours of sleep, depending on age

Try to not let children sleep with TVs, computers and smartphones in their bedrooms

Avoid media use in the hour leading up to bedtime
Have media-free times, like during family dinner, or create media-free areas at home

Relay these guidelines to babysitters or other caregivers

Have ongoing conversations with the child about online safety, whether it's about cyberbullying, sexting, solicitations or compromising privacy

Have a network of trusted adults who will engage with the child through social media
For help creating a family media plan, take a look at this interactive tool from the American Academy of Pediatrics.
Thanks for reading CBS NEWS.
Create your free account or log in
for more features.