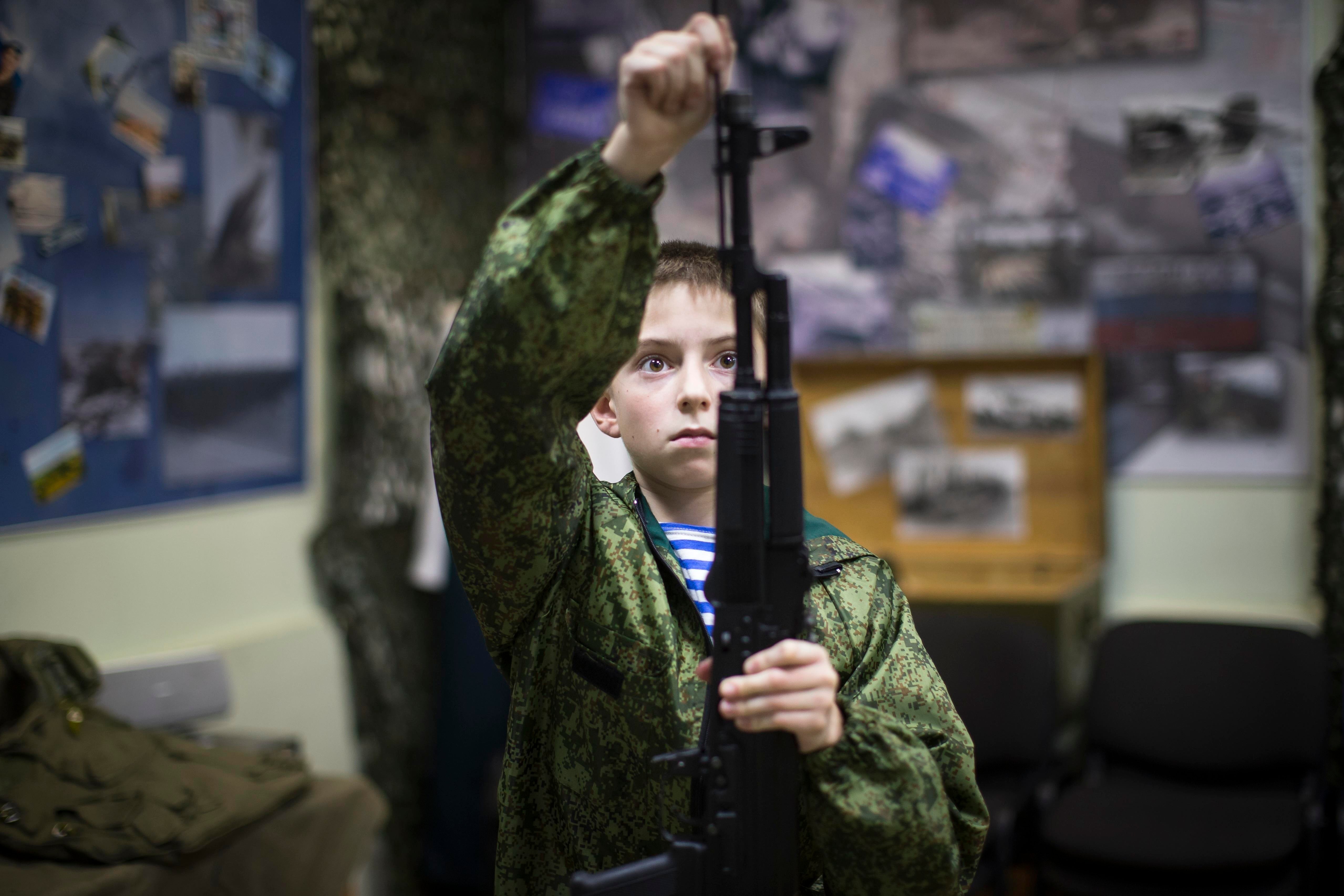 Russia training up "Young Army" amid tension with U.S.
VERKHNYAYA PYSHMA, Russia -- It's not just reading, writing and arithmetic for some Russian youths.
Russian teens and even children as young as 10 are practicing wrestling, handling rifles, and learning about parachute jumps as they prepare for military service in Verkhnyaya Pyshma, a small town just north of Yekaterinburg, Russia's fourth-largest city.
The training is part of nationwide efforts to teach the youth basic military skills as the Kremlin seeks to bolster Russia's armed forces amid tensions with the West.
The Yunarmia, or Young Army, was created last year on Russian Defense Minister Sergei Shoigu's initiative to encourage patriotism among the young, provide physical training and teach them basic military skills.
On a recent visit to a Yunarmia branch in Verkhnyaya Pyshma, Associated Press reporters saw its premises crowded with enthusiastic teenagers.
Some were polishing their skills in assembling and disassembling the army's standard Kalashnikov rifles, while others were attending a wrestling course. Another group of students was practicing folding a parachute and learning how to properly orient the body during landings to avoid injuries.
The branch is sponsored by the Ural Mining and Metallurgical Company (UMMC), a major industrial holding that has headquarters in Verkhnyaya Pyshma.
The creation of Yunarmia marks an attempt to revive the Soviet-era DOSAAF, a Russian acronym for the Volunteer Society for Assistance for the army, aviation and fleet. The paramilitary organization oversaw a sprawling network of facilities including pilot schools, parachute training courses and shooting ranges across the Soviet Union.
Unlike the Soviet-era organization, its modern incarnation is much less ambitious, featuring modestly-equipped clubs for the young to allow them to practice some sports and learn about weapons.
The 1-million-strong Russian military, which suffered from low morale, primitive conditions and widespread draft dodging just a few years ago, has received a major face-lift. Russia still maintains the obligatory draft, but the military has enlisted an increasing number of volunteer soldiers attracted by competitive pay and career opportunities military service offers amid Russia's economic recession.
Thanks for reading CBS NEWS.
Create your free account or log in
for more features.